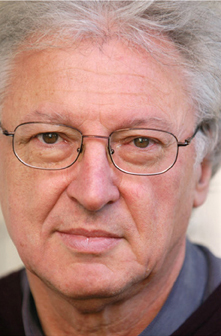 Raimond Gaita
Raimond Gaita was born in Germany in 1946. He is Emeritus Professor of moral philosophy at Kings College London and a Professorial fellow at the Melbourne Law School and the faculty of Arts of the University of Melbourne.
His books have been published in many translations. They include: Good and Evil: An Absolute Conception (1991), Romulus, My Father (1998), A Common Humanity, The Philosopher's Dog (2002) and After Romulus (2011). A feature film of Romulus, My Father was released in 2007, and won the AFI award for Best Film, Best Actor, Best Supporting Actor and Best Young Actor.
Reading Australia
Kári Gíslason has written about Romulus, My Father (1998) as part of the Reading Australia initiative. Click here to read his essay.
Further Reading and Links
Reading Australia teaching resources: Romulus, My Father (1998)
Paul Morgan reviews After Romulus by Raimond Gaita for the October 2011 issue of Australian Book Review
Jean Curthoys reviews A Sense for Humanity: The Ethical Thought of Raimond Gaita edited by Craig Taylor with Melinda Graeffe for the October 2014 issue of Australian Book Review
Craig Taylor reviews The Antipodean Philosopher, Volume 2: Interviews with Australian and New Zealand Philosophers edited by Graham Oppy and N.N. Trakakis for the December 2012 - January 2013 issue of Australian Book Review
'From Frogmore, Victoria: Understanding Raimond Gaita' by Helen Garner, published in The Monthly, May 2007
Maria Tumarkin reviews After Romulus by Raimond Gaita for the Australian, 10September 2011

'The ethical thought of Raimond Gaita' an interview on Radio National, 5 August 2014
'Raimond Gaita speaks about After Romulus' an interview on Radio National, 29 August 2011
'Truth, writing and national belonging in Romulus, My Father' by Brigitta Olubas, published in Australian Humanities Review, Issue 43, December 2007