2021, QLD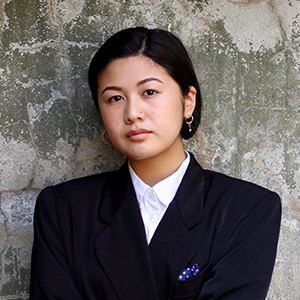 Mindy GillABR is pleased to announce its fifth Rising Star: Mindy Gill. A poet, critic, and former editor-in-chief of Peril magazine (2017–2020), Mindy is currently undertaking a PhD in Creative Writing at Queensland University of Technology. She has won the Queensland Premier's Young Publishers and Writers Award and the Tom Collins Poetry Prize, as well as a number of prestigious international fellowships. Her collection of poems, August Burns the Sky, was shortlisted for the Thomas Shapcott Poetry Prize.
The Rising Stars program – generously funded by the ABR patrons – is intended to advance the careers of younger writers and critics whose early contributions to ABR have impressed readers and editors alike.
On becoming our latest Rising Star, Mindy Gill commented:
I am delighted to be named ABR's fifth Rising Star; the confidence that the magazine has placed in me is an honour. I feel fortunate to write for a publication so dedicated to enriching the marketplace of ideas, especially in a cultural climate as tenuous as this one. But above all, I feel extraordinarily lucky to receive Peter Rose's mentorship and guidance. Since I began writing for ABR, I have been moved by the staunch support Peter extends to his writers, and how strongly he values and encourages their independence of thought. I look forward to writing criticism that embodies the magazine's rigour, fearlessness and uncompromising vision, and can think of no better place to cut my teeth as a young writer.
Peter Rose, Editor of ABR, commented:
ABR is acutely aware of the challenges facing freelance writers (especially younger ones) during the pandemic. The Rising Stars program assumes even greater importance as we mentor our best young writers and critics. Mindy Gill has made a real impression since joining the magazine in 2020. We look forward to working with our new Rising Star.
Recent writing for ABR:
Review of Racism edited by Winnie Dunn, Stephen Pham, and Phoebe Grainer
Review of Revenge: Murder in three parts by S.L. Lim
Review of We Were Never Friends by Margaret Bearman
---
2021, Vic.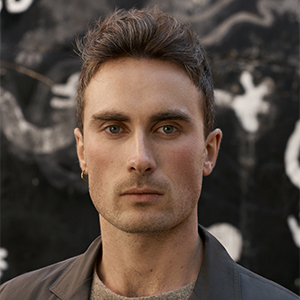 Anders Villani (photograph by Jesper Hede)ABR is delighted to introduce its fourth Rising Star – Anders Villani. Anders began writing for ABR in late 2020, soon after taking part in an ABR publishing masterclass. He holds an MFA from the University of Michigan's Helen Zell Writers' Program, where he received the Delbanco Prize for poetry. His first full-length collection, Aril Wire, was released in 2018 by Five Islands Press. A PhD Candidate in Creative Writing at Monash University, he lives in Melbourne; his doctoral research concerns poetic representations of trauma.
The Rising Stars program is intended to advance the careers of younger writers and critics whose early contributions to ABR have impressed readers and editors alike.
On becoming our latest Rising Star, Anders Villani commented:
What began as an ABR masterclass at Monash University has bloomed into perhaps the most enriching partnership yet in my artistic and intellectual life – and now this extraordinary accolade. Poetry has been at the heart of my involvement with the magazine: as a reviewer; as a creative contributor; and, most recently, as assistant poetry editor. In each of these capacities, I have witnessed and benefited from ABR's invaluable ongoing commitment to poetry in Australia. As the new Rising Star, I consider it my mandate to deepen that commitment, and I am so excited and honoured to get to work. In a precarious cultural landscape, ABR offers a beacon, as it has for generations. That it has not only survived the pandemic but grown stronger is a testament to its resilience and importance. I could not have wished for a better platform for doing what I love.
Recent writing for ABR:
Review of Prose Poetry: An introduction by Paul Hetherington and Cassandra Atherton
'Marlin', a new poem by Anders Villani
Review of three new poetry collections by Luke Best, Todd Turner, and Angela Gardner
---
2020, Vic.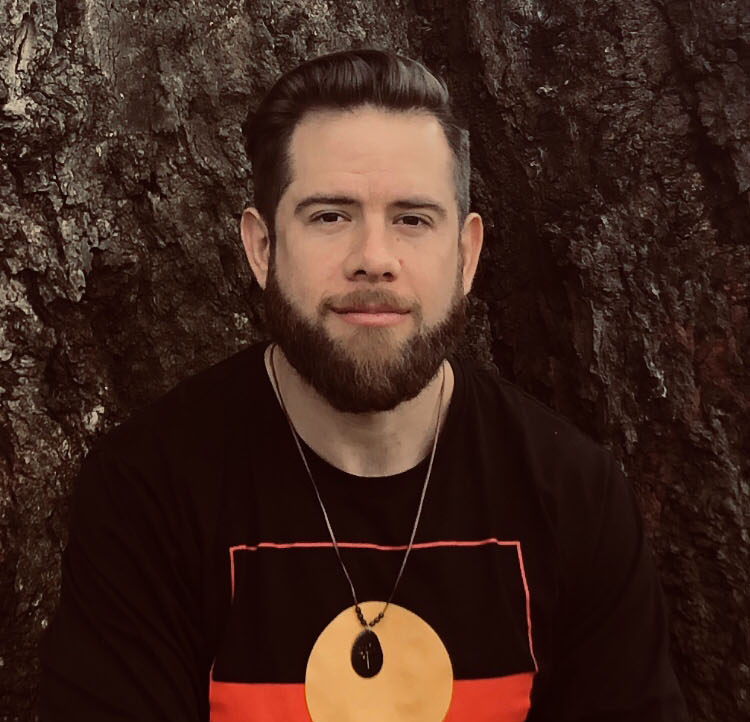 ABR is delighted to name its third Rising Star, Declan Fry. The Rising Stars program is intended to encourage younger writers and critics whose early contributions to ABR have made an impression. We work closely with the Rising Stars, commissioning them often and helping them to enhance their critical work and to advance their careers.
On becoming our latest Rising Star, Declan Fry commented:
We live in a continent rich with stories. Many of these are still being told, and deserve to be widely heard. One of my earliest memories of writing publications was seeing ABR down at the local library. In a difficult environment for the arts, ABR's support for new and emerging talent is vital. To be able to connect with ABR having never published or worked with literary journals before speaks volumes, especially during the isolation of this pandemic. Opportunities like the Rising Stars initiative are a great privilege – a place to hone your writing practice, and to develop a long-term investment in the work. It gives me a real sense of hope knowing that there is a space for considered, thoughtful analysis. This opportunity would mean nothing without those who have paved the way – our ancestors, Elders, family, mentors, and teachers. They are the original critics and storytellers. We owe them so much. I can't wait to get started! Much love and stay deadly, ABR.
About Declan Fry
Declan Fry is an essayist, critic, and proud descendant of the Yorta Yorta. Born on Wongatha country in Kalgoorlie, in 2009 he received the Tom Collins Prize in Australian Literature, and, as joint winner, the Todhunter Literary Award in 2013. He currently lives on unceded Wurundjeri and Boon Wurrung land and is a board member of Books 'n' Boots, an organisation which distributes football boots and books to remote and regional Aboriginal communities. He first published in ABR in June 2020.
Recent writing for ABR:
Review of After Australia edited by Michael Mohammed Ahmad
Review of Fire Front: First Nations poetry and power today edited by Alison Whittaker
Review of Elephants with Headlights by Bem Le Hunte
---
Previous Rising Stars
2019, NSW
Alex Tighe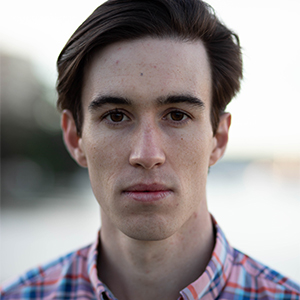 Alex Tighe is a writer and editor, and the winner of the University of Sydney's 2018 Wentworth Medal essay prize. He is the ABC / Kidney Health Australia's inaugural Mark Colvin Scholar.
Recent writing for ABR:
Review of Stop Being Reasonable by Eleanor Gordon-Smith
Review of Delayed Response by Jason Farman
Review of Net Loss by Sebastian Smee
2019, Vic.
Sarah Walker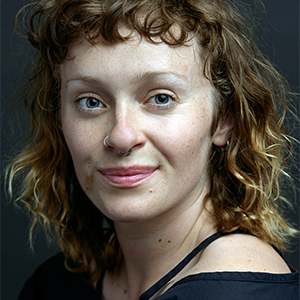 Sarah Walker is a Melbourne-based writer, photographer, and fine artist. In 2017 she won the Sydney Road Writer's Cup and the Sydney Road Storytelling Prize, and was a runner-up in the Darebin Mayor's Writing Award. She was runner-up in the 2019 Calibre Essay Prize.
Recent writing for ABR:
Review of Sky Swimming: Reflection on auto/biography, people and place by Sylvia Martin
'Contested breath: The ethics of assembly in an age of absurdity' by Sarah Walker
2019 Calibre Essay Prize (runner-up): 'Floundering' by Sarah Walker