Australian Book Review (ABR) is one of Australia's leading cultural magazines. Created in 1961, it publishes reviews, essays, commentaries and new creative writing. The magazine is national in readership, authorship, distribution, partners and influence. It is available in print and via ABR Online. ABR's diverse programs include three prestigious international prizes, writers' fellowships each worth $7,500, special issues, national events, and paid editorial internships.
ABR is a fully independent non-profit organisation. Its primary aims are several: to foster high critical standards; to provide an outlet for fine new writing; and to contribute to the preservation of literary values and a full appreciation of Australia's literary heritage.
ABR is committed to highlighting the strengths critical and creative writing around Australia and presenting them to an international audience. The magazine is unusually open to new talent, including younger writers and critics. We pay for everything we publish – print and online – and our rates have more than doubled in the past two years.
Through ABR Arts, ABR now engages with the full culture and publishes lengthy, stylish, timely reviews of new films, plays, operas, concerts, dance, and art exhibitions.
ABR is a bona fide Deductible Gift Recipient (DGR). All donations of $2 or more are tax deductible. We have a successful philanthropy program which has helped to transform this magazine in recent years. Our many Patrons are listed elsewhere on the website.
Peter Rose is the Editor; and Colin Golvan QC is Chairperson of the Board.
ABR Laureate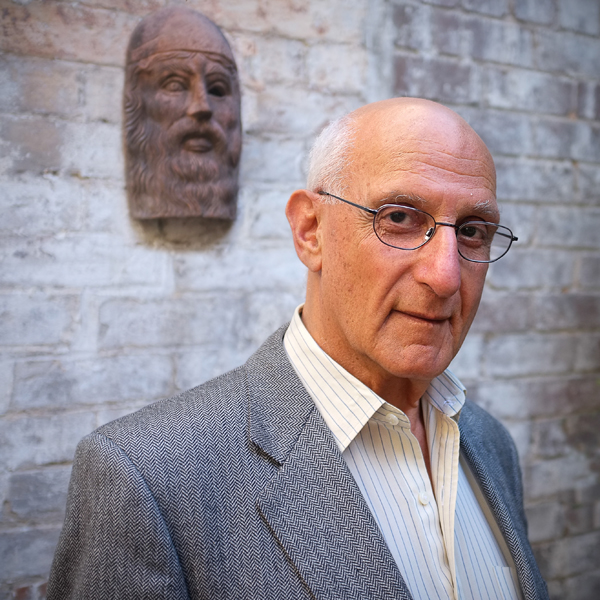 David Malouf (credit: Conrad del Villar)
In April 2014, at the conclusion of 'An Evening with David Malouf' in front of a capacity house at Deakin Edge, Melbourne, David Malouf was named as the inaugural ABR Laureate. He is of course one of our most distinguished authors, with an internationally renowned body of work in fiction, poetry, essays, libretti, and memoir. The Laureateship reflects the Editor's and the Board's high regard for David Malouf's artistry, for his principled and eloquent advancement of literature, and for his generosity to readers and writers – and indeed to this magazine.
In creating the Laureateship (which we intend to offer from time to time), our intentions are twofold: to celebrate our finest writers, but also to advance the work of a younger writer admired by the Laureate. Accordingly, we invited the Laureate to nominate an ABR Laureate's Fellow, who will work closely with the Editor over a period of weeks or months, and who will give the magazine a substantial work for publication – an essay, a suite of poems or long poem, a short story, or a memoir. For this, the Fellow will receive $5000. Michael Aiken is the first ABR Laureate's Fellow.
Why subscribe?
• Join ABR's growing readership here and overseas
• Save up to 58% off the cover price, and have your magazine delivered safely to your door ten times each year
• Receive information about ABR events
• Enjoy a lively general magazine for the well-read and well-informed
• Pay less when entering ABR competitions