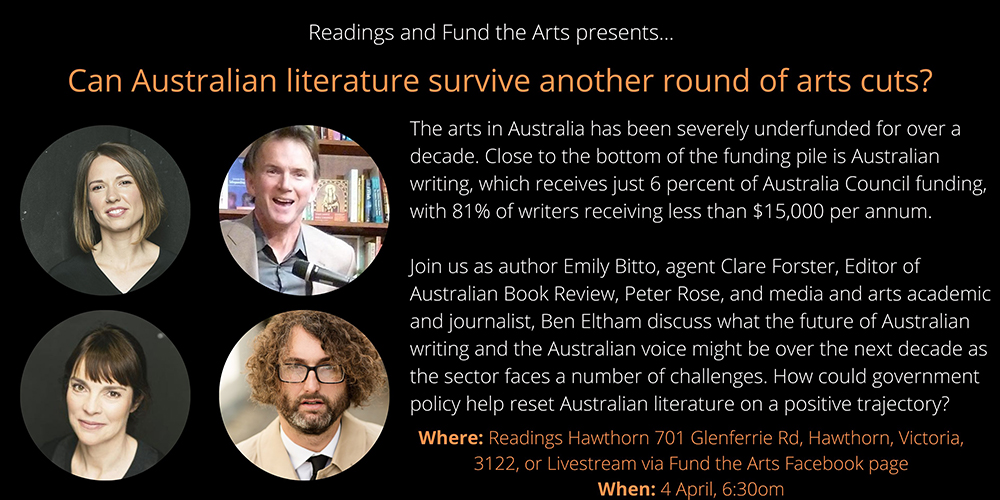 Fund the Arts Panel Discussion
Can Australian literature survive another round of arts cuts?
Join Editor of Australian Book Review, Peter Rose, as he discusses the future of Australian writing and the need for arts activism with author Emily Bitto, agent Clare Forster, and media and arts academic and journalist, Ben Eltham at a special panel discussion to be held at Readings Hawthorn on 4 April at 6:30 pm. This event is free to attend but bookings are essential. You can book tickets here. The even will also be live streamed (for more details click on the link below).
This panel discussion is part the Fund the Arts campaign to raise greater awareness of the need for an overhaul of arts policy in Australia. For find out more about the campaign and to show your support, you can visit the Fund the Arts website here.