Advances
News from the Editor's Desk - January-February 2019

Fellowship Twenty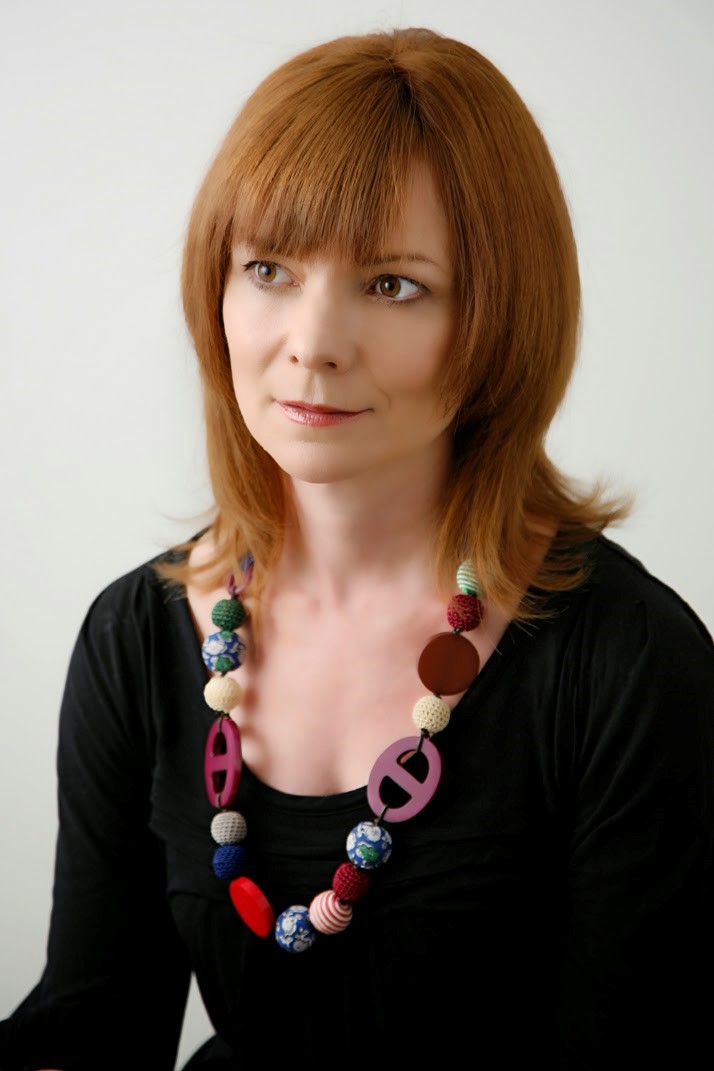 Felicity Plunkett Felicity Plunkett is the 2019 ABR Patrons' Fellow. This Fellowship is worth $10,000. Felicity will contribute a number of articles and review essays over the course of the next year.
A frequent contributor to the magazine since 2010 and a past Fellow (2015), Felicity Plunkett – poet, critic, teacher, editor – was chosen from a large field, and here we thank everyone who applied in this round. We especially thank the ABR Patrons who make this program – and so much else – possible.
We look forward to advertising the twenty-first Fellowship – the ABR Indigenous Fellowship – shortly.
Read the media release about this announcement here: ABR Media Release
---
Behrouz Boochani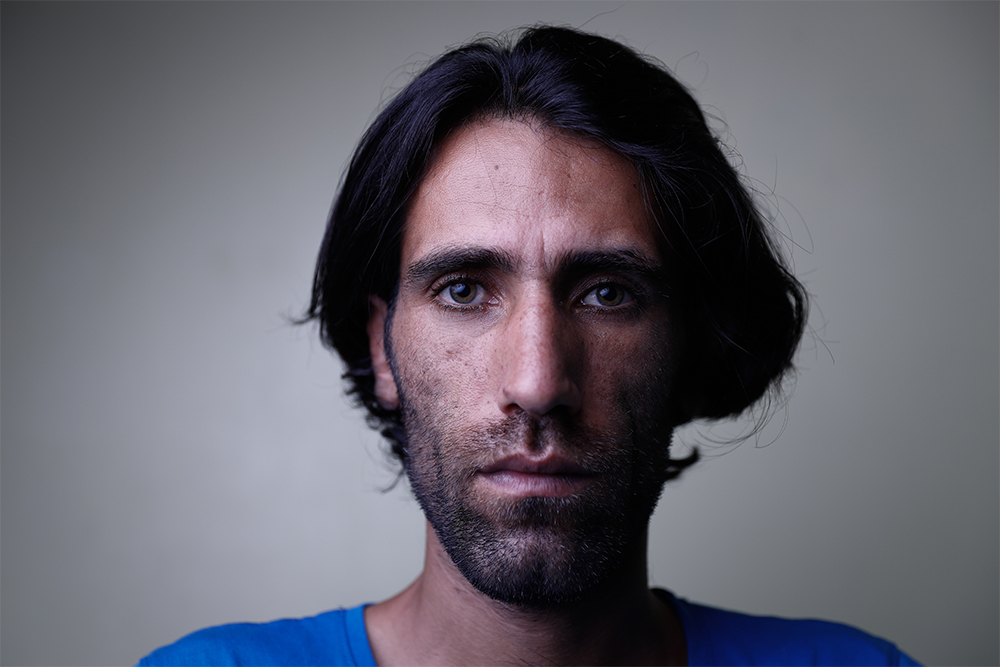 Behrouz Boochani from Iran, on Manus Island, Papua New Guinea, on Tuesday 11 April, 2017 (photograph by Alex Ellinghausen © Fairfax Media, MEAA)
Though often convivial, not all awards ceremonies are stirring, but the 2019 Victorian Premier's Literary Awards – held at the MPavilion on January 31 – was very different. Behrouz Boochani's extraordinary book No Friend But the Mountains (published by Picador, translated by Omid Tofighian) was named the Victorian Prize for Literature, having already won the Prize for NonFiction. Boochani, who remains on Manus Island where he has been incarcerated since 2013, recorded a video message and then spoke live to the audience via an iPhone. He spoke with great dignity and feeling.
Congratulations to the organisers and the Victorian government for not excluding Behrouz Boochani from these prizes, which – on this occasion – transcended the merely festive and monetary. (Boochani had earlier been excluded from the NSW Premier's Literary Awards because he is neither an Australian citizen nor a permanent resident.)
At the ceremony, Omid Tofighian read a new poem by Behrouz Boochani (again, translated by Tofighian), which we are thrilled to publish in the March issue.
Felicity Plunkett reviewed No Friend But the Mountains in the October 2018 issue.
---
Peter Porter Poetry Prize Shortlist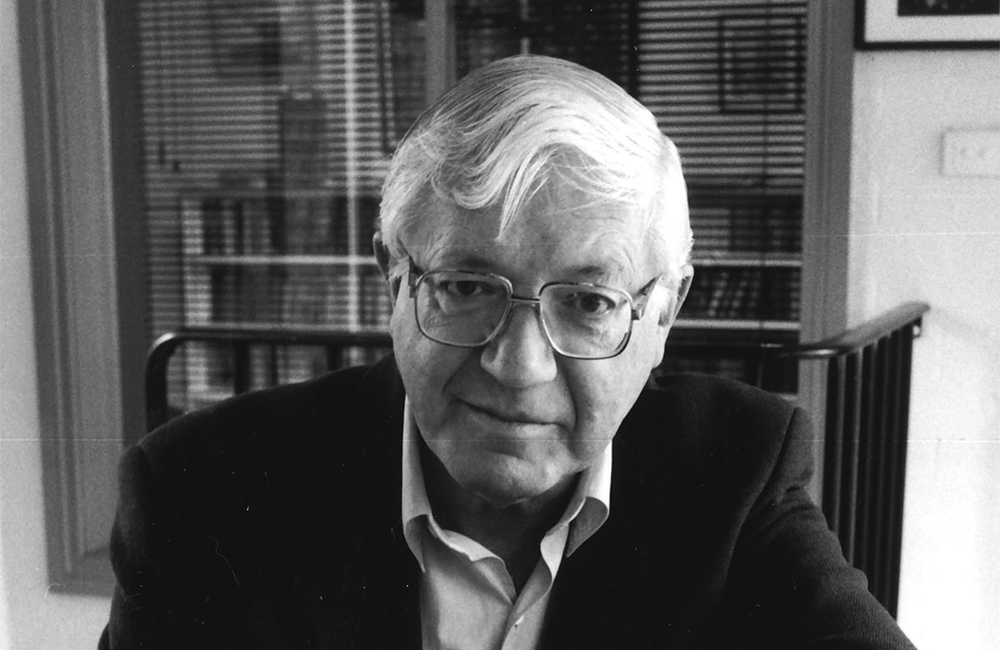 Peter Porter
This year's judges – Judith Bishop, John Hawke, Paul Kane – have shortlisted five poems in the Peter Porter Poetry Prize, which is worth a total of $8,500. The poets are John Foulcher (ACT), Ross Gillett (Victoria), Andy Kissane (NSW), Belle Ling (Queensland/Hong Kong), and Mark Tredinnick (NSW). The poems commence on page 39.
This year's Porter Prize ceremony will be held at fortyfivedownstairs, 45 Flinders Lane, Melbourne, on Monday, March 18 (6 pm). Reservations are essential for this free event: This email address is being protected from spambots. You need JavaScript enabled to view it.. After readings from the work of Peter Porter, the shortlisted poets will introduce and read their poems. Then a special guest will name the overall winner, who will receive $5,000.
---
MWF on the move
The Melbourne Writers' Festival (first presented in 1986) was based at the Malthouse Theatre from 1990 to 2008. Many people with fond memories of those congenial auditoria and the main foyer – always packed with authors and publishers and readers – have been hoping that MWF would find a more gemütlich home than Federation Square.
Happily, this year MWF will move to the State Library of Victoria (SLV), that dynamic cultural complex in the heart of town. The creation of new public spaces as part of SLV's $88 million Vision 2020 redevelopment will make it possible for the Library and adjacent venues to accommodate a festival with this popular writers' festival.
SLV CEO Kate Torney commented: 'The Library is thrilled to be partnering with MWF to become the new home of Australia's favourite literary festival. The partnership will bring new audiences to our magnificent Library, which is being transformed to meet the changing needs of our visitors.'
The Festival will run from August 30 to September 9.
---
Calibres galore
When the Calibre Essay Prize closed in mid-January, there were more than 450 entries – far more than in previous years. That's almost two million words of essayism. Judging is underway but will take longer than expected. Hence, the winning essay will appear in the May issue – not April.
Hearty thanks to everyone who entered the Calibre Prize.
2019 Stella Prize Longlist
---
The 2019 Stella Prize longlist features books by twelve women, from a variety of publishers. Allen & Unwin figures prominently, with Eggshell Skull by Bri Lee, Little Gods by Jenny Ackland, and Bluebottle by Belinda Castles. Three-year-old publisher Brow Books is favoured too, with Pink Mountain on Locust Island by Jamie Marina Lau and Axiomatic by Maria Tumarkin. Axiomatic has already won the 2018 Melbourne Prize for Literature Best Writing Award and was shortlisted for the 2019 Victorian Premiers' Literary Award.
The other longlisted titles are Stephanie Bishop's Man Out of Time (Hachette), Enza Gandolfo's The Bridge (Scribe), Chloe Hooper's The Arsonist (Penguin Random House), Gail Jones's The Death of Noah Glass (Text Publishing), Melissa Lucashenko's Too Much Lip (University of Queensland Press), and The Erratics by Vicki Laveau-Harvie (Finch Publishing).
The winner will be named at a ceremony in Melbourne on April 9.
---
Melbourne University Publishing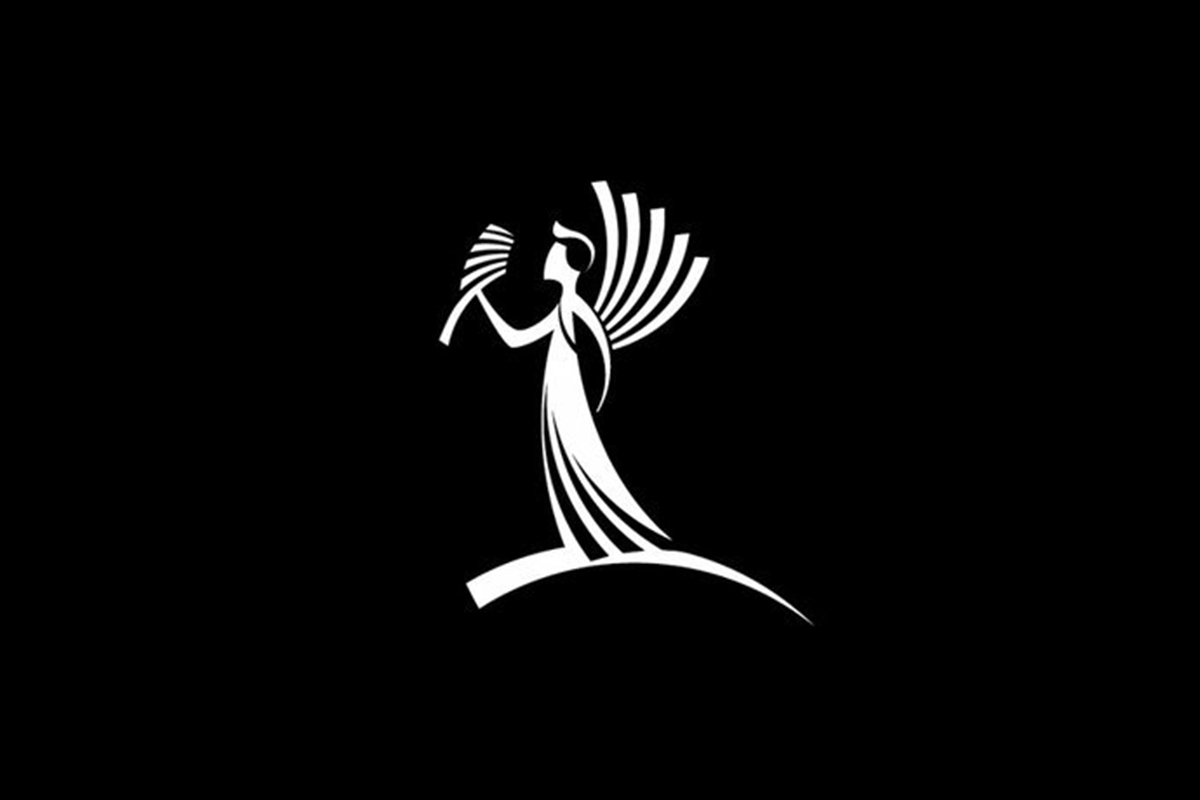 Melbourne University Press – under the leadership of Louise Adler – has an unrivalled capacity to generate publicity. The University of Melbourne's decision to (in the words of new Vice-Chancellor Duncan Maskell) 'refocus MUP and a high-quality scholarly press' and to reduce its commercial publishing led to a lot of lively debate. In response to the changes, Ms Adler (CEO since 2003) resigned, as did five board members, including Bob Carr and Gillian Triggs. There has been much commentary, some of it indignant and partisan.
Writing for Australian Book Review, Dominic Kelly – political historian and commentator – approaches the controversy from a different angle. His article aims to fill in some of the gaps in the recent coverage and to provoke a broader discussion of the role and purpose of university presses within the Australian publishing industry. Dr Kelly voices the frustrations of many academics about the direction of MUP and the quality of its titles over the past decade. He also seeks to correct the view propagated by a number of journalists and commentators that criticism of MUP from within academia is motivated by snobbery.
To read Dominic Kelly's commentary, click here.
---
Vale Andrew McGahan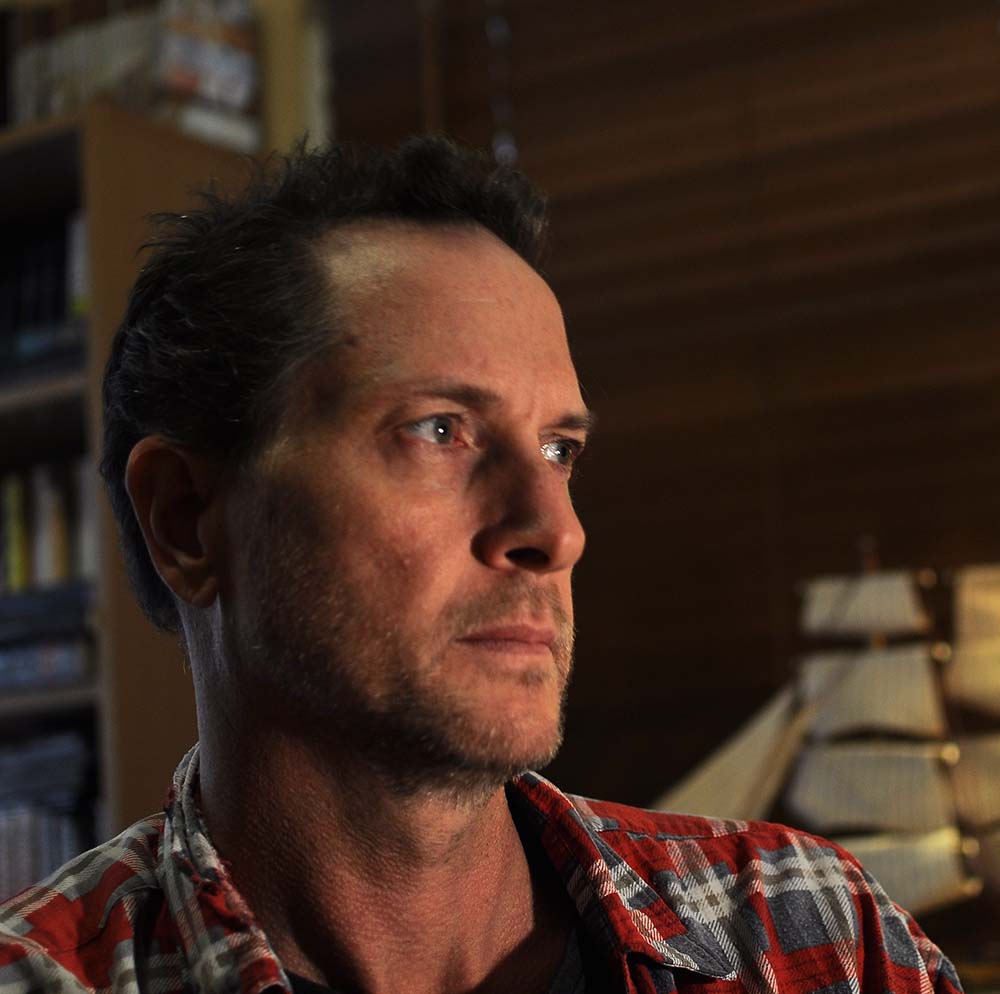 Andrew McGahan (photograph via Allen & Unwin)ABR was saddened by the recent death of author Andrew McGahan from pancreatic cancer in February aged fifty-two. McGahan was the author of six novels including the Vogel-winning Praise (1992), Wonders of a Godless World (2009), and The White Earth (2004) which won the 2005 Miles Franklin Award. McGahan was also the author of four young adult novels in the Ship Kings series including Ship Kings (2013) and The Coming of the Whirlpool (2011)
James Bradley reviewed The White Earth for ABR, describing it as 'possessed of a resonance and symbolic complexity that exceeds anything he has done before'. His review was republished in the January-February 2019 issue as our From the Archive feature. In a statement on the Allen and Unwin website, publisher Annette Barlow said 'I know that Australia's literary community and readers will join me in mourning the loss of Andrew. I will remember him for his fierce and intense intelligence, his kindness and generosity, his fascination with the natural world and his bravery in facing his diagnosis. He truly was the best of men.'
Allen and Unwin will publish McGahan's final, posthumous novel The Rich Man's House in September 2019.
---
Newcastle Writers Festival
The 2019 Newcastle Writers Festival runs from 5–7 April, and the full program is now available. Guests include Heather Morris, author of the bestselling The Tattooist of Auschwitz; acclaimed journalist and author Clementine Ford, who will discuss her recent work Boys Will Be Boys; and the award-winning Australian artist Ben Quilty. The festival will also feature a series of writing workshops and masterclasses, book launches, literary trivia, and much more.
For more information on the Newcastle Writers Festival, visit their website.
---
Daisy Utemorrah Award
In this prize-happy country, some of the worthiest (if not most lucrative) literary awards are for unpublished manuscripts. There is a new one from Magabala Books: the Daisy Utemorrah Award for an outstanding fiction manuscript in the junior and Young Adult categories (including graphic novels). It honours the late Ngarinyin Wunambal elder and author Daisy Utemorrah. Entrants must be Aboriginal or Torres Strait Islander persons. The winner will receive $15,000 and, better still, a publishing contract with Magabala Books. Applications close on April 30.