Advances
The Update - June 19, 2018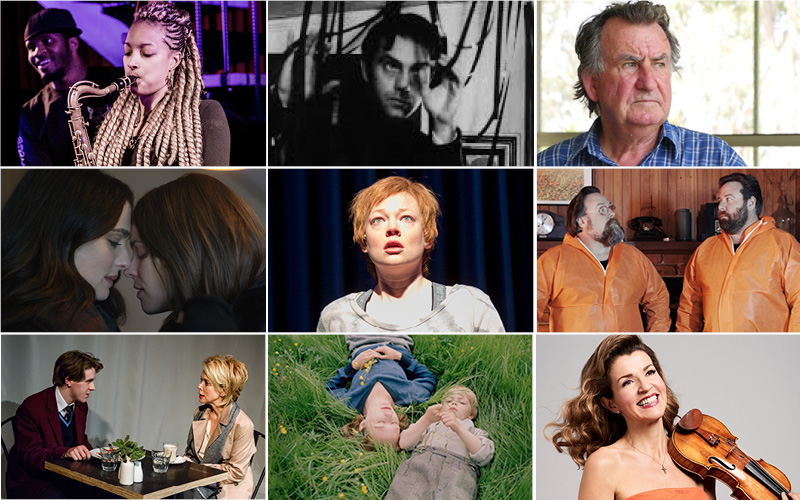 Recent ABR Arts reviews:
2018 Bendigo Writers Festival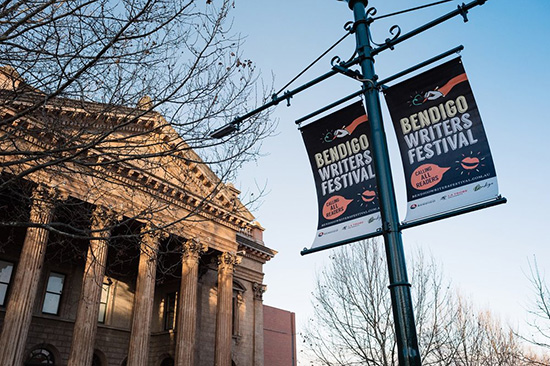 Over 100 writers will gather in picturesque regional Victoria towards the end of winter for the seventh Bendigo Writers Festival (10 – 12 August). The stellar line-up for this year's Festival includes a mix of novelists, poets, journalists, documentary makers, songwriters, polemicists, and respected advocates. Notable speakers include Tracey Spicer, Alex Miller, Benjamin Law, Tom Griffiths, Tony Birch, Kon Karapanagiotidis, Cate Kennedy, Robert Manne, and Sarah Krasnostein.
Early bird tickets will go on sale from 22 June. For the full program and line-up, visit: https://www.bendigowritersfestival.com.au/
2018 Miles Franklin Award shortlist announced
The shortlist for the prestigious Miles Franklin Literary Award this year includes two former winners and four new contenders to receive the $60,000 first prize. The shortlisted novels are Taboo (Picador) by two-time winner Kim Scott (Benang [2000] and That Deadman Dance [2011]); The Life to Come (Allen & Unwin) by Michelle de Kretser, winner in 2013 for Questions of Travel; The Last Garden (Text Publishing) by Eva Hornung; Border Districts (Giramondo) by Gerald Murnane who has been selected for the first time in his celebrated forty-four-year writing career; No More Boats (Giramondo) by Felicity Castagna; and Storyland (HarperCollins) by Catherine McKinnon.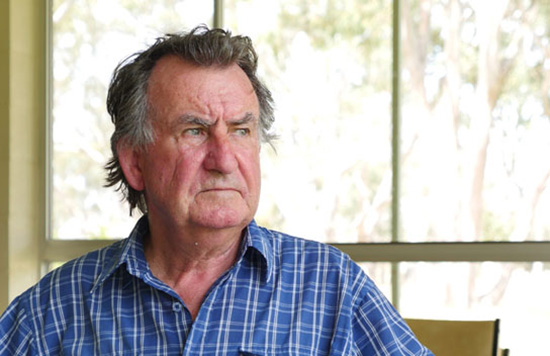 Gerald Murnane (photograph by Shannon Burns)
'The Miles Franklin 2018 shortlist engages with the complexities of Australian life in all of its phases … All the novels explore how Australians connect with their complex stories, with their emotional histories, and with the legacy of colonisation … the vibrancy of contemporary Australian literature, and its relevance to thinking through the challenges of modern Australia, is confirmed with this diverse and intelligent shortlist,' said Mitchell Librarian of the State Library of NSW, Richard Neville, speaking on behalf of the judging panel which also includes The Australian journalist and columnist Murray Waldren, Monash University critic Dr Melinda Harvey, Emeritus Professor Susan Sheridan, and Sydney-based bookseller Lindy Jones.
The winner will be announced in Melbourne on Sunday 26 August. Each of the shortlisted authors will receive $5,000 from Copyright Agency's Cultural Fund. For further information, visit: www.milesfranklin.com.au
$40,000 award for female scriptwriters open for nominations
The $40,000 Mona Brand Award for female scriptwriters, run by the State Library of NSW, is now open for nominations. With a $30,000 major prize and additional $10,000 for an emerging writer, the award recognises outstanding women writers for stage and theatre, and is the only award of its kind in Australia. 'The major award is focused on outstanding Australian women writers for theatre and screen, celebrating talent and achievement,' said Kim Williams AM, Senior Judge and Chairman of the State Library of NSW Foundation. Joanna Murray-Smith, who was the first recipient of the major prize in 2016, described her win as, 'a much-appreciated acknowledgement of the profound struggles in becoming a successful woman writer.'
The Award is named in honour of prolific Australian playwright Mona Brand, 'a remarkable, indefatigable creator – poet, writer, playwright and commentator', according to Mr Williams.
The Mona Brand Award is to be presented at the State Library on 23 October 2018. Entries close 5 pm on 20 July. Conditions of entry are available on the State Library's website: www.sl.nsw.gov.au/awards
UWA's new Master of Music (Orchestral Performance) program
Postgraduate students will get the chance to work alongside musicians from the West Australian Symphony Orchestra (WASO) thanks to a new master's degree program from the University of Western Australia (UWA). The Master of Music (Orchestral Performance) is the only orchestral masters by research offered in Australia. The program aims to 'bridge the gap between student life and a professional music career' by giving students direct access to WASO musicians through mentoring, individual lessons, and professional performance opportunities. For more information, visit the WASO website.
Byron Writers Festival receieves $80,000 in funding
The Byron Writers Festival has been given an $80,000 funding boost from the NSW government's Regional Cultural Fund to develop its 'Writers on the Road' program. The funding will allow the initiative to run three tours in the coming twelve months, taking visiting authors to towns and schools across the Northern Rivers region of NSW.
Byron Writers Festival has run Writers on the Road since 2014, and from 2016 it formally included 'StoryBoard', a touring workshop delivering creative writing classes for schools in regional NSW.
Author Zacharey Jane on the 2017 Byron Writers Festival road trip
'Writers on the Road is arts equity in action, bringing a taste of Byron Writers' Festival plus the hands-on schools program of StoryBoard to far flung communities that otherwise would miss out,' said StoryBoard founder and Festival Board member Dr. Jesse Blackadder.
This year Writers on the Road will visit Kyogle (27 July), Alstonville (28 July), Tenterfield (29 July), Bonalbo (30 July), and Brunswick Heads (31 July). Tickerts for the Byron Writers Festival (3–5 August)–5 August) are on sale now. For more information, visit: www.byronwritersfestival.com
Gregory J. Markopoulos and the Cantrills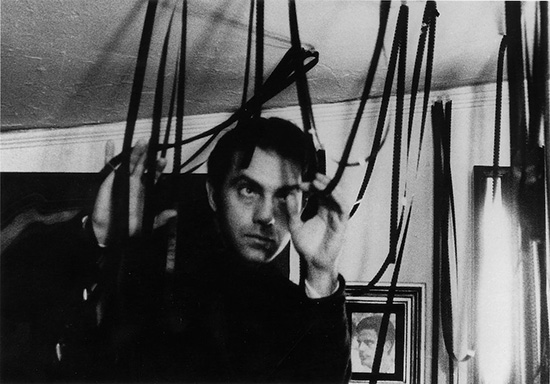 Gregory J. Markopoulos (photograph by Hiler)
Over four evenings from 2 to 10 July, Melbourne's NGV International will host Gregory J. Markopoulos and the Cantrills: The language of the image, a program exploring the oeuvre of one of cinema's most overlooked figures. One of the pioneers of the New American Cinema movement in the 1960s, Markopoulos made films with a number of leading New York artists, including Andy Warhol, Susan Sontag, and Allen Ginsberg. Having become disillusioned with American underground cinema, he pulled his films from distribution in the US and left for Europe with his partner and fellow filmmaker Robert Beavers. Markopoulos then, somewhat surprisingly, offered his films, including Twice a Man (1964), featuring Olympia Dukakis, and The Illiac Passion, his 1967 retelling of Aeschylus's tragedy Prometheus Bound, to the National Film and Sound Archive of Australia. He also began publishing the Melbourne film journal Cantrills Filmnotes (1971 – 2000), run by Arthur and Corinne Cantrill. The full program for this event can be viewed here: https://thelanguageoftheimage.tumblr.com/
Blak Design Matters
Blak Design Matters, curated by architect Jefa Greenaway, will be the first national survey of Australian Aboriginal and Torres Strait Islander design. The exhibition aims to challenge preconceptions of contemporary Indigenous design while paying homage to its history. Featured designers work in interior and product design, landscape, architecture, and town planning.
'Think of the potential to appropriately and sensitively reference the depth of history that this country too often conceals. Indigenous led design and designers have the tools to give voice to many compelling narratives that our rich culture holds,' said curator Jefa Greenaway.
Blak Design Matters will take place from 20 July to 30 September 2018 at the Koorie Heritage Trust, Federation Square.
Melbourne artist Andrew Browne wins $30,000 contemporary art prize
Local Melbourne artist Andrew Browne has won this year's $30,000 Geelong contemporary art prize, a biennial award bestowed by the Geelong Gallery. Browne's oil on linen work, The awakening, reflects the numerous interests of the artist, such as landscape, natural phenomena, light, and the anthropomorphic potential of the spaces we inhabit.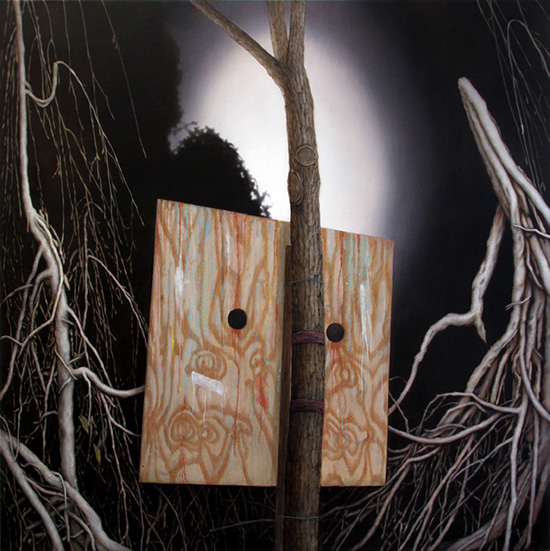 Andrew Browne, The awakening, 2017 (Courtesy of the artist and Tolarno Galleries, Melbourne)
The prestigious award was presented and judged by Justin Paton, Head Curator of International Art at the Art Gallery of NSW, who co-judged alongside Director of the Shepparton Art Museum Rebecca Coates and Senior Curator of the Geelong Gallery Lisa Sullivan. 'This was a work that drew us in immediately and kept drawing us back,' they commented together on Browne's work. 'With its flicks, smudges and overruns of colour, the plywood board suggests a painted surface hidden to the viewer, sharpening our curiosity about what has been made – or is being made – on the other side.'
For more information about the prize, visit the Geelong Gallery website.
Search for Victoria's best slam poet has begun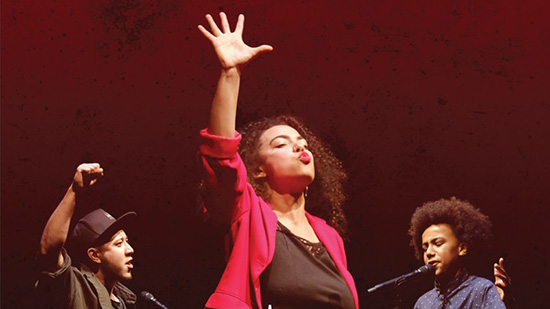 The search for Victoria's best slam poet is underway, with poets, spoken-word artists, and rappers going head to head across the state. With six more heats to go, writers of all ages are encouraged to come along and present a two-minute original performance at any heat to be held across Woodend, Nagambie, Wodonga, Watsonia, Melton, and Brighton.
Two slam champions will be judged at each heat by audience members, and will win a place at the state final at State Library Victoria on Friday 21 September. The state-wide winner and runner-up will then battle it out against the nation's best wordsmiths at the 2018 Australian Poetry Slam national final in Sydney on Sunday 14 October, with the winner receiving an all-expenses paid, $10,000 literary tour, with performances at Sydney Writers' Festival, Byron Writers Festival, and the Ubud Writers and Readers Festival in Bali.
'Australian Poetry Slam is a fantastic opportunity for local performers to share their stories,' said Joel McKerrow, host of the heats and one of Australia's top performance poets. 'I encourage poets of all ages and experience levels to come along to one of the state-wide heats.'
Victorian heat locations and dates can be found on the State Library of Victoria webstite.
Best of Nordic cinema festival to hit Australian cinemas
Contemporary Nordic film is being brought to Australian cinemas as part of the Volvo Scandinavian Film Festival. Beginning 10 July, screenings of selected films from Denmark, Norway, Sweden, Iceland, and Finland will take place in Palace Cinemas across all Australian capital cities, except Darwin. Marking the opening of the festival will be a viewing of Icelandic dark comedy Under the Tree by writer-director Hafsteinn Gunnar Sigurdsson, a film on simmering tensions between two families.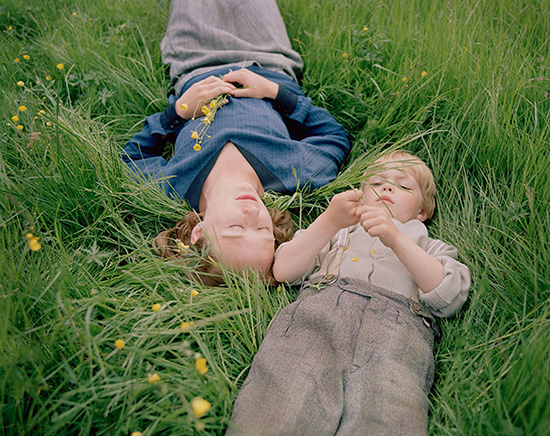 A still from Becoming Astrid
Other highlights of the Festival include Amateurs (2018), winner of the 2018 Göteborg Film Festival award for Best Nordic Film; The Swan (2017), an Icelandic drama nominated seven times for the Icelandic Academy Award (Edda); and Border (2018), winner of the Un Certain Regard at the 2018 Cannes Film Festival.
For a full program, visit the Volvo Scandinavian Film Festival website.
Creative LAKE
A new public art and sculpture trail along the foreshore of Lake Macquarie in New South Wales will launch on 22 June. Creative LAKE will comprise of seven unique pieces by artists including Guan Wei, Guy Maestri, Naidee Changmoh, and Antone Bruinsma. In addition to sculptures, two 3D floor murals in the trompe-l'oeil style have been commissioned for the foreshores of Belmont and Toronto by a team of artists led by Scott Jansen. Cultural heritage artist Brett Leavy has also created Virtual Awabakal, a new virtual reality experience sharing three stories from the region's indigenous Awabakal people. To learn more about the event, visit http://www.visitlakemac.com.au
Giveaways
Brothers' Nest
Thanks to Label Distribution, five new or renewing subscribers will receive double passes to Brothers' Nest, starring Shane Jacobson and Clayton Jacobson. In cinemas 21 June.
Back to Burgundy
Thanks to StudioCanal, five new or renewing subscribers will receive double passes to Back to Burgundy, directed by French director, Cédric Klapisch. In cinemas July 5.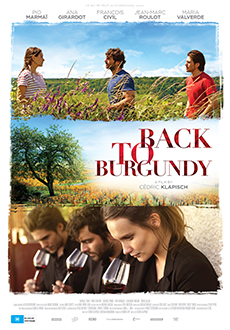 To be eligible for these giveaways, you must be a current or new paid subscriber to the print edition of ABR or to ABR Online. To be in the running please email Grace Chang at This email address is being protected from spambots. You need JavaScript enabled to view it. with your full name and contact details. Preference is given to subscribers who have not received a giveaway in recent months.