Advances
News from the Editor's Desk
Martin Thomas wins Calibre
Martin Thomas is the winner of the seventh Calibre Prize for an Outstanding Essay, worth $5000. The judges – Morag Fraser and Peter Rose – chose his essay from a field of about 150 entries. Dr Thomas's essay, '"Because it's your country": Bringing Back the Bones to West Arnhem Land' stood out in a strong field. The topic – the violation and restitution of Aboriginal remains – is a pressing one, and the author examines it with empathy and considerable knowledge of the personalities and sensitivities involved. The elder named in the essay as 'Wamud', and the boy called Bungaroo who fell asleep on a rock during the removal of Aboriginal bones (as depicted on our cover), emerge with great force and dignity in this memorable essay.
It has been a successful twelve months for Martin Thomas. Last year he won the National Biography Award for his book The Many Worlds of R.H. Mathews: In Search of an Australian Anthropologist. A cultural historian and broadcaster, he is an Australian Research Council Fellow at the Australian National University. He is now working on a film about the removal of human remains from Aboriginal mortuary sites during the American–Australian Scientific Expedition of 1948.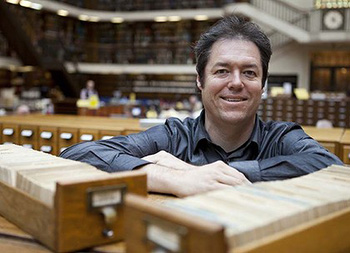 On learning that he had won the Calibre Prize, Martin Thomas told Advances: 'Winning Calibre is a big surprise and a huge honour. My essay pays homage to a senior traditional owner from Arnhem Land who became a friend and teacher to me. I tell how he received back into his country the spirits of kinsmen whose bones were stolen during a scientific expedition in 1948, and in this way prepared for his own death. I feel supremely fortunate that my archival research has opened a dialogue with living communities. Good writing starts with great content.'
Such was the calibre, so to speak, of this year's longlist that the judges have commended five other essays, by Martin Edmond, Tom Griffiths, Hayley Katzen, Emma McEwin, and Chris Wright. We will publish these essays in coming months.
This is the seventh time we have offered the Calibre Prize, which is intended to advance the essay form in this country. ABR will present Calibre again later this year. Calibre is supported by ABR Patron Mr Colin Golvan SC.
There is such interest in the ABR Fellowship program, and Ruth Starke's captivating profile of Don Dunstan ('Media Don', March 2013) attests to the benefits of these long articles for the magazine.
We are delighted to announce the creation of the ABR Voiceless Fellowship, worth $5000. Published writers and journalists have until 31 May to apply. We seek proposals for a long article on any aspect of animal protection. The judges on this occasion are J.M. Coetzee, Peter Rose, and Ondine Sherman. Full details about eligibility, how to apply, and what ABR is offering can be found on our website.
ABR gratefully acknowledges the support of Voiceless, the animal protection institute.
'Everyone's a critic'
Meanwhile, we look forward to publishing the sixth Fellow's article in our May issue. Kerryn Goldsworthy – the first of our ABR Ian Potter Foundation Fellows – has undertaken a major survey of book reviewing in Australia, online and off. No one interested in, or contributing to, Australian reviewing will want to miss this overview by one of Australia's shrewdest and most stylish writer–critics.
Kerryn Goldsworthy and Peter Rose will be in conversation about the reviewing culture at the 2013 Clunes Booktown Festival (4–5 May), of which ABR is a supporter. This free event will start at 1.30 p.m. on the Saturday (4 May). Check out the festival program, which includes the Peter Rose's annual reviewing workshop (11 a.m., Sunday, 5 May).
John A. Scott wins the Porter
Late last month, at a function at Boyd, John A. Scott was named the winner of the 2013 Peter Porter Poetry Prize, worth $4000.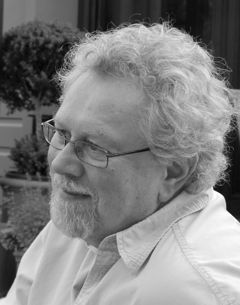 Remarkably, his winning entry, 'Four Sonnets', is his first new poem in a quarter of a century. Not that Mr Scott has been idle during this time. He is the author of sixteen books to date. His novel What I Have Written won a Victorian Premier's Prize in 1994, and his novels Before I Wake (1996) and The Architect (2002) were shortlisted for several awards, including the Miles Franklin Award. He has a new book coming out this year with Brandl & Schlesinger, the experimental novel N.
On winning the prize, John A. Scott told Advances: 'I'm honoured to have won the Peter Porter Poetry Prize with my first new poem in nearly twenty-five years. Doubly honoured in fact, having long regarded Peter Porter as Australia's finest poet.'
This is the ninth time we have offered the Porter Prize (which was renamed following the much-loved poet's death in 2010). The Porter is supported by ABR Patron Ms Morag Fraser AM. We look forward to presenting the tenth one later this year.

Our new website

We launched our new website on 14 March. Revamping a website is always a costly and time-consuming for a small outfit like ABR, so we have been enormously heartened by readers' early responses. Reading ABR Online is now a much more enjoyable experience. Keep an eye on the website. Further changes are on the way, including new features and online 'extras'. Print subscribers now have access to ABR Online free of charge. To sign up all you have to do is email us.

Changes at ABR

Milly Main was the ABR Ian Potter Foundation Editorial Intern in 2012 and joined the staff thereafter. Milly's contribution was multifarious, but the revamped website, with the improved ABR Online, is very much a testament to her year at ABR. Milly has now left ABR to return to Western Australia prior to trying her luck in New York City. We wish her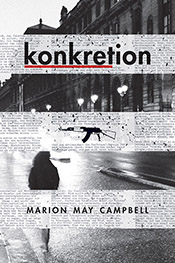 well. Meanwhile, we hope to announce details of a fourth paid editorial internship in coming months.

April Giveaway

This month, courtesy of UWA Publishing, ten prompt new subscribers will each receive a signed copy of konkretion by Marion May Campbell.