Art
The Update - June 4, 2019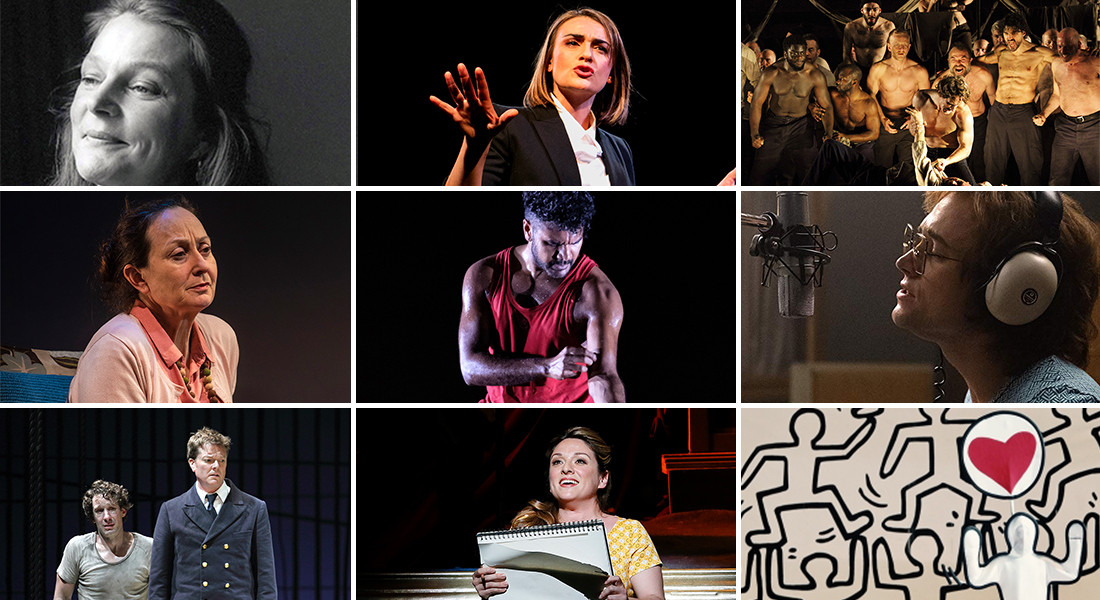 Recent ABR Arts reviews:
• Burrbgaja Yalirra (Marrugeku) ★★★★
• Escaped Alone (Red Stitch Actors' Theatre) ★★★★1/2
• Rocketman ★★
• Il Viaggio a Reims (Opera Australia) ★★★★
• Prima Facie (Griffin Theatre Company) ★★★★
• Moby-Dick ★★★★ and Billy Budd ★★★★
---
Giveaways
• Thanks to Bell Shakespeare, two new or renewing subscribers will win a double pass to Much Ado About Nothing, for the Saturday 20 July 7.30 pm performance at the Arts Centre Melbourne.
• Thanks to Paramount Pictures, two new or renewing subscribers will win a double pass to Rocketman, directed by Dexter Fletcher (in cinemas now).
See below for details about how to win the free tickets.
---
Coming up in ABR Arts?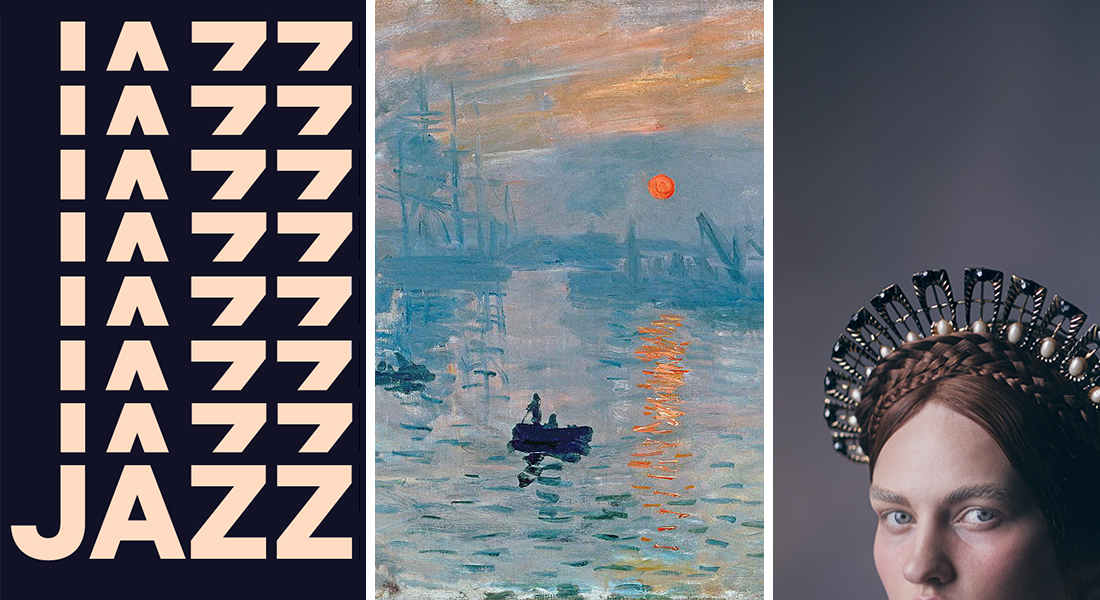 There's plenty of quality reviews ahead in ABR Arts:
• Des Cowley reviews the Melbourne International Jazz Festival
• Keren Rosa Hammerschlag reviews Monet: Impressionist Sunrise (National Gallery of Australia)
• Peter Rose reviews Anna Bolena (Opera Australia)
---
Opera Australia presents digital Ring Cycle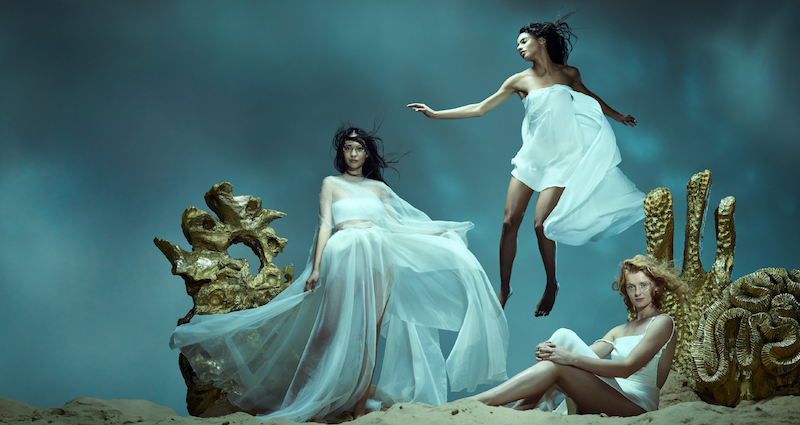 Promotion image for Opera Australia's Ring Cycle (photograph via Opera Australia)
By 2020 it will be four years since Opera Australia presented Richard Wagner's Der Ring des Nibelungen (last seen in Melbourne in 2016), so it's good to know that OA (partnering with the Queensland Government and Brisbane City Council) will present the Ring in Brisbane in November 2020 – 'a brand new, fully digital production' at the Queensland Performing Arts Centre. There will be three separate cycles (November 10–17; November 19–26; November 28–December 5).
The director is Chen Shi-Zheng, who in 2016 directed Turandot, the Handa Opera on Sydney Harbour, and who is known for his use of technology in theatre.
The full cast won't be announced until June 13, but we know that the Ring will be conducted by Philippe Auguin, who conducted the first complete Ring in China in 2005, with the Staatstheater Nürnberg.
For more information on Opera Australia's Ring Cycle, visit their website.
---
Paul Kildea named Artistic Director of Musica Viva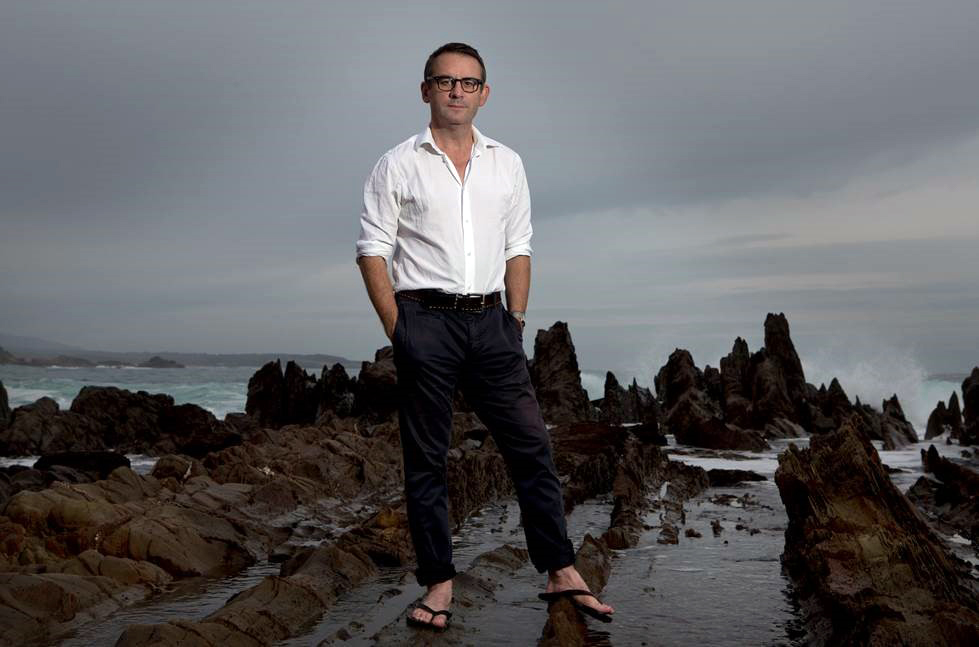 Paul Kildea (photograph by Penny Bradfield)
Paul Kildea – conductor, author, programmer, and regular contributor to ABR – is the new Artistic Director of Musica Viva. Dr Kildea, who begins in mid-2019, succeeds Carl Vine. He holds a doctorate from Oxford University and Master's degrees in piano performance and musicology from Melbourne University. He is a former Head of Music at the Aldeburgh Festival and former Artistic Director of the Four Winds Festival in NSW and London's Wigmore Hall.
Paul Kildea's two books to date (both reviewed in ABR) have generated international interest and acclaim. They are Benjamin Britten: A life in the twentieth century (2013) and Chopin's Piano: A journey through Romanticism (2018), which is now being filmed.

Commenting on his appointment, Paul Kildea lauded Richard Goldner's great legacy at Musica Viva and spoke of his shared conviction 'that great music and musicians make the world a better place'. We look forward to his future programs and innovations.
---
Introducing ABR's new column: Ephiphany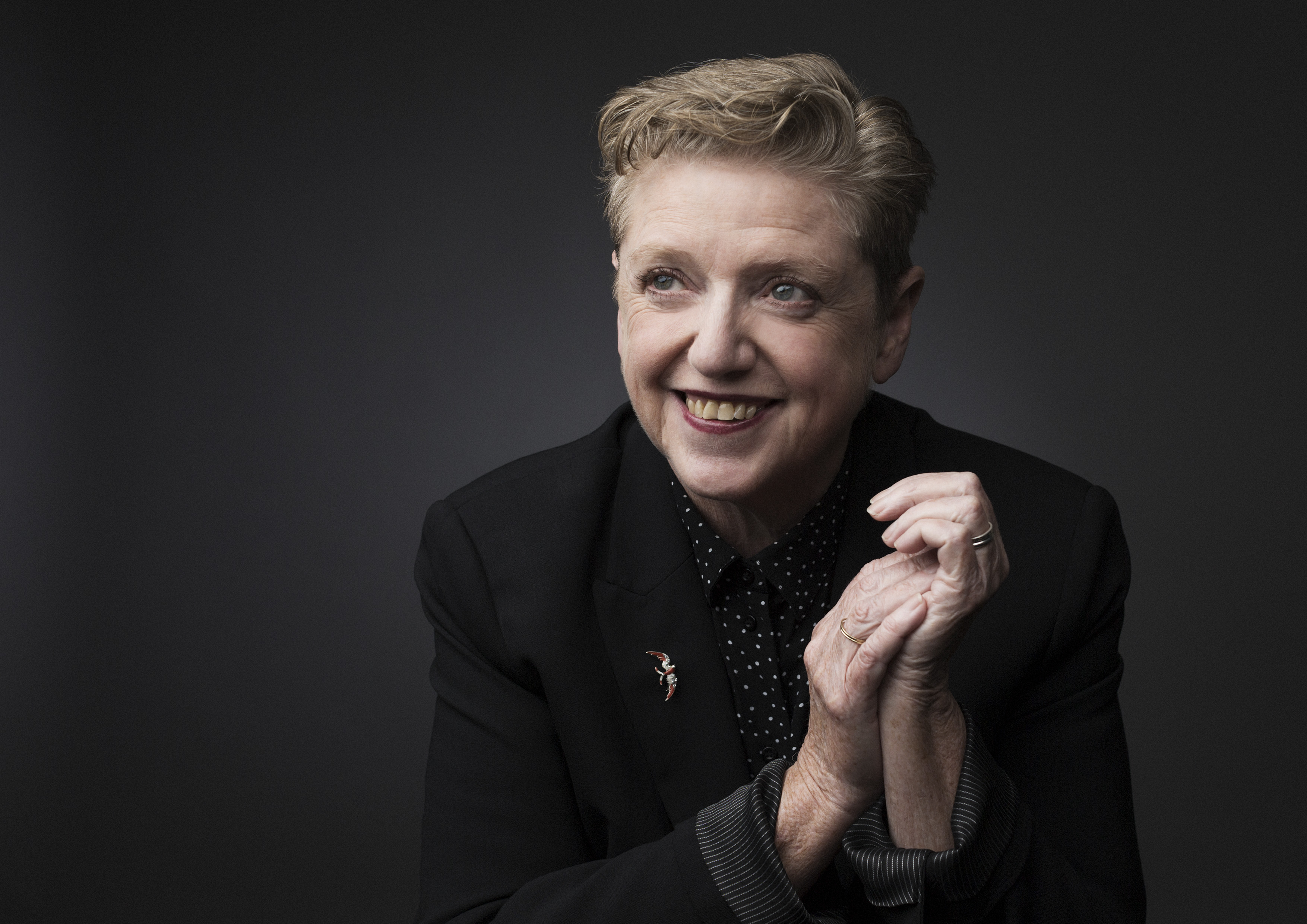 Robyn Archer (photograph by Claudio Raschella)
While on the subject of seminal works, we're also curious to learn what some of the country's finest writers and arts professionals consider the pivotal cultural encounters in their own artistic formation. Was it a poem, an oil, a pas de deux, a film, a novel, a temple, an aria or riff?
We invited ABR Laureate Robyn Archer – one of Australia's most culturally sophisticated and distinguished artists – to inaugurate our new column, Epiphany. Robyn recalls a day in 1996 when she ventured to Glyndebourne, which she had previously resisted, only to be entranced by Peter Sellars's production of Handel's Theodora – 'some kind of aural miracle'.
---
Support ABR'S art's coverage
We all know (ABR contributors, Fellows, and prize-winners especially) how private patronage has transformed this magazine in recent years. Donations have enabled us to bolster payments to Australian writers and to diversify our content. Without private patronage, our arts content (all freely readable in the first instance) would be much less extensive and influential.
Many thanks to the dozens of Patrons who have donated in recent months. (All of them are listed on our website.) If you haven't done so, please consider supporting the magazine in coming weeks by donating here. All donations of $2 or more are tax deductible.
---
Winner of the $20,000 Fogarty Award announced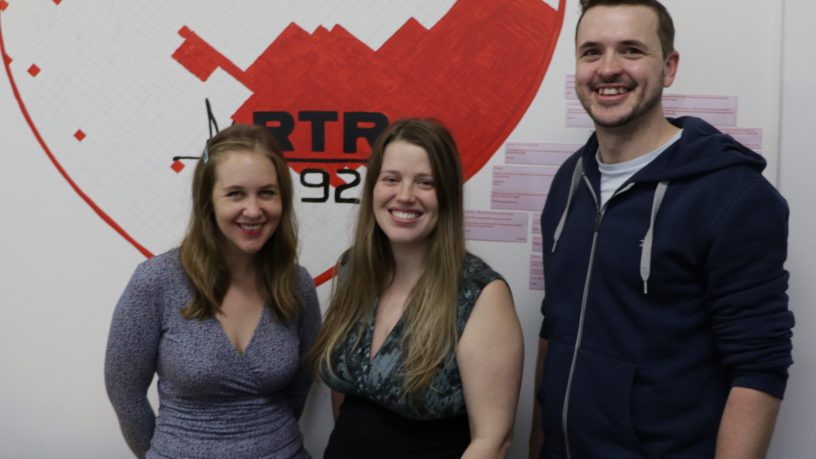 Emma Young, Rebecca Higgie, and Michael Burrows (photograph via Fogarty Literary Award)
Awards to literary elders and eminences are ubiquitous in this prize-happy land, but some of our most laudable prizes are aimed at younger writers. The inaugural Fogarty Literary Award – sponsored by the Fogarty Foundation and Fremantle Press – is awarded to an unpublished manuscript by a Western Australian author aged between eighteen and thirty-five for a work of adult fiction, narrative non-fiction, or young adult fiction. The winner receives $20,000 and a publishing contract with Fremantle Press.
Three manuscripts were shortlisted, from sixty-four entries: 'Where the Line Breaks' by Michael Peregrine Burrows; 'The History of Mischief' by Rebecca Higgie; and 'The Last Bookstore' by Emma Young. Rebecca Higgie was named the winner in late May.
---
Griffith Review name winners of The Novella Project
Griffith Review has announced that Julienne van Loon, Allanah Hunt, Miranda Riwoe, and Keren Heenan are winners of the Novella Project VII. The winners, who had to submit a novella-length fiction or non-fiction work of 15,000-25,000 words, claim a share of the $25,000 prize pool. The judges this year were Maxine Beneba Clarke, Aviva Tuffield, and Holden Sheppard. The winning entries will be published in Griffith Review 66: The Novella Project VII.
For more information about The Novella Project, visit the Griffith Review website.
---
Tell us your Favourite Australian Novel and win!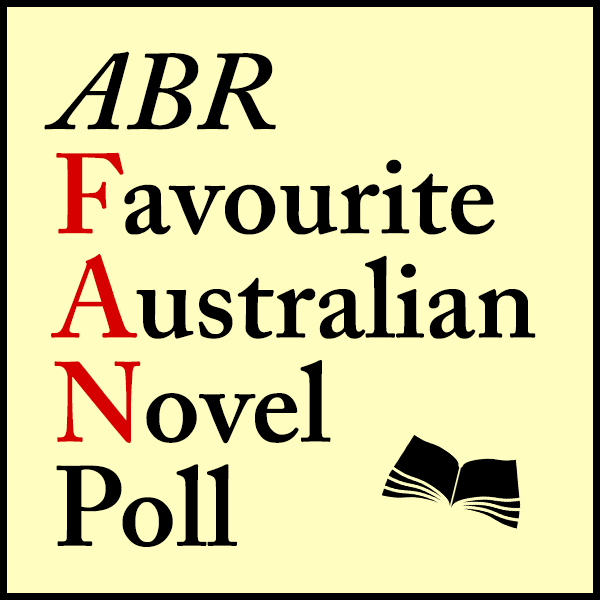 Ten years ago, we invited readers to nominate their Favourite Australian Novel of all time, and what an informative list it was. Placed first, to no one's surprise, was Cloudstreet by Tim Winton, followed by The Fortunes of Richard Mahony by Henry Handel Richardson and Voss by Patrick White.
Now we're keen to find out your Favourite Australian Novel published since 2000. Is it True History of the Kelly Gang by Peter Carey, Breath by Tim Winton (placed fourth in the 2009 FAN poll), Questions of Travel by Michelle de Krester, Carpentaria by Alexis Wright, Truth by Peter Temple, Benang by Kim Scott, The True Road to the Deep North by Richard Flanagan, The Great Fire by Shirley Hazzard, The Slap by Christos Tsiolkas – or one of the myriad novels published here in the past two decades?
To vote, all you have to do is complete the FAN poll survey. You'll then be in the running to win one of three great prizes:
A $500 voucher from Readings
Herbert von Karajan's Complete Recordings on Deutsche Grammophon and Decca (valued at $1,281)
A five-year digital subscription to ABR.
Good luck!
---
Giveaways!
Much Ado About Nothing
Thanks to Bell Shakespeare, two new or renewing subscribers will win a double pass to Much Ado About Nothing, for the Saturday 20 July 7.30 pm performance at the Arts Centre Melbourne.
Rocketman
Thanks to Paramount Pictures, two new or renewing subscribers will win a double pass to Rocketman, directed by Dexter Fletcher (in cinemas now).
---
How to enter: To be in the running please email Grace Chang at This email address is being protected from spambots. You need JavaScript enabled to view it. with your full name and contact details. Preference is given to subscribers who have not received a giveaway in recent months. To be eligible for these giveaways, you must be a current or new paid subscriber to the print edition of ABR or to ABR Online.