Art
The Update - November 7, 2018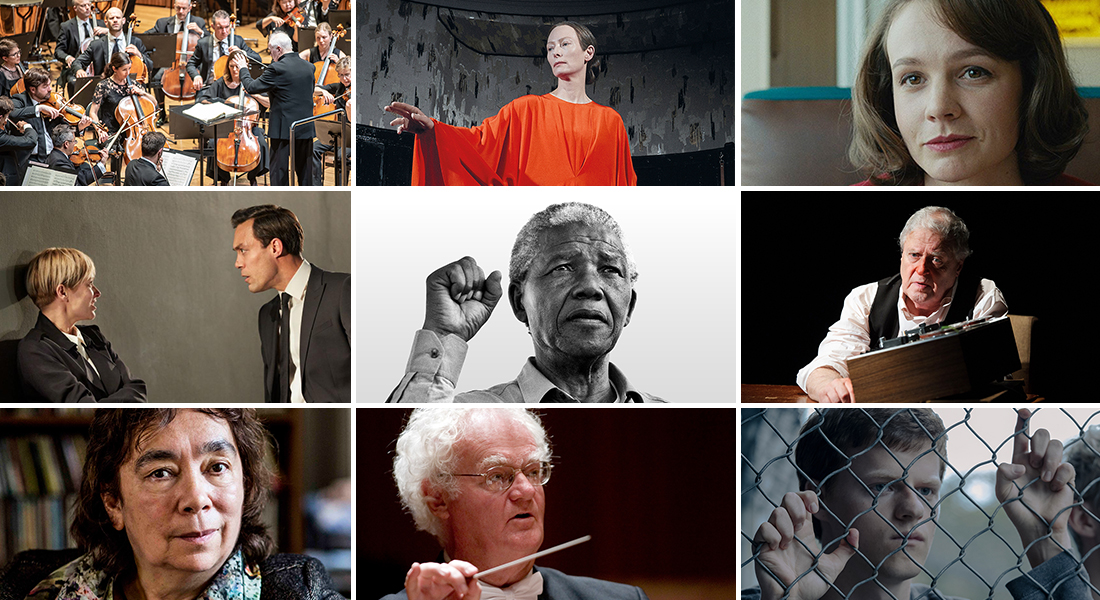 Recent ABR Arts reviews:
Giveaways
See below on how to enter the draw the free tickets.
Coming up in ABR Arts?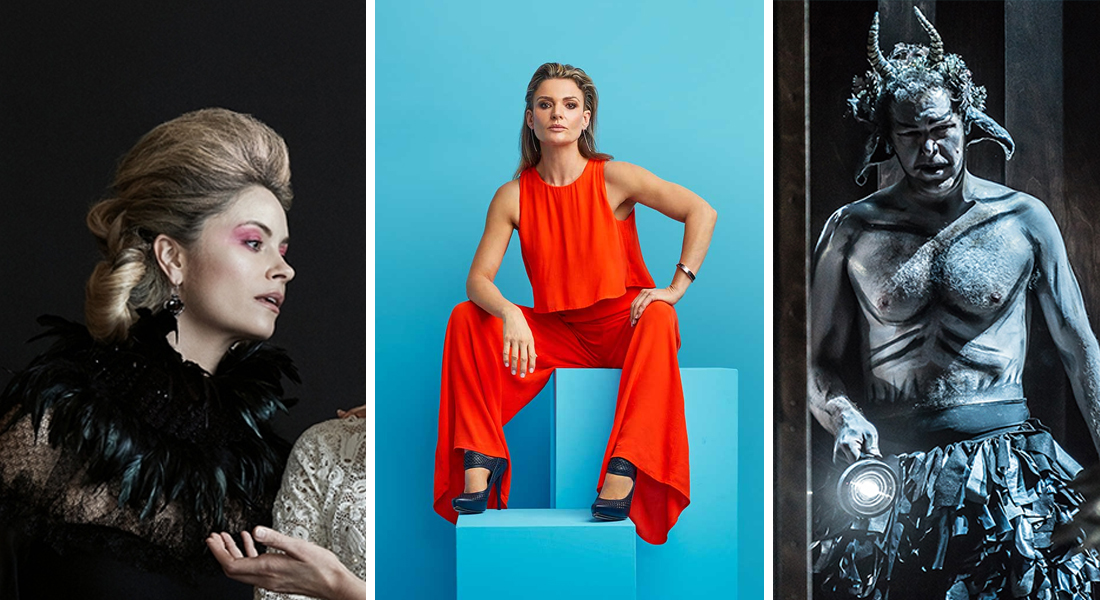 Upcoming in ABR Arts: Tim Byrne reviews Twelfth Night, Maggie Haining reviews Hedda, and Michael Shmith reviews Die Meistersinger von Nürnberg.
There's plenty of quality ahead in ABR Arts. Tim Byrne is reviewing Twelfth Night by the Melbourne Theatre Company, Maggie Haining is reviewing Hedda by Queensland Theatre, and Michael Shmith is reviewing Die Meistersinger von Nürnberg by Opera Australia.

A new Meistersinger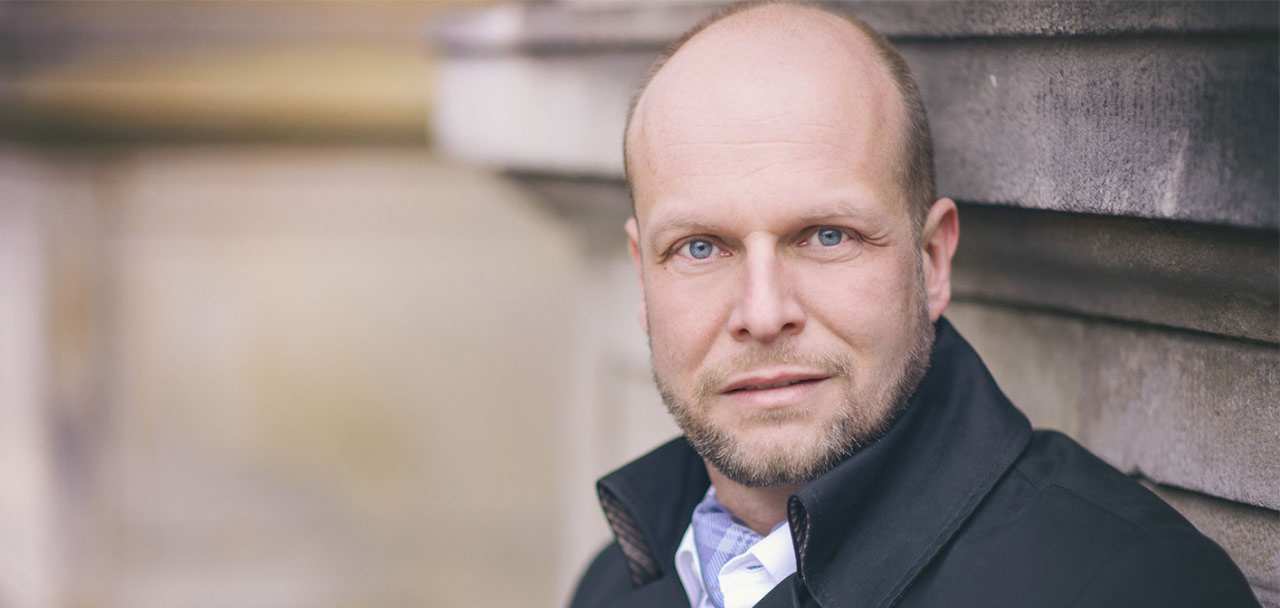 Michael Kupfer-Radecky (photo by Simon Pauly)
Hans Sachs – the sixteenth-century cobbler and Meistersinger who is the hero of Richard Wagner's operatic comedy Die Meistersinger von Nürnberg – is one of the great roles in German opera, and one of the most arduous. Australian bass-baritone Shane Lowrencev has withdrawn from the role ten days before the opening of Opera Australia's season of Kasper Holten's production, which was first seen at Covent Garden in 2017. In a press release, Opera Australia noted: 'Shane feels exhausted and doesn't want to compromise the production or the performance of his colleagues.'
Shane Lowrencez will be replaced by Michael Kupfer-Radecky, who is making his Australian début. He has previously sung the role of Hans Sachs in Paris and Milan. Kupfer-Radecky is joined by Stefan Vinke (one of the world's leading Siegfrieds, heard here in the in 2013 and 2016) and a fine Australian cast including Warwick Fyfe, Natalie Aroyan, Daniel Sumegi, and Kanen Breen.
Pietari Inkinen, who conducted both Melbourne Ring cycles in 2013 and 2016, returns to conduct Orchestra Victoria.
There are four performances of Die Meistersinger von Nürnberg: November 13, 17, 19, and 22.
The private Nelson Mandela
Nelson Mandela (photo by Keith Bernstein)
A major international exhibition about Nelson Mandela's personal life is now showing at the Melbourne Museum. Mandela: My Life features a unique collection of more than two hundred artworks, artefacts, documents, and personal items from South Africa's great independence statesman. The exhaustive collection of Mandela paraphernalia includes original sound recordings of historic speeches, elements and influences of his childhood, and films and photographs of the prison Robben Island where Mandela spent part of his twenty-seven-year sentence.
Mandela My Life: The Official Exhibition is currently open at the Melbourne Museum from 22 September 2018 to 3 March 2019. For more information, visit the Melbourne Museum website.
Alexis Wright to speak on censorship and storytelling
Alexis Wright (photo by Giramondo Publishing)
Acclaimed author Alexis Wright will present the 2018 Stephen Murray-Smith Memorial Lecture at State Library Victoria. Wright is a previous winner of both the Stella Award (Tracker, 2018) and the Miles Franklin Award (Carpentaria, 2007). Her lecture, titled 'Censorship and Telling the Untold Stories', will examine society's changing attitude to storytelling amid heightened sensitivity and censorship. 'Are we already controlled to the point that we do not even recognise how we are being censored from speaking out, or telling the truth, because we know the consequences of creating waves?' Ms Wright has written. 'I wonder what would become of humankind if we no longer told the stories of who we are."
The Stephen Murray-Smith Memorial Lecture will be held at 6 pm on Monday, December 3 in the Village Roadshow Theatrette at State Library Victoria. It is a free event but bookings are essential. To book, click here.
Richard Gill: Celebration of a Life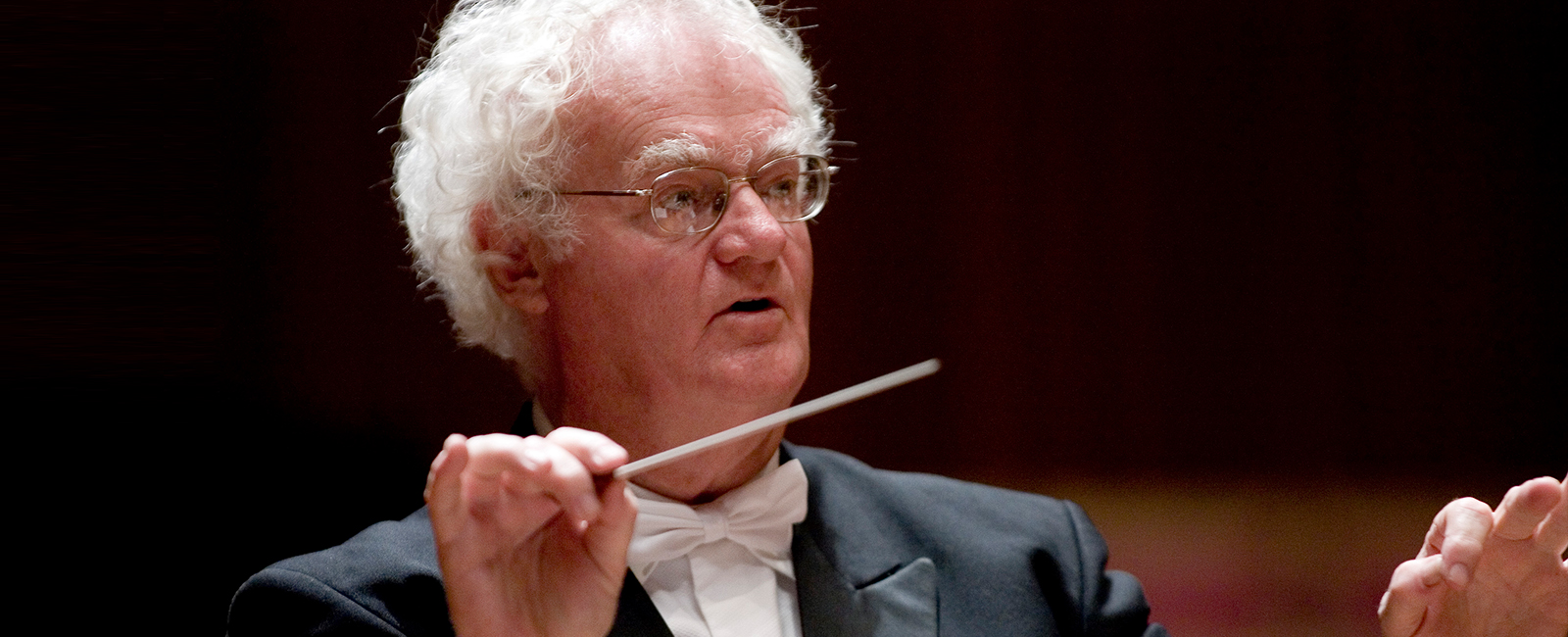 Richard Gill (photo by Sydney Symphony Orchestra)
Much has been written about the Australian conductor and music educator Richard Gill, who died in Sydney on 28 October 208 after a long illness. Andrew Ford put it succinctly: 'Richard Gill was a conductor and an educator, but an educator first. When he was conducting, he was educating.'
There have been many tributes to date, none more moving than an impromptu performance by seventy musicians on the street outside Gill's just before his death.
The Sydney Symphony Orchestra, which had a long association with Richard Gill, will present a tribute to him at the Concert Hall of the Sydney Opera House on Saturday, November 17 (11.30 am). Nicholas Carter will conduct the SSO. The program will include works by Bach, Mozart and the Adagietto from Mahler's Fifth Symphony.
Homer galore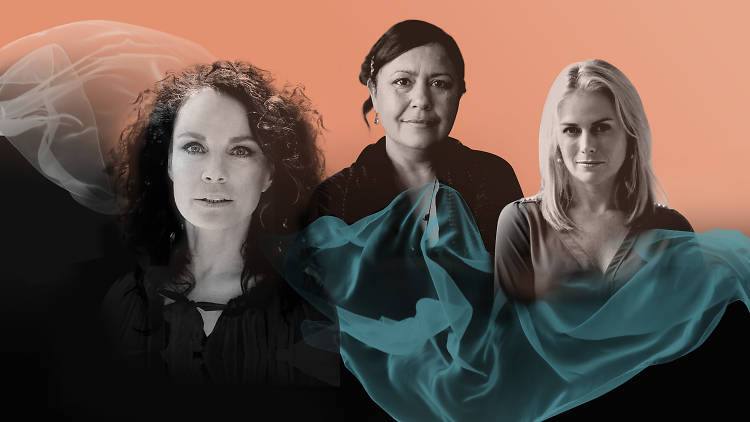 Sigrid Thornton, Melodie Reynolds, and Kate Kendall
Doing anything for twelve hours on December 1? If not, drop in to the free reading of Homer's Odyssey at MPavilion in the Queen Victoria Gardens opposite Arts Centre Melbourne. Melbourne's Stork Theatre is presenting this marathon, which Helen Madden describes as 'twelve hours of heroes, goods, ogres, lovers, and a cruel sea'. Twenty-four 'prominent Melburnians' will read all 12,000 lines from this inimitable epic poem. They include Sigrid Thornton and Magda Szubanski.
The reading of Homer's Odyssey is a free event at MPavilion, Saturday, December 1 from 11 am to 11 pm.
ABR Patrons' Fellowship
Following the success of the Fortieth Birthday Fellowship, we welcome applications for the 2019 ABR Patrons' Fellowship, which is also worth $10,000.
Like the current Fellowship, held by Beejay Silcox, the new one is unthemed. We are not seeking a single, lengthy essay; rather, we are looking for a sustained contribution to the magazine throughout the year – the kind of nuanced, engaging journalism that Beejay Silcox has brought to ABR. We seek proposals from Australian critics, commentators, and scholars for four substantial contributions to the magazine: review essays, commentaries, and/or interviews. All our ABR Fellows enjoy a special status at the magazine, and this suite of contributions will be a highlight of our publishing year.
Full information about the new Fellowship can be found here. As always, those interested in applying are encouraged to sound out the Editor, Peter Rose (This email address is being protected from spambots. You need JavaScript enabled to view it.) beforehand.
Applications close on 10 December 2018. The Fellow will be named in early 2019.
The Fellowship is funded by the ABR Patrons; all of whom are gratefully acknowledged.
Meanwhile, in the new November Arts issue, Beejay Silcox reflects on trauma fiction in her article titled 'The Art of Pain: Writing in the Age of Trauma'.
Arts Highlights of the Year

We know that our readers, like the ABR editors, love this time of year, when a range of experts nominate their favourite productions and publications, often pointing us to works we have somehow overlooked.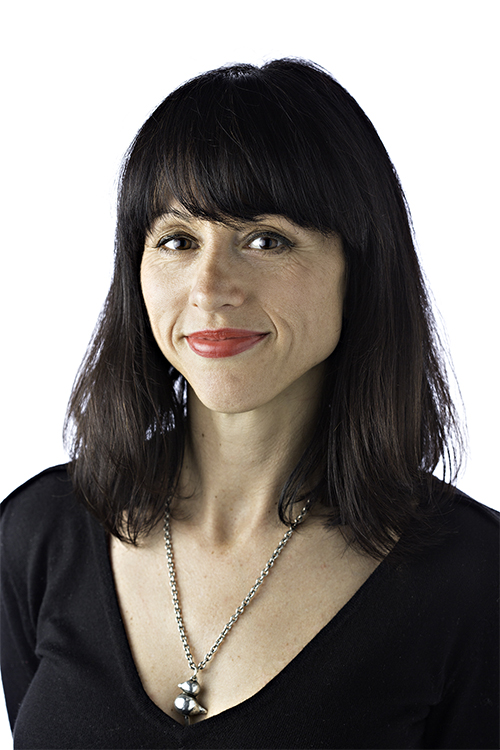 Gabriella Coslovich (photo by Selina Ou, National Gallery of Victoria)In our November issue, twenty-nine critics and arts professionals nominate some of the 2018 plays, films, operas, concerts, television, television, dance, and exhibitions they liked most. Our critics include Anwen Crawford, Kim Williams, Paul Kildea, and Gabriella Coslovich.
Elsewhere in this issue, Ms Coslovich, in her ABR début, examines a major new book on Australian culture and the tyranny of measurability. What Matters? Talking value in Australian culture (Monash University Publishing) is written by Julian Meyrick, Robert Phiddian, and Tully Barnett – all at Flinders University. In her review, Gabriella Coslovich asks: 'What do [attendance numbers] tell us about the exhibition itself? … It's effect on civic well-being? Nothing.' Her own book, Whiteley on Trial (reviewed by Johanna Leggatt in our November 2017 issue), has won the 2018 Walkley Arts Journalism Award.
Meanwhile, Paul Kildea – musician, conductor, Benjamin Britten's biography, author of the new book on Chopin's Piano – reviews Stephen Walsh's biography of Claude Debussy, a substantial contribution to the Debussy centenary.
Meanwhile, nominations for our 'Books of the Year' feature are starting to arrive, with the usual broad range of approbations. Join us in December to find out what people like Andrea Goldsmith, Felicity Plunkett, Glyn Davis, and Frank Bongiorno consider the most successful and enjoyable books of the year.
La Mama Theatre restored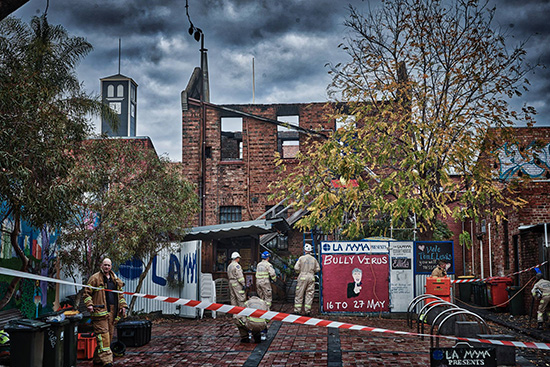 The La Mama Theatre fire in May 2018 (photo by Rick Evertsz)
The great La Mama Theatre, gutted by fire in Masy 2018, is to be rebuilt with a grant of $1,000,000 dollars from the Victorian Government. The theatre is widely respected and loved by the Australian arts community, with many great performers and writers beginning their careers at the venue. 'La Mama has contributed so much to our creative industries and to our cultural life,' said Victoria's Minister for Creative Industries Martin Fole, 'backing artists, creative risk-taking and ideas since the 1960s.'
The reconstruction of the La Mama Theatre is expected to commence next year, to be finished in 2020.
Giveaways
La Bohème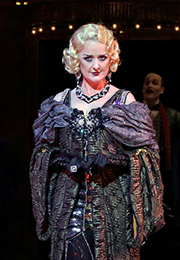 Thanks to Opera Australia, two subscribers will win an A Reserve double pass to La Bohème, valued at $398, for Tuesday 20th November at 7.30pm.
Suspiria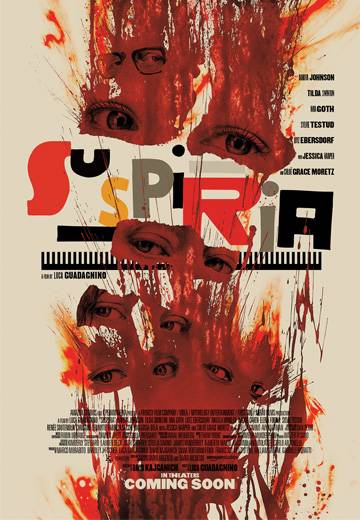 Thanks to Transmission Films, ten subscribers will win a double pass to Suspiria, directed by Dario Argento. (In cinemas November 8.)
Hedda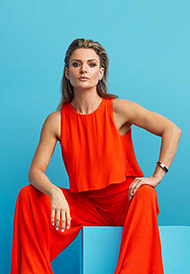 Thanks to Queensland Theatre, two subscribers will win a double pass to Hedda, written by Henrik Ibsen, for the 7.30pm Saturday November 17 performance.
How to enter: To be in the running please email Grace Chang at This email address is being protected from spambots. You need JavaScript enabled to view it. with your full name and contact details. Preference is given to subscribers who have not received a giveaway in recent months. To be eligible for these giveaways, you must be a current or new paid subscriber to the print edition of ABR or to ABR Online.