Art
The Update - July 31, 2018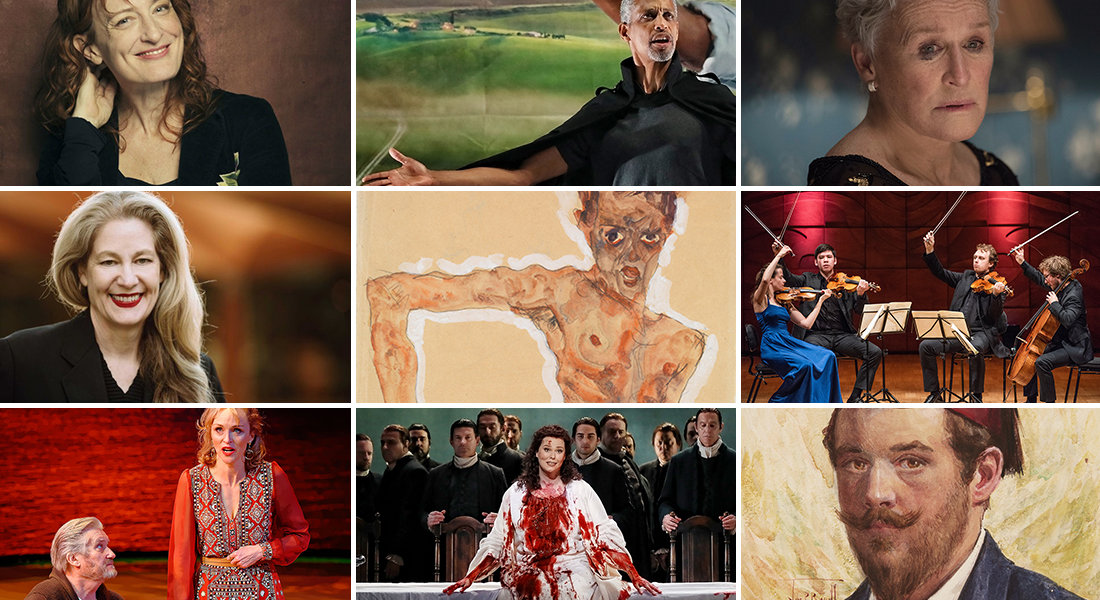 Recent ABR Arts reviews:
Lucia di Lammermoor ★★★★ and Aida ★★★★ (Opera Australia)
The Wife (Icon Film Distribution) ★★★★
Creditors (State Theatre Company) ★★★
John Russell: Australia's French Impressionist (Art Gallery of New South Wales)
Julius Caesar (Bell Shakespeare Company) ★★★
Melbourne International Chamber Music Competition
Letter from New York
Sydney Symphony Orchestra Announces 2019 Season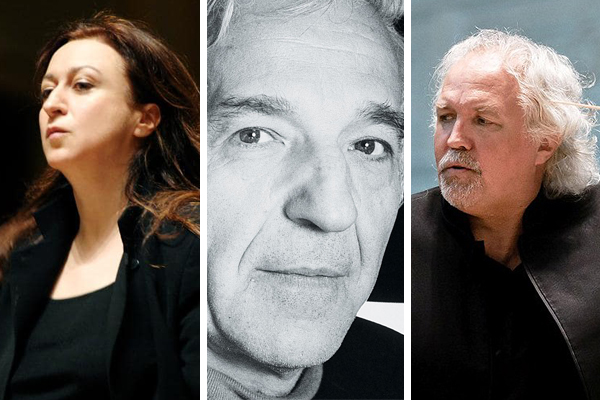 Australian conductor Simone Young, Vladimir Ashkenazy, and Donald Runnicles.
The Sydney Symphony Orchestra has revealed its 2019 season with an array of international guest artists and large concerts. The season is the first spearheaded by the joint leadership of Chief Conductor and Artistic Director David Robertson, and newly appointed CEO Emma Dunch. Their 2019 program includes renowned conductors such as Vladimir Ashkenazy, Donald Runnicles, and Simone Young. (For those wanting a further taste of Young's virtuosity, she will conduct Mahler's Sixth Symphony at the Sydney Opera House from 8 to 11 August 2018.)
Robertson, who will present nine programs throughout the year to conclude his tenure as Chief Conductor, will open the year with Richard Strauss's Thus Spake Zarathustra, which will be paired with a popular oboe concerto from Australian composer Nigel Westlake. To celebrate Ashkenazy's fifty-year history with SSO (he first performed for the company as a soloist in 1969), the man himself will launch a series entitled Vladimir Ashkenazy's Masterworks ­­– which will include Holst's The Planets. Simone Young, known as an interpreter of Romantic and late-Romantic music, is returning to SSO as an esteemed Guest Conductor, and will present Visions of Vienna, a program inspired by the Austrian capital city.
For more information on Sydney Symphony Orchestra's 2019 season, visit their website.
First female director for Art Gallery of New South Wales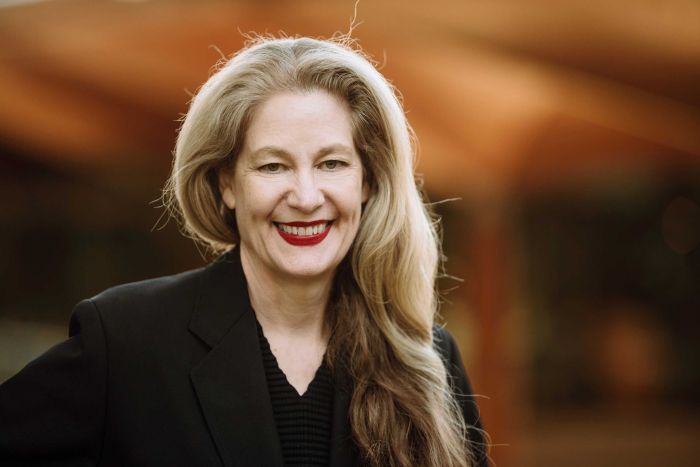 Rhana Devenport (photo by Art Gallery of South Australia)
The Art Gallery of South Australia has announced curator Rhana Devenport as the first female director in the Gallery's 137-year history. Devenport has an extensive career spanning twenty-five years; she is the current director of the Auckland Art Gallery, which she has held since 2013. 'I am deeply honoured by this appointment,' she said in a release. 'I am thrilled to be leading this strong and innovative cultural organisation into the future.'
Upon her appointment as AGSA's new director, Devenport spoke of the relative dearth of women in Australian galleries. 'It's surprising,' she said to the ABC, 'I think when you look across the world there's a lot of male directors, but there is also equally a terrific number of women.'
Devenport will begin her new role in October.
Season extended for An Ideal Husband at MTC.

Promotion image for An Ideal Husband (photo by Melbourne Theatre Company)
With The Importance of Being Earnest – that comic masterpiece – An Ideal Husband is one of Oscar Wilde's two most celebrated plays. It opened at London's Haymarket Theatre on 3 January 1895 and ran for 124 performances. The play only came to grief when Wilde was arrested for 'gross indecency' in April 1895. The MTC's current production, directed by Dean Bryant, does justice to this comic masterpiece, which bristles with epigrams and paradoxes in the first hour, then reveals its true satirical thrust in its dissection of social and political hypocrisy. Christie Whelan Browne (Mrs Cheveley) and Brent Hill (Lord Goring) stand out in this assured, witty production. Little wonder that MTC has added three more performances. The play now runs until August 22, and it's not to be missed.
Melbourne Writers Festival reveals full program

Melbourne Writers Festival will offer a diverse program for 2018. Rather than the traditional keynote speech, this year's opening gala features children's author Andy Griffiths as a DJ, Australia's first gay and lesbian youth chorus shOUT Choir, Australian Sikh spoken word artist Sukhjit Kaur Khalsa, and former child soldier turned rap icon Fablice Manirakiza – all with an address by American singer and multi-instrumentalist Andrew W.K.
During the ten-day festival, Nobel Prize–winner J.M. Coetzee will be reading a new story; Paul Kelly will to perform poetry to music; Magda Szubanski will suffer through her own funeral, Trainspotting author Irvine Welsh will reflect on artists seeking redemption; Nayuka Gorrie and Nakkiah Lui will talk about their experiences breaking into comedy writing as Aboriginal and Torres Strait Islander women; Tim Winton will chat to Judith Lucy about the moral complexities of The Shepherd's Hut – and much, much more.
The Melbourne Writers Festival runs from 24 August to 2 September. For more information on the festival and program, visit the MWF website.
New Readings Store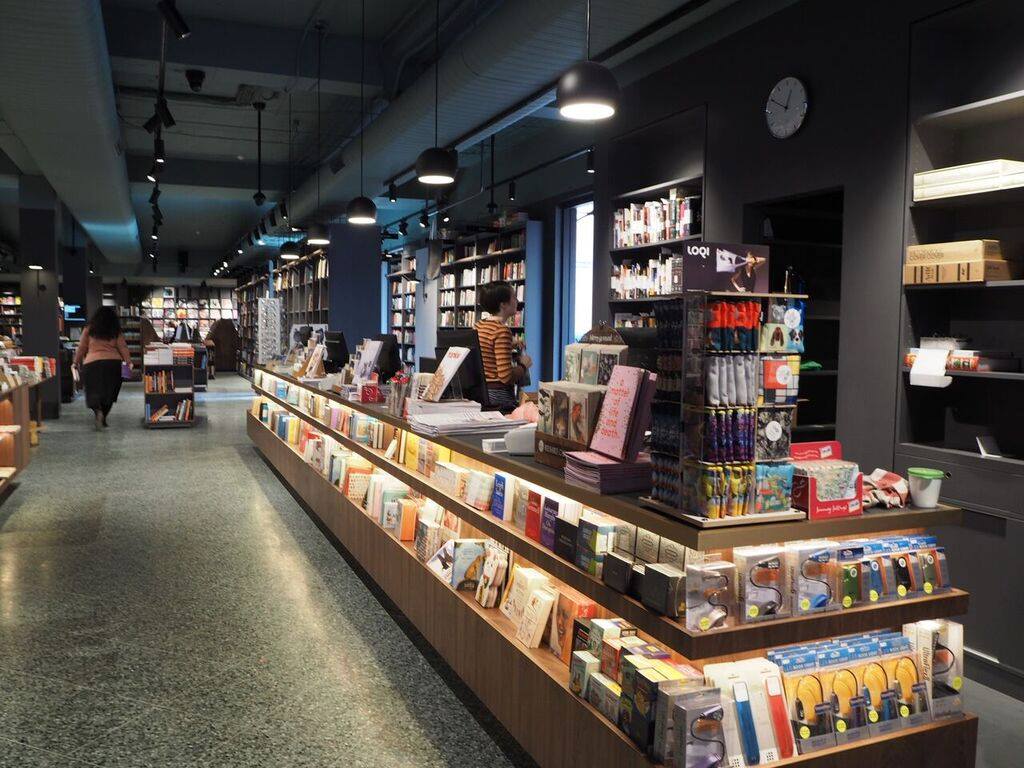 A photograph of the new Readings store in Carlton
Following its recent closure for its first renovations in twenty years, Readings Carlton is open again – and it looks good with open space and a clearer, streamlined aesthetic. The refurbishment was led by Emilio Fuscaldo, director of Nest Architects.
Speaking to Broadsheet earlier in the year, Readings managing director Mark Rubbo said, 'We've always been frustrated with the art and design display, so we'll be giving those books a lot more breathing space and showcase them better.' From the looks of it, the reopened store has achieved this, while retaining Readings' unique ambience.
Melbourne Art Fair relaunched (2–5 August)

The relaunched Melbourne Art Fair happens this week (August 2–5) in two venues within the Southbank Arts Precinct, and will present forty leading galleries, showcasing new works, solo and group exhibitions from contemporary artists spanning Australia, New Zealand, and Southeast Asia. The Fair has partnered with more than fifty galleries and cultural institutions to curate five days of talks, tours, performances, and events. For over thirty years, the Melbourne Art Fair has been an important hub of critical and commercial attention for galleries and their artists.
For more information, visit the MAF website.
Three Australian films heading to Venice Film Festival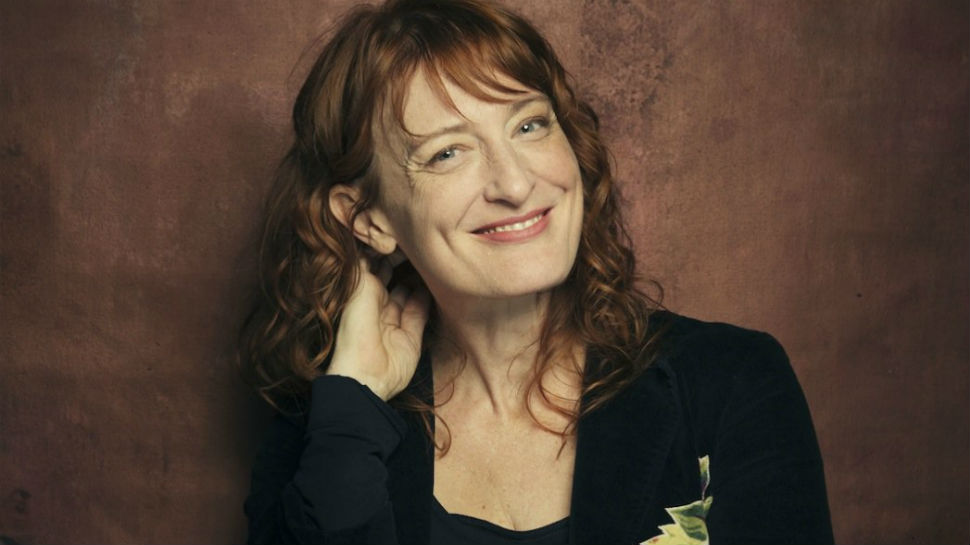 Director Jennifer Kent (The Babadook) has been invited to première her second feature film, The Nightingale, at the Venice International Film Festival.
Screen Australia has announced that Jennifer Kent's film The Nightingale will have its world première at the 75th Venice International Film Festival. This will be Kent's second feature, following her psychological thriller The Babadook (2014). 'We are thrilled to have been able to support Jennifer's vision from development, to production, now at festival and soon distribution,' said Graeme Mason, CEO of Screen Australia.
Also invited to feature at Venice are two VR (virtual reality) short films: the world première of Michael Beets's The Unknown Patient, which retraces the true story of an amnesiac Australian soldier wandering around through London; and the international première of Lynette Wallworth's Awavena, a film that attempts to allow the viewer to access the spirit realm as seen by an Amazonian elder.
In the past, Australian films have been well received at the Venice Film Festival. Last year, Warwick Thornton's Sweet Country received an enthusiastic reception and took home the Special Jury Prize. Other Australian films that have featured at the festival include Hacksaw Ridge (2016), Boys in the Trees (2016), Tanna (2017), and Hounds of Love (2017).
The Venice International Film Festival runs from 29 August to 8 September 2018.
Ranald Macdonald on defending the ABC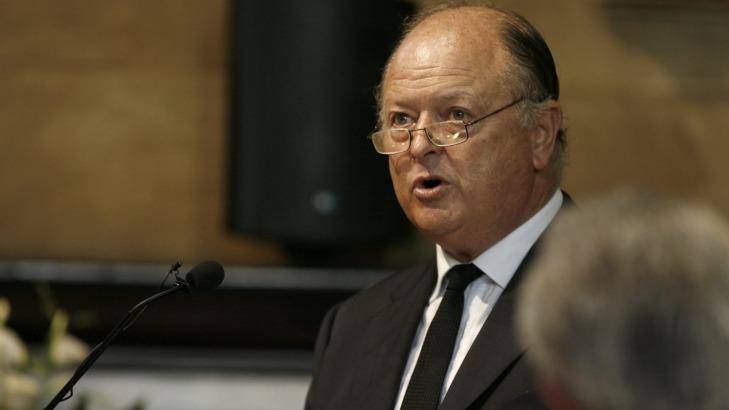 ABC Friend's spokesman Ranald Macdonald
Recently, one hundred writers, artists, and commentators signed ABR's Open Letter supporting the ABC. Thousands of individuals and organisations have rallied to defend the national broadcaster. An ABC Friends rally in Melbourne last month drew more than 2,700 people and outlined a set list of demands for a viable, healthy, independent ABC. ABC Friends spokesman Ranald Macdonald expands on this manifesto in a special Comment in our August issue.
Click here to read Ranald Macdonald's full article.
Giveaways
Tristan und Isolde
Thanks to the West Australian Symphony Orchestra, we have two double passes to Tristan und Isolde on Thursday, 16 August.
Simone Young conducts Brahms
And thanks to the Australian National Academy of Music, we have two double passes to see Simone Young conduct Brahms at the Melbourne Recital Centre on Sunday, 19 August.
To be eligible for these giveaways, you must be a current or new paid subscriber to the print edition of ABR or to ABR Online.
To be in the running please email Grace Chang at This email address is being protected from spambots. You need JavaScript enabled to view it. with your full name and contact details. Preference is given to subscribers who have not received a giveaway in recent months.