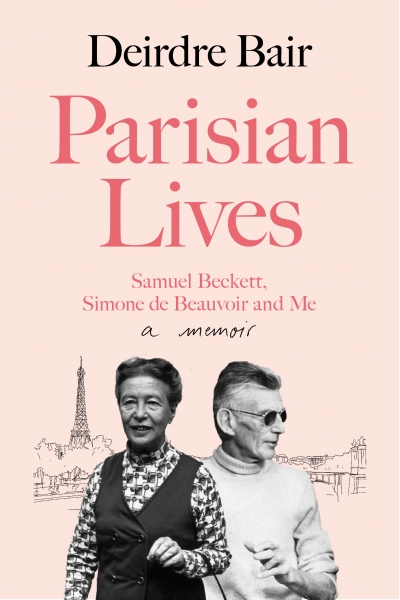 Parisian Lives: Samuel Beckett, Simone de Beauvoir and me
by Deirdre Bair
Atlantic Books, $29.99 pb, 352 pp
Memoir
Parisian Lives: Samuel Beckett, Simone de Beauvoir and me
by Deirdre Bair
July 1970. A graduate student in English at Columbia University was feeling bogged down in her PhD topic. She was only a year or so in and reckoned that there was still time for her to make a switch from medieval sermons to a modern author. She wrote on index cards the names of numerous writers she liked, including James Joyce, Joseph Conrad, Samuel Beckett, T.S. Eliot, and Virginia Woolf. She then arranged them alphabetically. Beckett came out on top (presumably Auden didn't make the cut). 'That was how my life in biography began,' explains Deirdre Bair, who died in April 2020, in time, fortuitously, to see this book published late last year.
Bair, the mother of two young children, had returned to college after working for a decade as a journalist and reporter. The skills she had developed in hunting for stories and sources inclined her towards life writing, against the temper of the times in which 'literary theory' was surging. Her thesis dwelt on Beckett's life as well as his work. Nearing the conclusion, she began contemplating a biography of the famously reclusive writer. She wrote to him: to her amazement, he wrote back, offering to see her. 'So you are the one who is going to reveal me for the charlatan that I am,' was his opening gambit when they met in Paris in 1971.

Subscribe to ABR
for as little as
$10 a month
to read the rest of this article.If you are already a subscriber, click 'Sign In' in the top left-hand corner of the screen. If you require assistance,
contact us
or consult the
Frequently Asked Questions
page.