Short Stories
Pandemic reading: Books that solace or distract
Mauvaise foi being rampant, I have reverted to the existentialists. It took me back to when I was twenty-one. I was in Florence, at the Boboli Gardens. Back then you could sit on the tiered steps without fear of arrest or ostracism. One afternoon I sat there in the notional December sunlight. I was reading Simone de Beauvoir's All Said and Done (1972), the last instalment in her four-volume autobiography, which I had devoured on my travels. A pair of bourgeoises from Paris, chic and disapproving, walked past and glared at me de haut en bas. 'Beauvoir!' they sniffed, moving on. Well, Simone, still alive then, more radical than ever, was always divisive.
I've just read Kate Kirkpatrick's Becoming Beauvoir: A life (Bloomsbury, 2019). It reminds you what a force she was: bold, ravenous, supremely intelligent, indefatigable, deeply treacherous to her younger lovers of both sexes, and weirdly deferential to Jean-Paul Sartre.
Then I read Sartre's Words (1964), one of the acutest memoirs of boyhood. Aged nine, Sartre knew that 'when a lot of men get together, they have to be separated by rituals or else they slaughter each other'. 'Dying is not everything: you have to die in time,' he also reminds us.
Death is pandemic in Albert Camus's The Plague (1947), another work to be savoured. Is there a more intelligent or stoic character than Dr Rieux? 'It may seem a ridiculous idea, but the only way to fight the plague is with decency,' he concludes. Here's a further taste of this necessary novel:
Moreover, in this extremity of solitude none could count on any help from his neighbours; each had to bear the load of his troubles alone. If, by chance, one of us tried to unburden himself or to say something about his feelings, the reply he got, whatever it might be, usually wounded him. And then it dawned on him that he and the man with him weren't talking about the same thing. For while he himself spoke from the depths of long days of brooding upon his personal distress, and the image he had tried to impart had been slowly shaped and proved in the fires of passion and regret, this meant nothing to the man to whom he was speaking, and who pictured a conventional emotion, a grief that is traded on the market-place, mass-produced.

(trans. Stuart Gilbert)
I have asked a few colleagues and contributors to nominate some books that have beguiled them – might even speak to others – at this unusual time.
Peter Rose
Tim Flannery
Tim Flannery's most recent publication is Life: Selected writings (2019).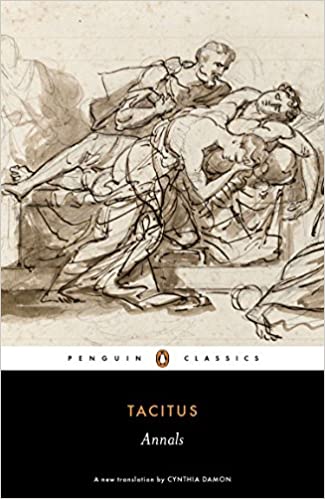 Annals by Tacitus
The Covid-19 pandemic comes to Australia on the back of horrific, climate-influenced bushfires, then floods. After the bushfire smoke and coronavirus, Australians are becoming used to life in masks. Perhaps the kindest word to describe the events engulfing us is 'instructive'.
Both climate change and Covid-19 work silently, unseen. Action needs to be taken against both before the true horror they are capable of wreaking manifests. The Morrison government was slow to address both crises, but after March 15, when cases of Covid-19 were doubling every four days, the federal government decided to put aside ideology and listen to the experts. Our best hope for the future is that this is an enduring change, one that will be applied to the climate emergency. But the early signs are not good. Behind the scenes, Angus Taylor continues to prop up the fossil fuel industry.
I'm rereading Tacitus's Annals. With Augustus dead, Tiberius had the chance to remake the governance of the Roman Empire. Cautious, uninspired, and seemingly visionless, he fails spectacularly and retreats to the Isle of Capri. Tacitus feels that he is living in a hopelessly corrupt and self-destructive world. He teaches me how very much, in times of crisis, hinges on excellent political leadership.
Felicity Plunkett
Felicity Plunkett's new poetry collection is A Kinder Sea (2020).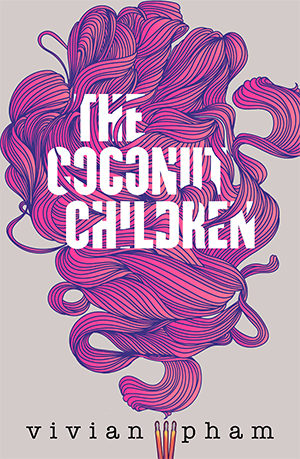 The Coconut Children by Vivian Pham
Vivian Pham drafted The Coconut Children (2020) when she was sixteen, in a novella-writing course run by Sydney's Story Factory, a Creative-Writing centre for marginalised young people. Sharp as the 'blade of water' refugees cross in its preface, The Coconut Children's anatomy of intergenerational trauma sits under the surface of what Pham calls a 'coming-of-age story'. Anyone who remembers being a teenager will recognise the glitchy hopscotch of playground negotiations. Pham's savvy parody of cloistered classroom melodrama sits over a framework of resilience and pain experienced by her protagonists, Vietnamese refugees living in Sydney's Cabramatta.
Pham describes herself as a closet poet. I was absorbed by the plot and characters, but also dazzled by Pham's poetic talent. As the lyric slivers of Pham's novel trace the grain of fierce and fragile resilience, I traced their jagged and meticulously layered pieces to prophesy: here is the start of a luminous literary trajectory.
Judith Beveridge
Judith Beveridge's most recent collection is Sun Music (2018).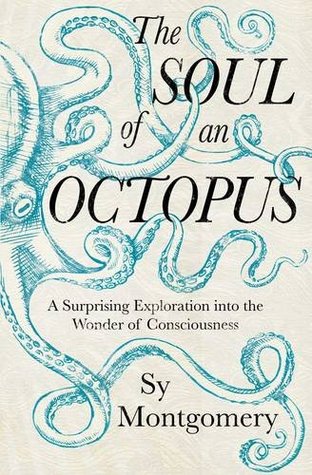 The Soul of an Octopus by Sy Montgomery
Being isolated from friends and family during this pandemic is hard, but any feelings of self-pity quickly vanish as I read Ovid's Poetry of Exile (translated by David R, Slavitt). The isolation and loneliness that Ovid experienced during his relegation to the bleak, barbaric outpost of Tomis on the Black Sea is intensely moving. The poems are masterpieces of argument and complaint. Ovid wrote many of them to try to persuade Augustus to relent and have him returned, if not to Rome, then at least somewhere less primitive. They must have been what kept him sane and purposeful. Perhaps more importantly, they attest to the power of art as a spiritual resource.
Sy Montgomery's The Soul of an Octopus (2015) is enabling me to leave the human world behind and to gain some understanding of these most remarkable creatures and keep in mind the wonder of creation.
Andrea Goldsmith
Andrea Goldsmith's latest novel is Invented Lives (2019).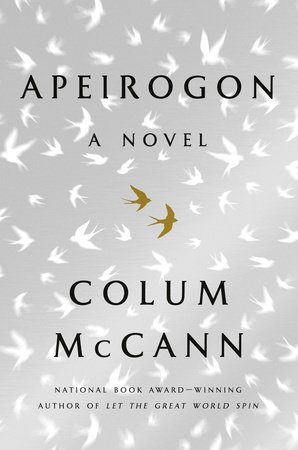 Apeirogon by Colum McCann
The numbers soar, there's no curve in the graphs, coffins stacked high in warehouses, panicked crowds in India, huge menacing cruise ships, crouching people being hosed with disinfectant: the litany of doom drones on. And there's Africa still to come. Even if I restrict my intake of news, the news manages to find me. When my dog and I go for a walk through the deathly quiet streets, rather than the greetings of old we walkers now avoid each other – yes, like the plague.
Jane Austen has come to the rescue as she always does. Plunging into the familiarity of her novels provides a much-needed embrace. I balance Austen with Volker Ullrich's biography of Hitler – have to keep an eye on the tyrants – and Zbigniew Herbert's illuminating poetry. Herbert brings intellectual succour; he's a gift in these troubling times. As is Colum McCann's Apeirogon (2020), a brilliant, humane novel about everything in life that matters.
Chris Wallace-Crabbe
Chris Wallace-Crabbe's most recent book is Rondo (2018).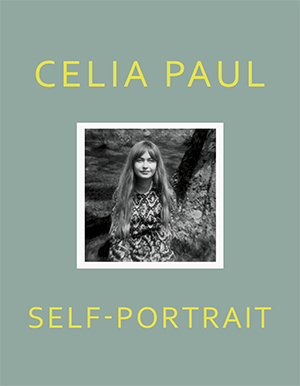 Self-Portrait by Celia Paul
A most diverting book, indeed compelling, is Celia Paul's Self-Portrait (2019). An English artist who paints with pastoral attentiveness, she can also write. Married for some years to Lucian Freud, she portrays another bloke naked, flat on his back. Her most compelling portraits were of her curiously ugly mother, ageing towards death. Paul has told her life with a lucid persuasion. And her mother is quite strange: unforgettable.
Chris Flynn
Chris Flynn's new novel, Mammoth, is reviewed in the May 2020 issue.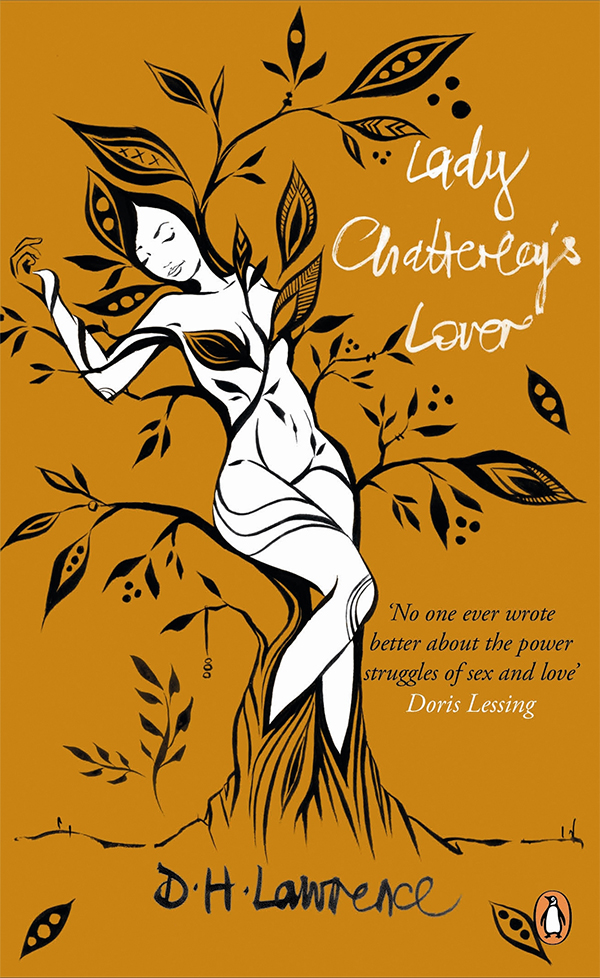 Lady Chatterley's Lover by D.H. Lawrence
When my partner and I moved to Phillip Island – whose lovely Boonwurrung name is Millowl – we joked that we would congratulate each other in the event of a zombie apocalypse. The island is easy to quarantine. Dynamite the bridge, throw up a cordon and hunker down until the plague burns itself out, or the zombies run out of brains to eat.
A year later, it doesn't seem so funny. Fortunately, there are as yet no cases of Covid-19 in the region. I have taken refuge in D.H. Lawrence. The opening passage to the evergreen Lady Chatterley's Lover (1928) is apt: 'The cataclysm has happened, we are among the ruins, we start to build up new little habitats, to have new little hopes. It is rather hard work: there is now no smooth road into the future: but we go round, or scramble over the obstacles. We've got to live, no matter how many skies have fallen.'
Kirsten Tranter
Kirsten Tranter's most recent novel is Hold (2016).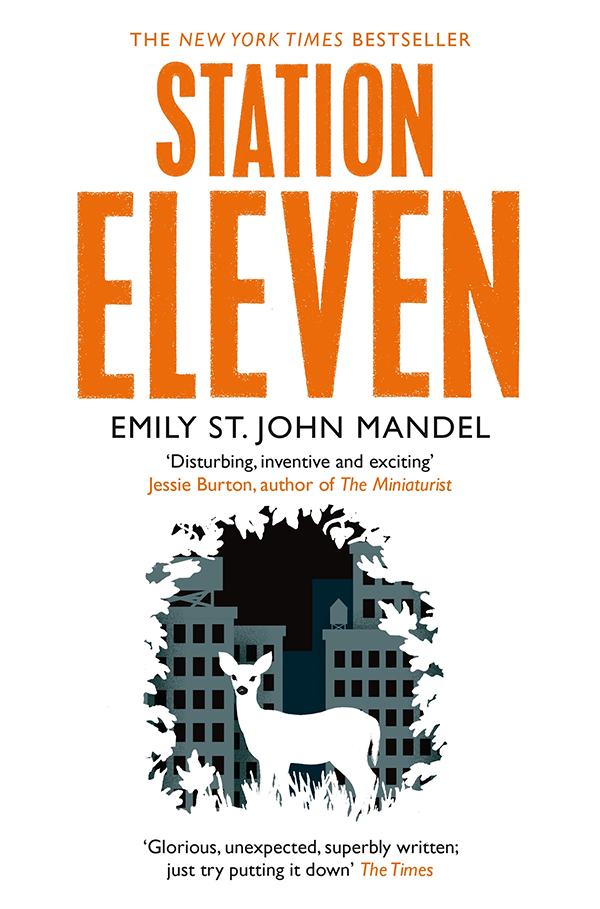 Station Eleven by St John Mandel
Quarantine might seem like the perfect time to embark on a deferred epic literary challenge like Ulysses or Proust, but I find myself quite incapable of the concentration that would require. Time, thought, attention have all been fractured in a way that wrecks the usual refuges of reading and writing. Now more than ever I forgive myself for turning to books for solace, connection, escape.
In our first week of isolation, I reread Emily St John Mandel's Station Eleven (2014) in something like a state of panic, reassuring myself that the deadly virus she describes is so much more deadly than Covid-19, desperately needing her assertion of the value of art in a post-apocalyptic world. The motto painted on the caravan of the travelling group of actors and musicians at the centre of the story encapsulates why we read, why we create, why we explore other worlds in fiction: 'Because survival is insufficient.'
Dennis Altman
Dennis Altman's latest book is Unrequited Love (2019).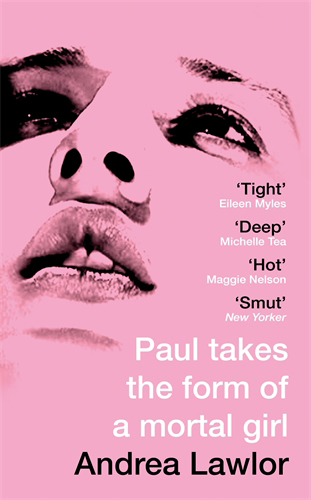 Paul Takes the Form of A Mortal Girl by Andrea Lawlor
The Editor has asked for books that 'solace, beguile, edify, or amuse'. I am cheating by nominating two recent American queer novels that have expanded the idea of trans-fiction, already a rich genre (think Virginia Woolf, Patrick White, Gore Vidal, Brigid Brophy). Andrea Lawlor's Paul Takes the Form of a Mortal Girl (2017) is sexy, witty, and a send-up of queer theory from an insider. Jordy Rosenberg's Confessions of the Fox (2018) retells the story of The Beggar's Opera in an extraordinary voyage into gender confusion and colonial exploitation. It is set during the Great Plague of 1665 in London. And the memoranda of the Minister of Publick Health, and his concern for foreign vessels, seem remarkably apposite right now. But for escapist comfort nothing beats reading – or rereading – E.F. Benson's Mapp and Lucia series (1920–39), which remind us of the glorious triviality of everyday life.
Kim Mahood
Kim Mahood's latest book is Position Doubtful (2016).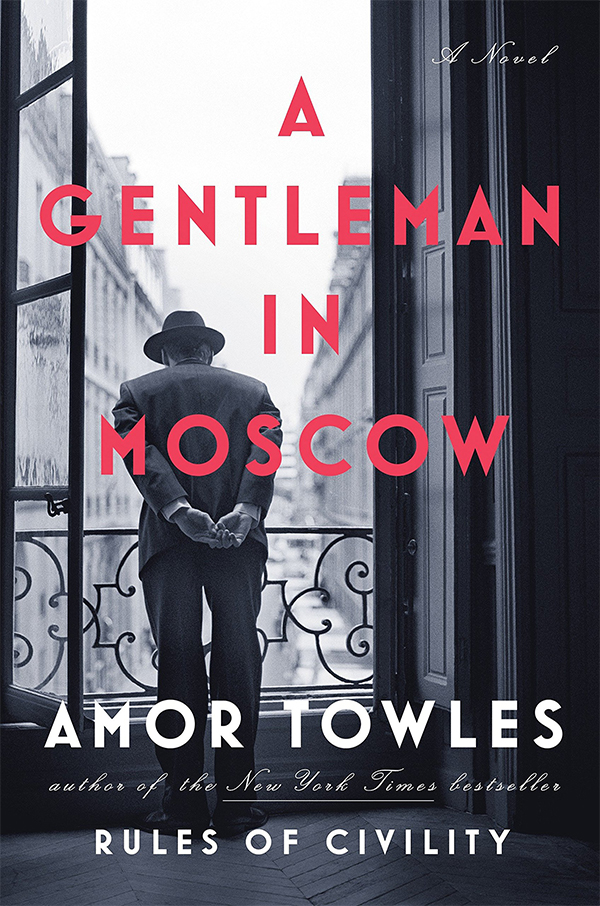 A Gentleman in Moscow by Amor Towles
My pick for a book to read while in lockdown is Amor Towles's A Gentleman in Moscow (2016). In 1922, Count Alexander Rostov, a Russian aristocrat, is placed under house arrest by the KGB. Evicted from the luxury suite of rooms he occupies in the Hotel Metropol, he is relegated to a small attic room in the same building. Over the next thirty years, the count employs wit, intelligence, learning, humour, curiosity, and compassion to stretch the boundaries of his circumscribed world and to create a life rich in human relationships, intellectual adventure, and occasional intrigue. Through the microcosm of the Metropol Hotel and the eyes of the urbane and resourceful count, Towles offers us glimpses of Russian history, the rise and fall of the Soviet Union, and a fabulous tale of the capacity of the individual to turn incarceration into a remarkable kind of freedom.
Alice Nelson
Alice Nelson's latest novel is The Children's House (2018).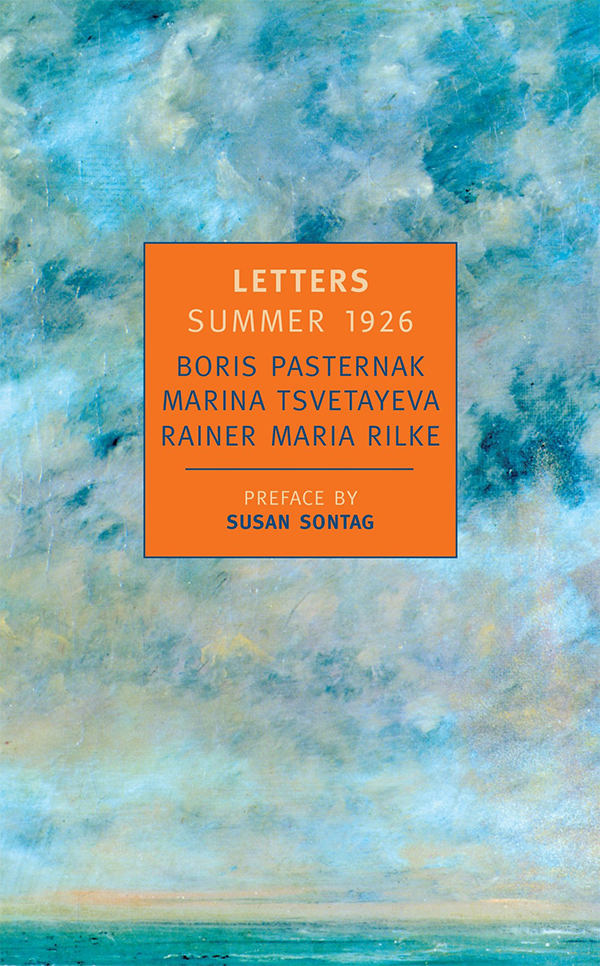 Letters: Summer 1926 by Boris Pasternak, Marina Tsetayeva, and Rainer Maria Rilke
During the summer of 1926, Boris Pasternak, Marina Tsvetayeva, and Rainer Maria Rilke wrote a long series of fervent letters to one another limning every aspect of their lives and work (published as Letters: Summer 1926). To call the collection a correspondence seems to diminish the incandescent beauty and passionate intensity of their communion. These are not mere letters: they are hymns and exaltations, seismographs of the human heart. As they penned their letters, each poet was struggling to navigate a world divided and disfigured. Tsvetayeva was living in desperate exile in France, Pasternak was suffering under the repressive new Bolshevik regime in Moscow, and Rilke was dying in a Swiss sanatorium. Though the shadows were gathering, these letters feel like hope distilled. Their ravishing epistolary dance is a paean to human connection, but also a profound argument for the essential nature of literature and the power of poetry as a flare against the darkness.
Patrick Allington
Patrick Allington's novel Rise & Shine will appear in June.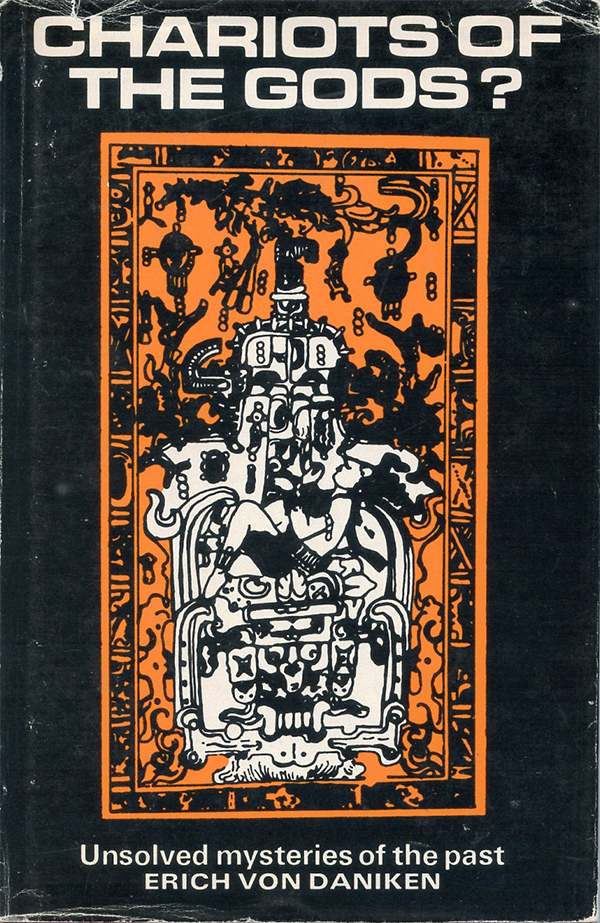 Chariots of the Gods? Unsolved mysteries of the past by Erich von Däniken
For me, strange times call for strange books. For example, dipping in and out of Erich von Däniken's frankly bonkers speculation on the past, Chariots of the Gods? Unsolved mysteries of the past (1968), is amusing me. But I'm drawing particular, if discomfiting, solace from rereading Lisa Jacobson's 2012 verse novel The Sunlit Zone. Set between 2020 and 2051, this dark, tense tale is anchored in a sense of grief and loss, time and ageing. It's also a quite beautiful, subtle, intelligent vision of an imperfect future: cloned whales and damaged fish; 'The news subedited by hackers'; hot pink synthetic lawns. Jacobson squeezes contradictory elements together: the story is trenchant but compassionate. It's not comic but it's frequently funny. Good books come and go too quickly: The Sunlit Zone, for its astute observations of the human spirit and for the audacious way Jacobson works her words, warrants a longer gaze.
Kerryn Goldsworthy

Kerryn Goldsworthy is working on a new edition of her book on Adelaide for NewSouth.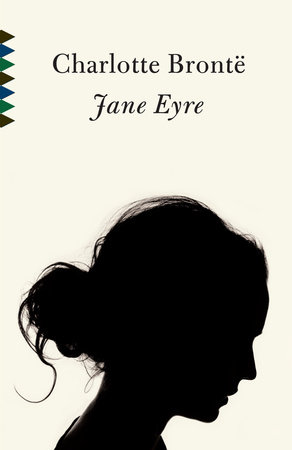 Jane Eyre by Charlotte Brontë
Early on the morning of what we knew would be the last day of my father's life, I stood in front of the bookcase with my car keys in my hand, looking for something I could rely on to get me through my shift of the bedside vigil while he sank deeper into the dark stream. In the overnight bag that I keep packed for last-minute travel or sleepovers or hospital stays, there are battered paperback copies of George Eliot's Middlemarch (1871–72), Dorothy Dunnett's Checkmate (1975), and A.S. Byatt's Possession (1990). But this day I needed something less cerebral, something elemental, something that felt like bedrock. Late that night in his quiet room as we sat with him and waited for the funeral people to come and take him away, my sister looked at my book. 'Jane Eyre! You must have read that a hundred times!'
Michelle de Kretser
Michelle de Kretser's latest novel is The Life to Come (2017).
Since I don't know you, I can't recommend reading that will comfort and sustain you through lockdown. I can't say that I find any reading particularly soothing at present. Nevertheless, I've bought books in the last three weeks, and I encourage you to do the same. By 'books' I mean books by contemporary Australian writers. Like so many other people, writers are doing it tough. I'm okay: most are not. Literature is a small and vulnerable affair in this country. Further down the line, bookshops and publishing programs will take a hit. So please buy Australian books. Whether or not they help you, you'll be helping others scrape through.