Commentary
The Case for Myanmar's Peacock Generation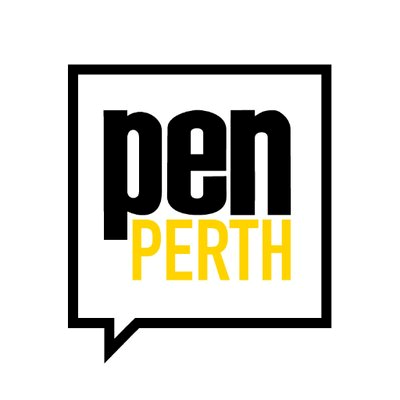 In her acceptance speech for the 2004 Sydney Peace Prize, writer Arundhati Roy suggested that 'there's really no such thing as the "voiceless"'. There are only the deliberately silenced, or the preferably unheard.'[1] Framed around the topic of justice, Roy's lecture invited listeners to think about the mechanisms of power that stifle voices of dissent, those that push against political systems designed to erode fundamental human rights. Roy's statement resonates because it implies that there is an element of choice in how we respond to cases of oppression. It is a choice not just for authorities but for communities and individuals alike.
At its core, PEN Perth seeks to amplify silenced voices. As an affiliate of PEN International, our Perth Centre advocates for writers, artists, and activists who face intimidation, prosecution, or imprisonment for their work in defending freedom of expression. We do this by campaigning for the release of imprisoned writers and promoting public conversation around issues concerning the responsible freedom of expression, press diversity and independence, citizenship surveillance, and information literacy, among others. Lending a spotlight on these writers is important not only because their individual human rights and dignity are at stake, but also because the issues they speak about point to wider abuses of power that suppress free speech and literary self-expression.
Perth has had a flourishing PEN Centre. Its first collective (1984–2002) worked on changes to Australian defamation laws, hosted a regional Asian conference and a World Congress, and advocated for writers in prison. After several years of hiatus, a group of writers recreated a Perth Centre in early 2018. While the underlying principles are unchanged, there has been a significant shift in the range of concerns due to advances in information technology, the ubiquity of the internet, and the advent of social media. This milieu has changed the concept of publishing and raises fresh questions about responsible freedom of speech, misinformation, and privacy. Furthermore, the global trend of far-right populism, the rise of China, and the use of the recent pandemic to expand state power pose concerns around the use of power to silence views contrary to those of governments.
PEN Perth's program has primarily focused on Southeast Asia, where the penchant for authoritarian systems is widespread. This decision is based on our proximity to the region and the fact that the Asia–Pacific features the highest number of writers who have been harassed, tried, imprisoned, or killed with impunity in the 2019 PEN International Case List.[2] As evident in this list, the issues in our region are wide-ranging. China's continuing persecution of the Uyghurs in the Xinjiang Autonomous Region, the persecution of journalists and human rights defenders in Hong Kong, the Philippine government's curtailing of critical media outlets, the use of religiously motivated legislation to prosecute writers in Sri Lanka and Bangladesh, and the suspension of telecommunications services in Myanmar and India offer insight into the issues emblematic of this region.
As part of our campaign, we adopted the following writers:
Peacock Generation (Myanmar) – Six performance artists arrested in 2019 following a Thangyat performance that criticised the Myanmar Armed Forces
Kylie Moore-Gilbert (Iran) – Australian academic from The University of Melbourne sentenced to ten years' imprisonment in Iran for allegedly spying
Chau Van Kham (Vietnam) – Vietnamese-Australian activist arrested in 2019 and sentenced to twelve years' imprisonment for pro-democracy activities
Yang Hengjun (China) – Chinese-Australian writer detained since 2019 on charges of espionage
Gulmira Imin (China) – Uyghur poet sentenced to life imprisonment in 2010 for publishing poetry that criticised the government
PEN Perth launched its 2020–21 program on 15 September 2020, the International Day of Democracy, with the Peacock Generation artists in Myanmar as the focus of our first campaign.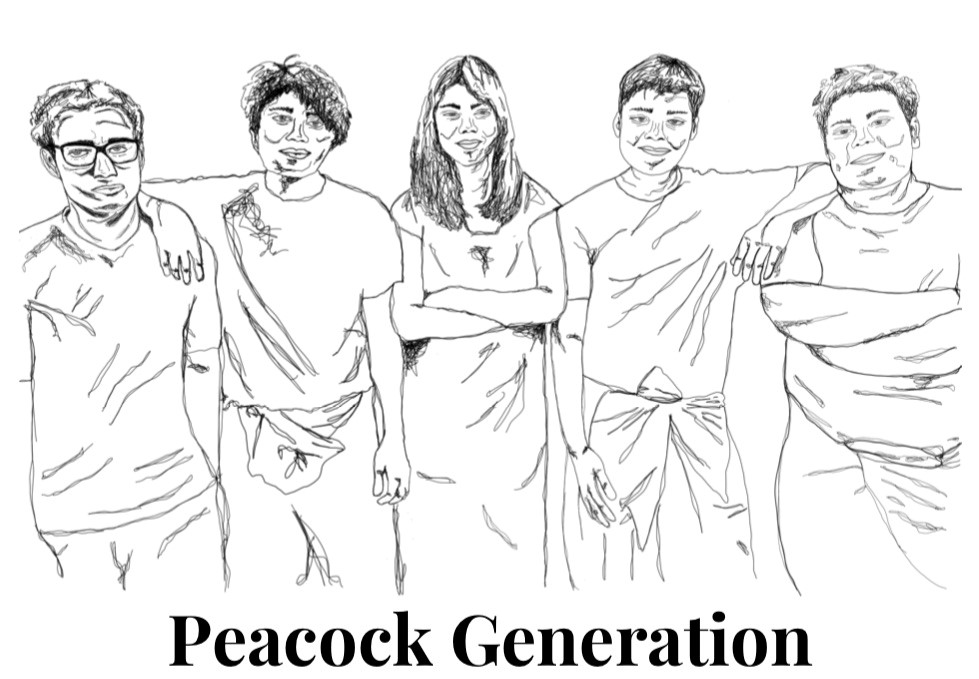 Members of the Peacock Generation (Image source: Karen Escobar)
In May 2019, six members of the Peacock Generation ('Daung Doh Myo Sat') were arrested in Yangon, Myanmar, for performing Thangyat, a Burmese performance art that blends poetic verse with music and comedy. Dressed in miltary uniform, six members – Kay Khine Tun, Zay Yar Lwin, Paing Pyo Min, Paing Ye Thu, Zaw Lin Htut, and Su Yadanar Myint – performed skits that criticised the influence of the Myanmar Armed Forces ('Tatmadaw') on the country's politics. In October 2019, the artists were convicted of violating Section 505(a) of Myanmar's Penal Code, which prohibits the circulation of statements with the intent to cause officers or soldiers in the Myanmar Armed Forces to disregard or fail in their duties.[3] In December 2019, the artists were each sentenced to one year in prison. Four of the members were subsequently handed additional six-month jail terms for 'online defamation' under Section 66(d) of the Telecommunications Law due to performance content they are alleged to have shared on Facebook. While some of the artists have since been released, several members remain in prison.
Satirical in tone, Thangyat provides a forum to express social and political commentary. Public performances were banned by Myanmar's authorities between 1989 and 2013 because of their critique of the government's authoritarian rule. In March 2019, authorities in Yangon imposed a requirement for lyrics to be submitted to a government panel for approval.
With its lively cadences, wit, and acute observation of social themes, Thangyat is an important artform that voices the aspirations of its young artists for a future defined by political, social, and economic self-determination. Its dialogic form – one that features a back-and-forth exchange between lead performer and responding chorus – symbolically underlines the need for a genuine reciprocal dialogue where civilians can engage in public debate without fear of harassment or detention.
PEN Perth urges the Myanmar authorities to release the members of the Peacock Generation who remain imprisoned. We condemn the arbitrary arrest and detention of citizens who peacefully exercise their right to freedom of expression. PEN Perth also voices deep concern about the underlying laws in Myanmar – namely Section 505 of the Penal Code and Section 66(d) of the Telecommunications Law – that are used to silence criticism and debate.
If you would like to engage with the work of PEN Perth, support our campaigns, or participate in our program of events, please connect with us here.
References
[1] Arundhati Roy, 'Arundhati Roy – The 2004 Sydney Peace Prize Lecture', The University of Sydney, 4 November 2004.
[2] PEN International, 'The PEN International Case List 2019'.