Book Talk
PEN Melbourne supports Belarusian PEN and Svetlana Alexievich
'And now there is another unknown person ringing at my door.'

Svetlana Alexievich, Belarus, 9 September 2020
The members of PEN Melbourne know full well what this knock at the door signifies for a writer who has spoken out courageously against a tyrannical government.
PEN Melbourne condemns the arbitrary arrests of members and staff of the Belarus PEN centre for carrying out peaceful protests against the recent presidential election result, following claims that the vote was falsified. Those detained include secretary, poet, and translator Hanna Komar, project manager, poet, and translator Uladzimir Liankievic, and translator Siarzh Miadzvedzeu.
We abhor the arbitrary detainment, ill-treatment, and torture of hundreds of peacefully protesting citizens of Belarus; and the serious attempts to crush the people's freedom of expression and their right to criticise the appalling record of the Lukashenko government on human rights and widespread corruption.
We are deeply concerned that charges have been brought against members of the opposition Coordination Council, including Svetlana Alexievich, Chair of Belarus PEN, world-renowned writer, and Nobel laureate. Ms Alexievich is now the only member of the Council's executive presidium who is not in prison or in exile.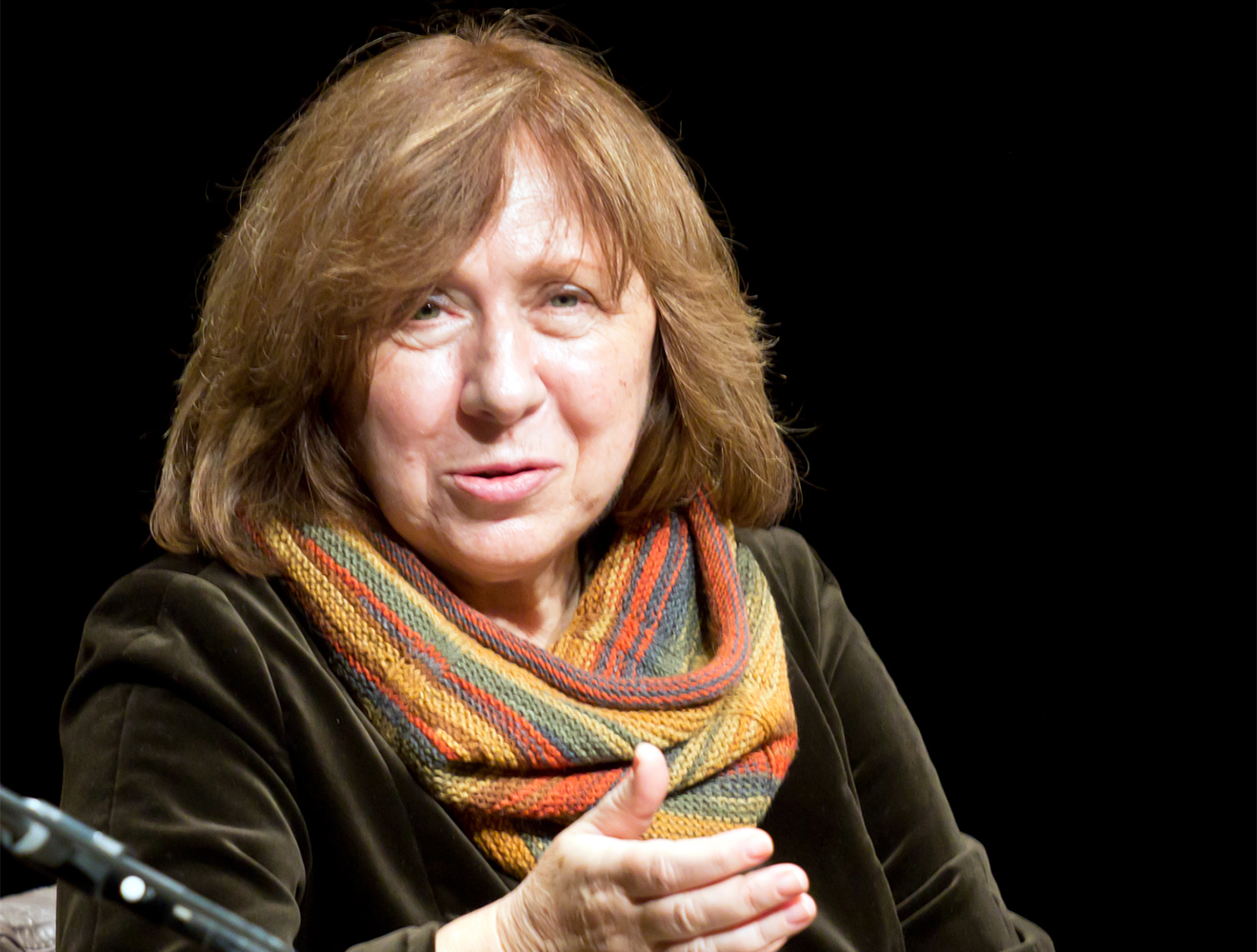 Svetlana Alexievich, a Belarusian investigative journalist, prose writer, and Nobel Laureate in Literature 2015 (Elke Wetzig/Wikimedia Commons)
Members have been charged with undermining national security. However, the Council was created to facilitate a political transition and to ensure a peaceful resolution of the post-election crisis in Belarus. After unidentified men attempted to enter Alexievich's apartment recently, diplomats from several European Union nations gathered there to prevent her detention.
On September 18, the UN Human Rights Council adopted a resolution from the European Union to launch closer monitoring of alleged rights violations in Belarus.
PEN Melbourne urges the authorities to drop all charges against Ms Alexievich and the other Coordination Council members.
Svetlana Alexievich has called on the international community to intervene and to speak out for the Belarusian dissidents: 'We are a small country. I am afraid we cannot make it on our own.'
Hear these words and join the international calls to the Belarusian government to immediately release those citizens unjustly detained against their fundamental human rights and to cease the unjustified harassment of peaceful protesters.