Book Talk
A New Poetry Imprint
Life Before Man
Life Before Man (LBM), the poetry imprint of Gazebo Books, was founded by artist and publisher Phil Day in 2020. To date, seven books have been published, including works by Subhash Jaireth, Cassandra Atherton, Anthony Lawrence, Gary Catalano, and Alex Selenitsch. Forthcoming is a substantial international anthology of prose poetry, titled Alcatraz.
The books in the series strive for a recognisable, uniform look. Front and back covers feature paintings by Phil Day, and forgo the standard typographic author and title details – these appear on the spines only. Internally, an emphasis has been given to clean design and generous allocation of space, allowing the poems to breathe.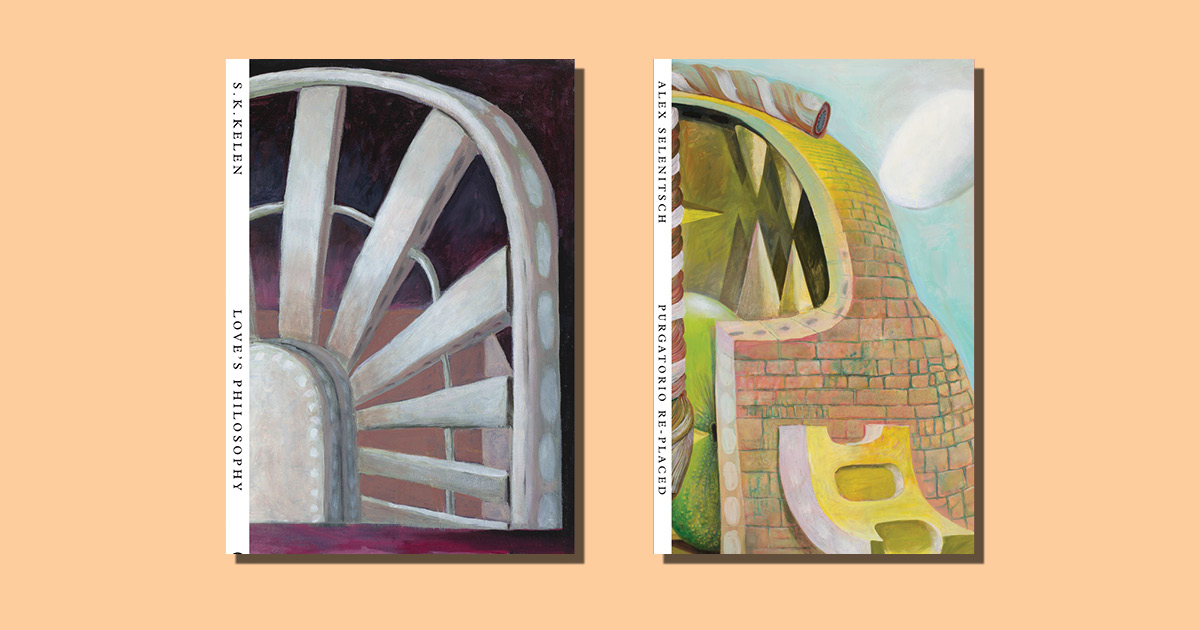 S.K. Kelen's 'Love's Philosophy' and Alex Selenitsch's 'Purgatorio Replaced', both published by Life Before Man
Day has a long association with both trade publishing and handmade artist books. He originally trained under book artist Petr Herel at the Graphic Investigation Workshop, Canberra School of Art, during the 1990s, and subsequently co-founded the Finlay Press (named after letterpress printer Peter Finlay), which issued more than twenty limited edition letterpress books between 1997 and 2009. The Press later morphed into trade publisher Finlay Lloyd, co-run by Day and Julian Davies, which became known for its strikingly designed books. In 2010, Day founded Mountains Brown Press, producing more than a dozen artist books that displayed a 'back to basics' approach to book-making.
LBM's most recent initiative, the Red Letter series, in part returns Day to the bespoke publishing of his Finlay Press days. The Red-Letter series consists of poetry chapbooks featuring new work by significant Australian poets. Each title, while commercially printed, has been issued in a strictly limited edition of twenty-five numbered and signed copies, featuring original woodcut wrappers printed on Japanese paper, created especially for the series by Day.
The first four titles in the series, issued in December 2021, comprise Laurie Duggan's The Earlwood Journal (The Fire Season), Jordie Albiston's Book: 15-Line Sonnets, Ken Bolton's Three of Them, and Jill Jones's My Workshop of Filthy Creation. In the pipeline are four further chapbooks featuring new work by Judith Beveridge, Anthony Lawrence, Judith Bishop, and Lindsay Tuggle.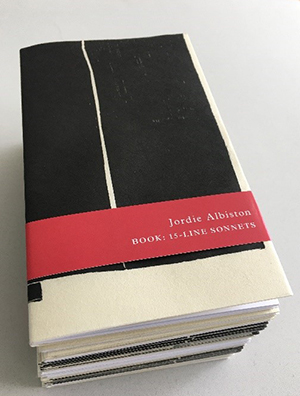 Red Letter series published by Life Before Man (photograph courtesy of Des Cowley)
The Red Letter series takes its inspiration from European presses such as Fata Morgana, and strives to create a tactile reading experience that emphasises the poetry chapbook as a distinctive publishing form.