Literary Studies
Evelyn Juers
Sunday, 26 February 2012
This is how Claire Tomalin closes her Dickens biography: 'He left a trail like a meteor, and everyone finds their own version of Charles Dickens', followed by a long list of types. I consider Dickens the surrealist, or thesentimentalist, but then I pick Dickens the tireless walker. And I concede, with Tomalin, that regarding h ...
Colin Nettelbeck
Wednesday, 22 February 2012
Gems and oddities from Simone de Beauvoir
Colin Nettelbeck
'The Useless Mouths' and Other Literary Writings
by Simone de Beauvoir (edited by Margaret A. Simons and Marybeth Timmermann)
University of Illinois Press (Footprint Books), $69 hb, 408 pp, 9780252036347
Chris Wallace-Crabbe
Wednesday, 22 February 2012
Shadowland
Chris Wallace-Crabbe
Who is Ozymandias? And Other Puzzles in Poetry
by John Fuller
Random House, $36.95 hb, 256 pp, 9780701184575
Those who write about poetry these days don't go in much for lightness. More often their solemnity spring ...
Melinda Harvey
Friday, 20 January 2012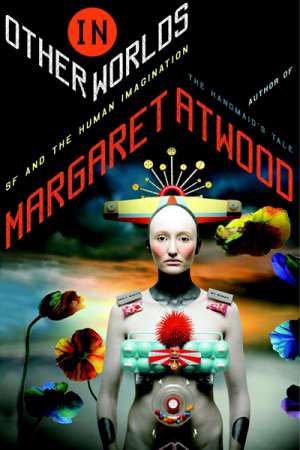 As contemporary author fan bases go, Margaret Atwood's must be among the broadest. She is read at crèches, on university campuses, and in nursing homes. Feminists, birders, and would-be writers jostle to see her perform at literary festivals. Yet despite an Arthur C. Clarke Award and, in her own words ...
...
(read more)
Chris Flynn
Monday, 26 September 2011
British author Glen Duncan released his eighth novel this year, the title of which, The Last Werewolf, is fairly self-explanatory. Although a much more philosophical (and entertaining) read than one might imagine in our current supernaturally-dominated 'box-office' novel landscape, Duncan's book was a marked departure from an author better known for h ...
R.S. White
Tuesday, 23 August 2011
Literary critics used to adopt a persona claiming disinterested separation from the text being analysed. Critical theory, in particular post-colonial and gender studies, eroded this stance, showing that criticism is always self-interested, concealing or inadvertently revealing tacit assumptions stemming from the critic's biography, class, gender, and political per ...
Felicity Plunkett
Wednesday, 08 June 2011
The dummy's arm
Felicity Plunkett
My Blood's Country: In the Footsteps of Judith Wright
by Fiona Capp
Allen & Unwin, $27.99 pb, 217 pp, 9781741754872
Late in My Blood's Country, Fiona Capp describes a dream that Meredith McKinney ...
Shirley Walker
Wednesday, 04 May 2011
Susan Sheridan's Nine Lives, a 'group biography', analyses the life stories and literary achievements of nine Australian women writers. The purpose, according to Sheridan, is not only to rediscover the life story of each, but also, by exploring their publishing and aesthetic context, to create a 'fresh configuration' of our literary history.
...
R.S. White
Wednesday, 04 May 2011
One of Angelina Jolie's first starring roles was as Shakespeare's Juliet in Love Is All There Is (1996). Or rather, she plays Gina Malacici, a Bronx schoolgirl fiercely protected from life by her wealthy, restaurant-owning Italian parents, recruited to play Juliet in the school play when the leading actress injures herself falling off the balcony. Faced ...
Joseph Wiesenfarth
Thursday, 21 April 2011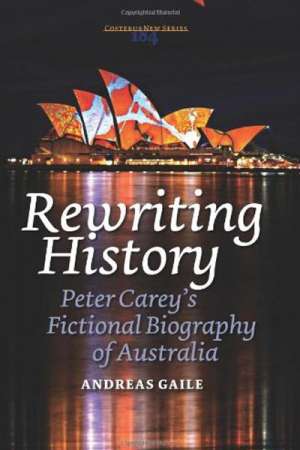 Andreas Gaile presents his Rewriting History as Peter Carey's biography of Australia. Before he gives us the facts of that biography, however, he suggests why Carey cannot write a biography of Australia: 'there is no "real" Australia waiting to be uncovered. A national identity is an invention ...
...
(read more)