The Details: On love, death and reading by Tegan Bennett Daylight
Simon & Schuster, $26.99 pb, 208 pp
The Details: On love, death and reading
by Tegan Bennett Daylight
When William Blake wrote of seeing 'a World in a Grain of Sand', he meant the details: their ability to evoke entire universes. So did Aldous Huxley when, experimenting with mescaline, he discovered 'the miracle … of naked existence' in a vase of flowers. More recently, Jenny Odell's bestseller How To Do Nothing: Resisting the attention economy (2019) made a case for rejecting productivity in favour of active attention to the world around us.
Tegan Bennett Daylight's The Details: On love, death and reading follows in this tradition, with a focus on reading and how it has enhanced the author's perceptions and interpretations of life's events. While The Details is her first essay collection, Daylight is an experienced critic and essayist, as well as the author of several volumes of fiction. Daylight is also a teacher, a role that she confidently inhabits in conjunction with other identities: daughter, mother, friend, writer, and, above all, reader.
Early on, we are introduced to Daylight as reader, learning about her mother's habit of sharing books as a cure for childhood boredom and as a form of intergenerational communication. Daylight's mother, Deborah, is a lofty presence throughout The Details. It is Deborah who introduces the author, as a teenager, to the works of Helen Garner (a writer with whom Daylight finds herself in 'lifelong conversation'). The essay dealing with Deborah's death, 'Details II', is a standout of the collection.
Continue reading for only $2.50 per week. Subscribe and gain full access to Australian Book Review. Already a subscriber? Sign in. If you need assistance, feel free to contact us.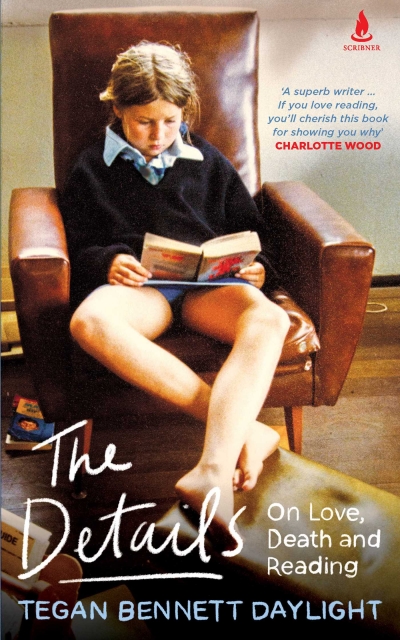 The Details: On love, death and reading
by Tegan Bennett Daylight
Simon & Schuster, $26.99 pb, 208 pp