Critic of the Month
Critic of the Month
An interview with Paul Giles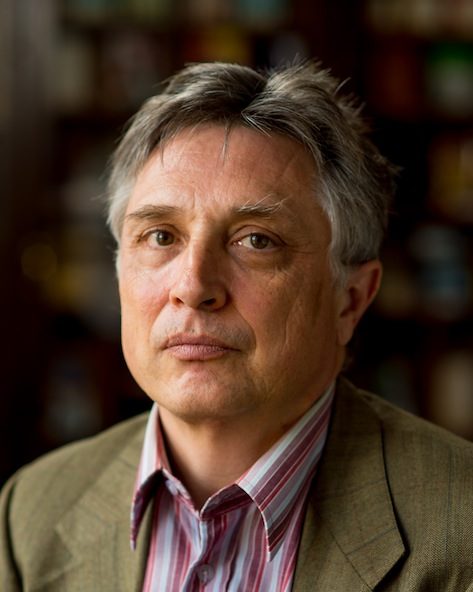 Paul Giles is Challis Professor of English at the University of Sydney. His most recent book is Backgazing: Reverse time in modernist culture (Oxford University Press, 2019). A sequel, The Planetary Clock: Antipodean time and spherical postmodern fictions, will be published by OUP in February 2021. He first wrote for ABR in 2015.
---
What makes a fine critic?
Besides a capacity to write well, critics need to be well-informed. I sometimes get exasperated by reviewers without sufficient expertise in the topics they are considering. On the other hand, academic pedantry can also be off-putting, particularly when couched in a clunky style. In general, I've found the most memorable pieces to be those which say something about the reviewer as well as the author under review, like portraits which work through a kind of double vision, offering insights into the painter as well as the sitter. There was a very good essay on Les Murray by J.M. Coetzee in the New York Review of Books a few years ago which had this double-edged quality.
Which critics most impress you?
Most of the time I read academic criticism rather than literary journalism, but I admire critics who can move easily between these different genres. Edward Said was always adept at this, and Stefan Collini, who writes frequently for the London Review of Books, is equally fluent and versatile. Michiko Kakutani stepped down recently as chief book critic of The New York Times. I always found her fiction reviews perceptive.
Do you accept most books on offer, or do you prefer to be selective?
I'm selective with academic journals and sometimes suggest instead junior scholars working in a particular area. But for a general readership, there is something to be said for addressing issues not directly in your own specialist field. Angela Carter wrote a fine series of reviews for New Society some years ago, which were of more interest because she was not a trained sociologist and was approaching this material from a more oblique perspective.
Do reviewers receive enough feedback from editors and/or readers?
Editors want reviewers to be fair to the author but also to write responses of broad interest to their readership. There can sometimes be a conflict between making a review informative and making it attractive to a wider audience. I think it's important that reviewers recognise their contribution is merely the start of a conversation, not the final word, so if a review generates further disagreement and debate, that is all to the good.
What do you think of negative reviews?
Negative reviews can be funny and therefore dangerously enticing. Frank Kermode wrote memorably of Aldous Huxley in 1962: 'Reviewers ought to watch their superlatives, but Island, it is reasonable to say, must be one of the worst novels ever written.' In general, however, I prefer to follow Cervantes's maxim: 'There is no book so bad that it does not have something good in it'. You occasionally see vituperative reviews in academic journals, often based on personal antipathies, and I think these tend to be counterproductive for all concerned.
How do you feel about reviewing people you know?
Since the literary and cultural world is relatively small, particularly in Australia, it's quite likely you might be acquainted with an author, at least by name. But I tend to avoid reviewing people I know well, for both personal and professional reasons. I was recently asked by the editor of a US journal to review a book of essays by a prominent American academic critic on the grounds that he thought someone from Australia would offer a more disinterested perspective, but as it turns out the author in question has been a close friend for some thirty years, so I declined the assignment.
What's a critic's primary responsibility?
I think a critic's primary responsibility is, to quote the title of a Handel oratorio, 'the triumph of time and truth'. Obviously, it's important to execute reviews in a manner that accommodates immediate interests of editors and readers. But everything in digital form has a long afterlife these days, and it's useful to imagine how a piece might appear to someone looking back in fifty years. Many of the 'Critical Heritage' volumes include early reviews of now-famous writers such as Jane Austen or Emily Brontë, and it's instructive as well as sometimes amusing to see how they were read (or misread) in their own time. Reviewers should always be aware of potentially distant as well as proximate readerships and frame their critical appraisals accordingly.