Art
The Update - December 20, 2018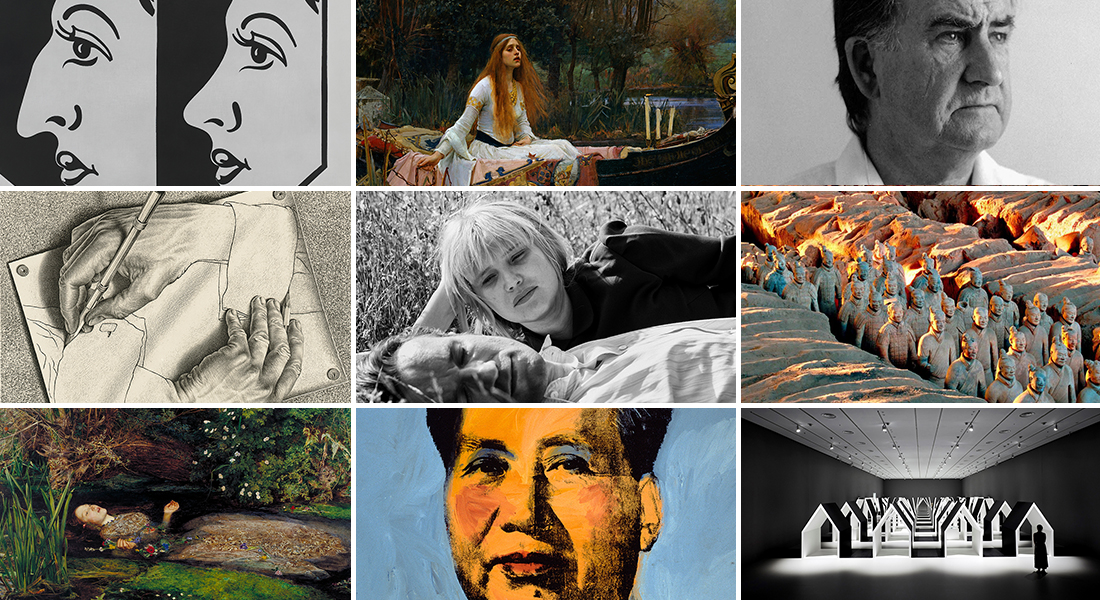 Recent ABR Arts reviews:
• Cold War ★★★★1/2
• Love and Desire: Pre-Raphaelite Masterpieces from the Tate (National Gallery of Australia)
• Escher X nendo | Between Two Worlds (National Gallery of Victoria)
• Andy Warhol — From A to B and Back Again (Whitney Museum of American Art)
Giveaways
• Ten double passes to Cold War, directed by Paweł Pawlikowski (in cinemas December 26).
• Ten double passes to Colette, directed by Wash Westmoreland (in cinemas December 20).
See below on how to win the free tickets.
Coming up in ABR Arts?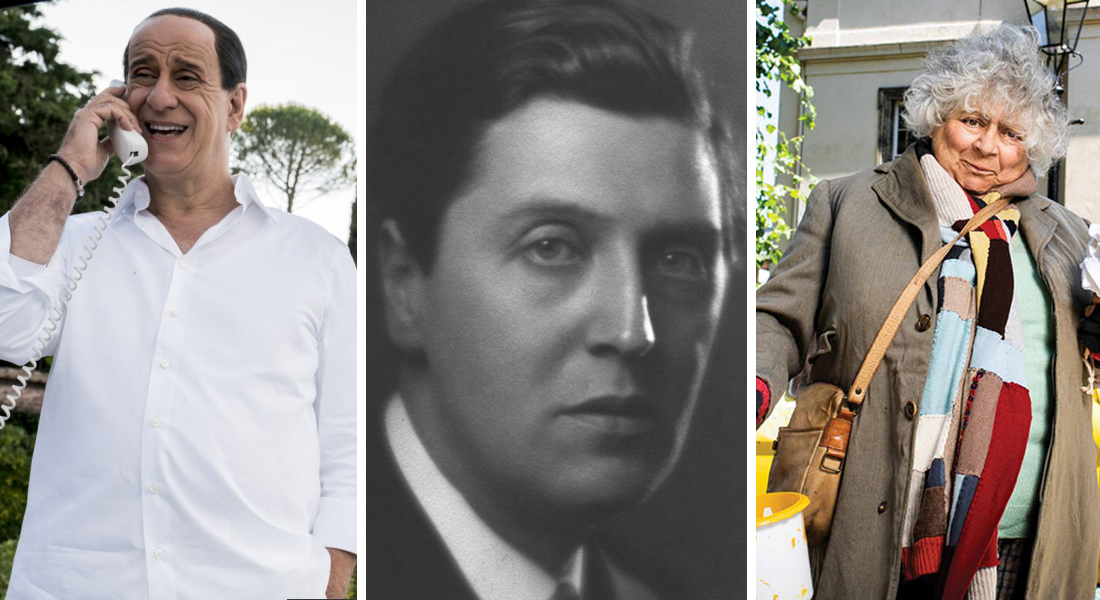 There's plenty of quality ahead in ABR Arts.
• Anwen Crawford reviews Loro, directed by Paolo Sorrentino.
• Michael Halliwell reviews Wozzeck, performed by Opera Australia.
• Fiona Gruber reviews The Lady in the Van, performed by Melbourne Theatre Company.
---
Trifonov plays Chopin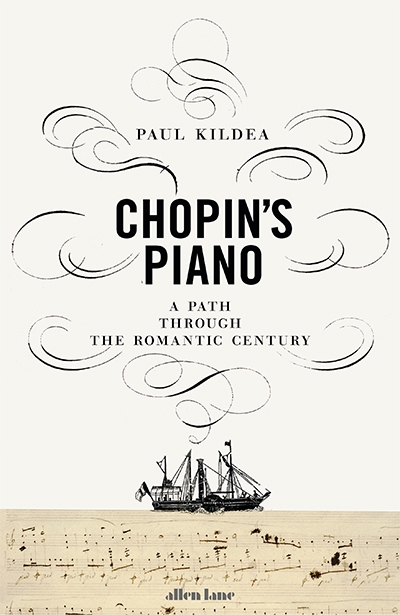 Chopin's Piano: A journey through Romanticism by Paul KildeaAustralian writer–musician Paul Kildea's book Chopin's Piano: A journey through Romanticism (2018) traces the history of Frédéric Chopin's 24 Preludes through the instruments on which they were played. (John Allison reviewed it in our September issue.)
Sovereign Films has now acquired rights to Chopin's Piano. Young Russian virtuoso Daniel Trifonov will perform Chopin's inimitable works on the same pianos he played on during his British tour of 1848.
Producer Donald Rosenfeld commented: 'Other Chopin films have played his music on contemporary pianos, which sound different. Like all my movies, we're trying to recreate history and bring you back in time.'
Sydney Theatre Awards
Nominations for the 2018 Sydney Theatre Awards have been announced. Nomination in the thirty-categories were spread across forty-nine productions, all of which were seen on Sydney stages during 2018. Leading the way is the two-part The Harp in the South, produced by the Sydney Theatre Company. It has eleven nominations.
Other popular productions include Cry-Baby from LPD and Hayes Theatre Co and STC's The Resistible Rise of Arturo Ui, both of which have nine nominations. The STC continues to dominate nominations. All four nominees for Best Mainstage Production were mounted by STC. Kip Williams, its artistic director, is nominated twice for Best Direction (The Harp and Arturo Ui).
The Sydney Theatre Awards will be presented at the Seymour Centre on 21 January 2019.
China's Terracotta Army coming to Melbourne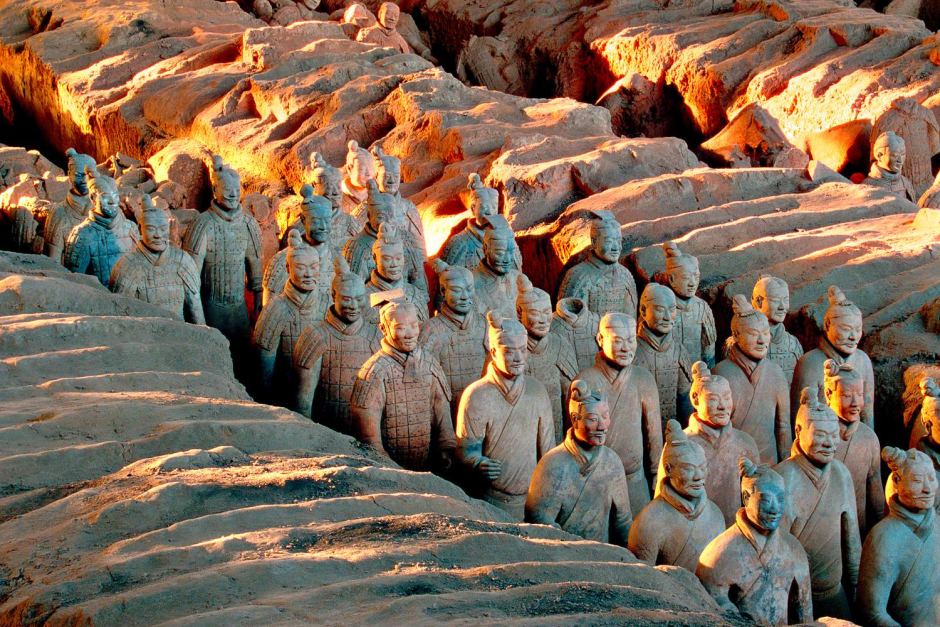 The Terracotta Army in Shaanxi, China, guarding the tomb of Qin Shi Huang
The National Gallery of Victoria have revealed that a number of China's renowned terracotta warriors are coming to Australia in 2019. Terracotta Warriors: Gaurdians of Immortality will be part of the NGV's Winter Masterpieces series, and will feature many aspects of the expansive terracotta army that surrounds the tomb of Qin Shi Huang, the first Emperor of China, buried with him in Shaanxi around 210–9 BCE. Besides the eight life-sized warriors making the journey to Australian shores, the exhibition will also feature two horses, two chariots, and more than 150 complementary works of art and design. For more information, visit the NGV's website.
Judith Rodriguez (1936–2018)
The literary community was saddened by the recent death of Judith Rodriguez, aged eighty-two. Her contribution was extensive, primarily as a poet, of course, but also as a teacher, activist, publisher, and print-marker. She had a long association with PEN internationally. She taught at La Trobe University from 1969 to 1985 and at Deakin from 1998 to 2003.
The PEN International Women Writers' Committee put it well: 'Judith was a fierce campaigner for social justice, a lover of the written word, an inspiring poet, and a true internationalist who has lived a life of commitment and service both within and beyond many borders.'
David Malouf, a lifelong friend, launched Judith's fifteenth collection, The Feather Boy and Other Poems (Puncher and Wattmann), a week before her death on November 22. Our review will follow.
Judith was a frequent contributor to this magazine, commencing in July 1978 (our second issue). She last wrote for us in 2010.
Gerald Murnane wins Prime Minister's Literary Award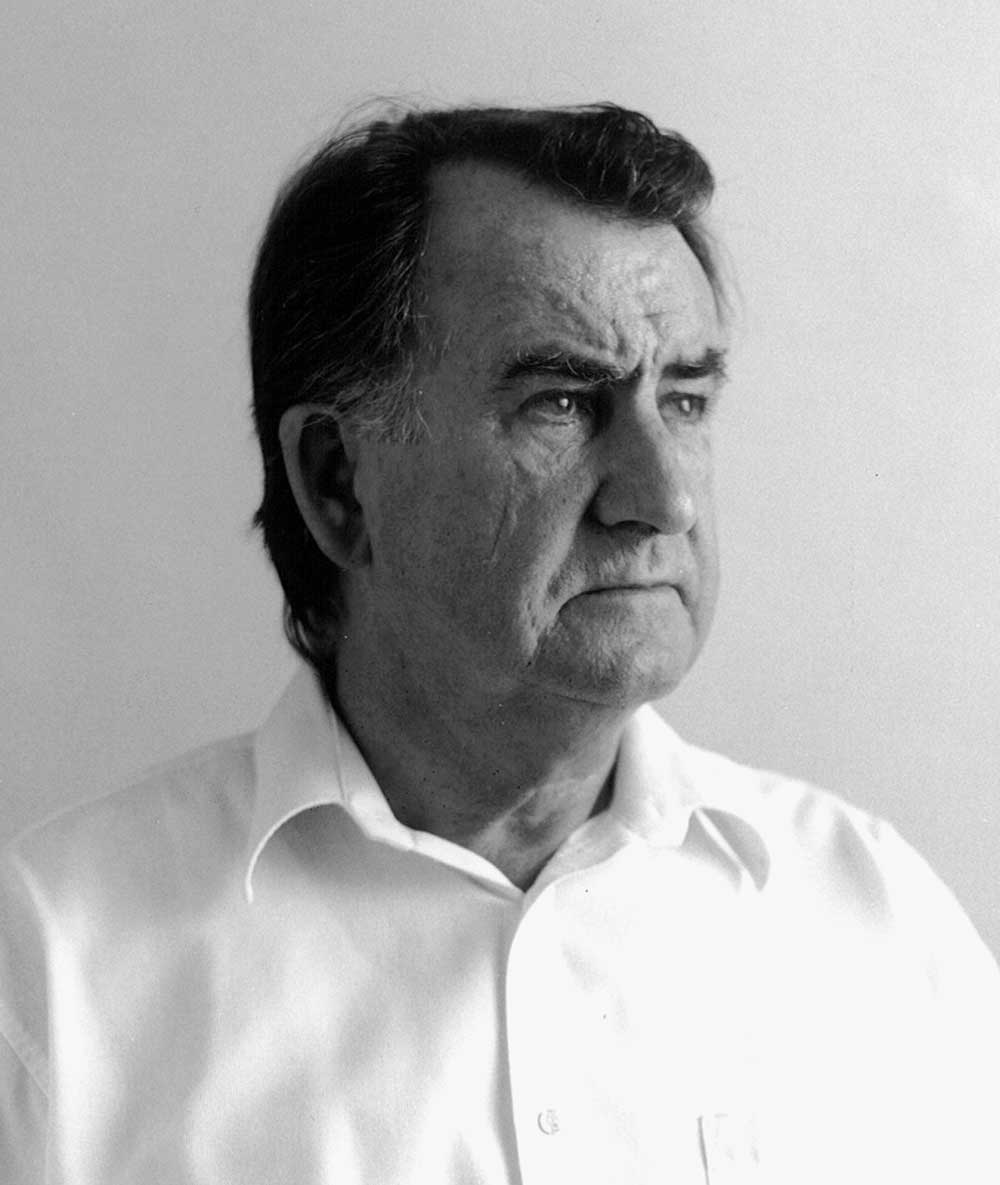 Gerald Murnane (photograph by Ian Hill)
Gerald Murnane has won the 2018 Prime Minister's Literary Award for fiction for his novel Border Districts. Murnane – who receives $80,000 – was chosen as victor from a formidable shortlist, including Michelle de Kretser, Peter Carey, Richard Flanagan, and Kim Scott. Murnane, approaching eighty, wasn't present to collect his award at the PMLA ceremony, befitting of his reclusive reputation (he rarely leaves Goroke, in western Victoria).
Victorian Premier's Literary Awards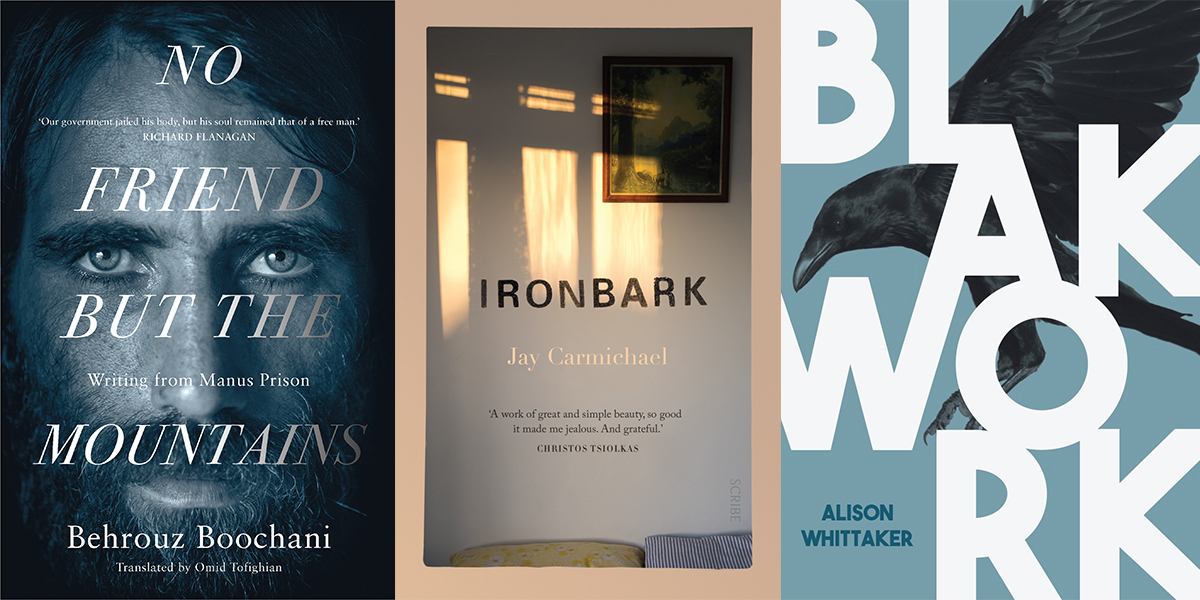 No Friend But the Mountains by Behrouz Boochani, Ironbark by Jay Carmichael, and Blakwork by Alison Whittaker
The shortlist has been announced for the 2019 Victorian Premier's Literary Awards. A strong contender in the non-fiction category must be Kurdish journalist Behrouz Boochani's No Friend But the Mountains, a confronting account of his ongoing detention on Manus Island since 2013, laboriously typed out in SMS messages in Farsi and translated by Omid Tofighian. The fiction category features a number of precocious débuts, including Jay Carmichael's Ironbark, Robbie Arnott's Flames, and Moreno Giovannoni's The Fireflies of Autumn. In a year of prodigious Indigenous writing, the Indigenous Writing category also sees shortlisted Melissa Lucashenko's lucashenko, Tony Birch's Common People, Alison Whittaker's Blakwork, and Kim Scott's Taboo. The winner of each category will be announced 31 January 2019, each receiving $25,000.
---
Giveaways!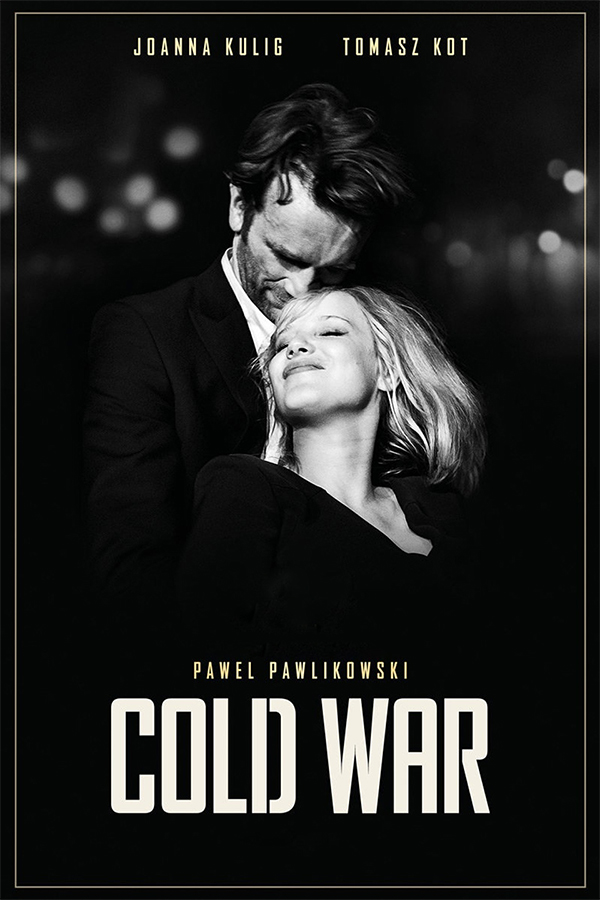 Cold War
Thanks to Palace Films, ten new or renewing ABR subscribers will win a double pass to Paweł Pawlikowski's Cold War (in cinemas from 26 December).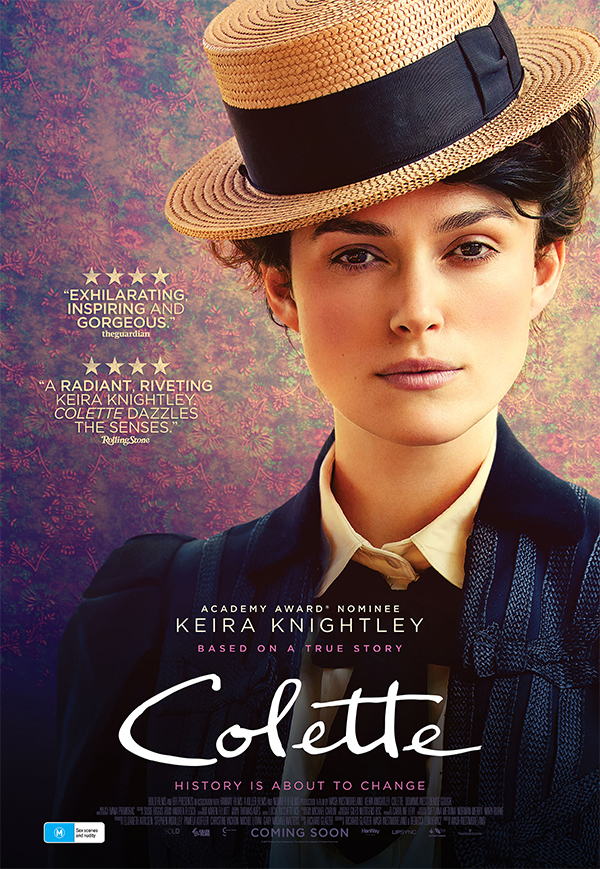 Colette
And thanks to Transmission Films, another ten new or renewing ABR subscribers also will win a double pass to Wash Westmoreland's Colette, (in cinemas 20 December).
How to enter: To be in the running please email Grace Chang at This email address is being protected from spambots. You need JavaScript enabled to view it. with your full name and contact details. Preference is given to subscribers who have not received a giveaway in recent months. To be eligible for these giveaways, you must be a current or new paid subscriber to the print edition of ABR or to ABR Online.