Art
The Update - October 9, 2018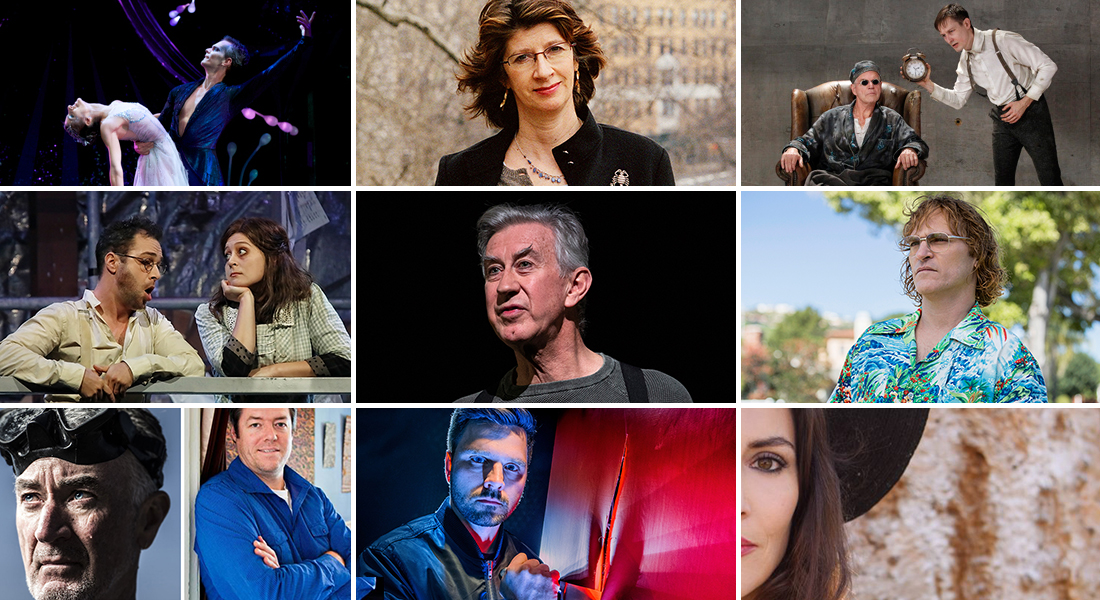 Recent ABR Arts reviews:
Watt (Melbourne International Arts Festival) ★★★★1/2
Metamorphosis (Opera Australia) ★★★★
Don't Worry, He Won't Get Far on Foot ★★★1/2
Encore! A Midsummer Night's Dream (Queensland Ballet) ★★★1/2
Encore! Muriel's Wedding: The Musical (Sydney Theatre Company/Global Creatures) ★★★★★
Encore! Endgame (Melbourne Theatre Company)
Coming Up in ABR Arts?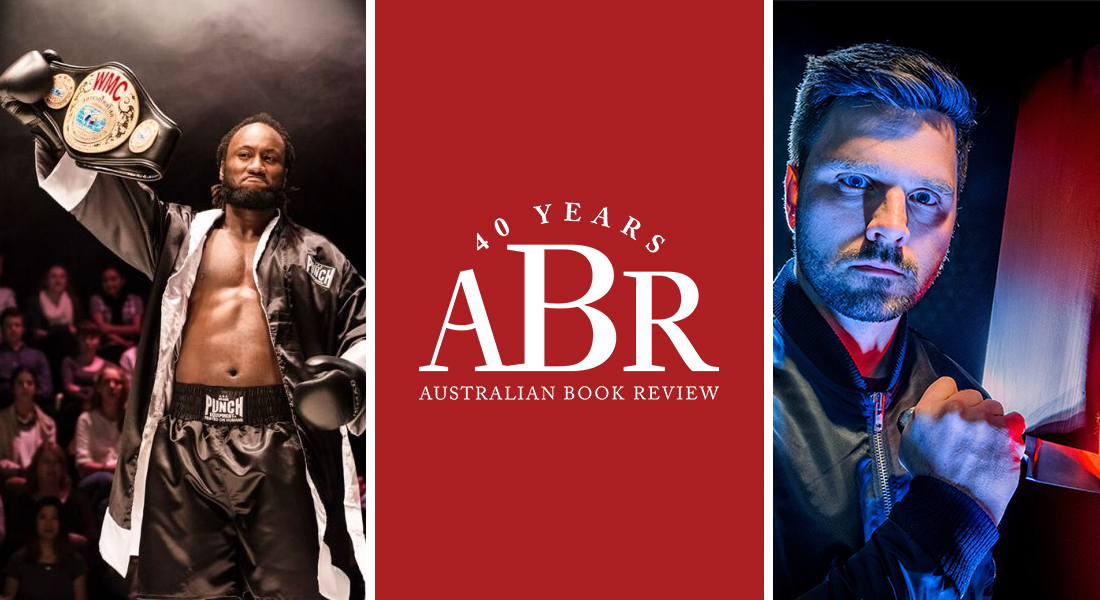 Upcoming in ABR Arts: Fiona Spitzkowsky on Prize Fighter, the Arts Highlights of the Year, and Ian Dickson on Degenerate Art.

There's plenty of quality ahead in ABR Arts. Fiona Spitzkowsky is attending Prize Fighter, a combination of boxing and theatre at the Northcote Town Hall, we ask our ABR writers to discuss their favourite pieces of art in the Arts Highlights of the Year, and Ian Dickson is attending Degenerate Art, a new play by Australian actor, director, and playwright Toby Schmitz.
British Film Festival 2018
The several annual national film festivals exclusively presented by Palace Cinemas have transformed Australians' access to and, in some cases, awareness of world cinema beyond Hollywood. The current Italian Film Festival boasts some fine new releases from the home of Fellini, Pasolini, and Bertolucci. ABR Arts admired Paolo Sorrentino's romp about the egregious Silvio Berlusconi. Loro is more extravagant than anything Federico Fellini ever staged. Is Toni Servillo (Berlusconi) the greatest actor alive?
Next up is the sixth British Film Festival, which runs from October 23 to November 14 in five states (excluding Tasmania) and the ACT.
Highlights this year are many: Emma Thompson as the Judge in Richard Eyre's adaptation of Ian McEwan's recent novel, The Children Act; Keira Knightley as Colette in the biopic of the same name; Steve Coogan and John C. Reilly as Laurel and Hardy in the much-anticipated Stan and Ollie; Gemma Arterton and Elizabeth Debicki as Vita Sackville-West and Virginia Woolf in Vita and Virginia; and perennial favourite Judi Dench in Red Joan. There is also a Swinging Sixties retrospective, with classics such as Georgy Girl, Alfie, and To Sir, With Love. We liked the media preview of David Batty's My Generation, in which Michael Caine revisits the 1960s with a little help from friends like Paul McCartney, Mary Quant and the great Marianne Faithfull, who has some of the best lines in this sprightly documentary.
Our friends at Palace Cinemas have given us ten double passes for new and renewing subscribers. Be quick!
Hazel Rowley Literary Fellowship 2019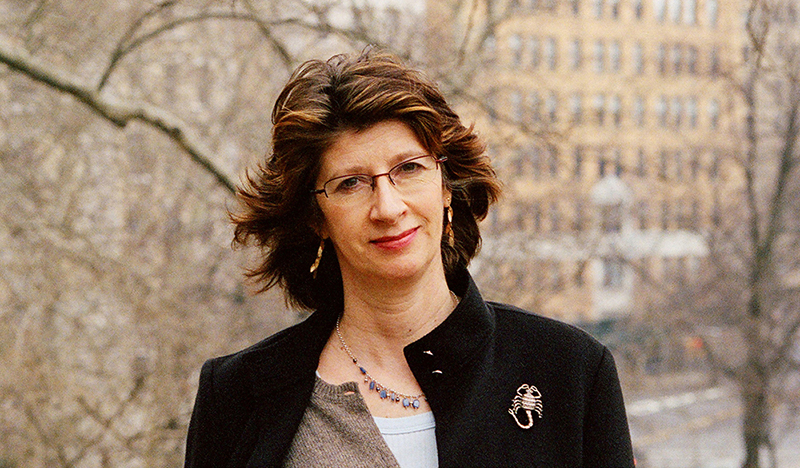 Hazel Rowley (photo by the Hazel Rowley Fellowship)
The 2019 Hazel Rowley Literary Fellowship, worth $15,000, supports Australian writers working on biography projects, or those working on an aspect of social or cultural history. This year, the judges are Jenny Hocking, Jeff Sparrow, Lyn Buchanan, and Della Rowley. The award is named after the late Hazel Rowley, an award-winning biographer whose subjects included Christina Stead (1993), Richard Wright (2001), Simone de Beauvoir and Jean-Paul Sartre in Tête-à-Tête (2005), and the Roosevelts in Franklin and Eleanor (2010).
For information about the Fellowship, visit the Hazel Rowley website. Applications close on 16 November 2018. To apply, visit Writers Victoria website.
Bruce Beresford directs Otello
During his fecund professional career, Gioachino Rossini produced thirty-nine operas. Guillaume Tell, which had its première in 1829, was the last of them. Yet Rossini (Monsieur Crescendo as they dubbed him Paris) lived until 1868.
To commemorate the 150th anniversary of Rossini's death, Melbourne Opera will present an earlier opera, Otello (1816), which has never been produced in Australia. Award-winning film director Bruce Beresford will direct this performance. The cast includes Stephen Smith and Elena Xanthoudakis. The former sings with Opera Australia; Xanthoudakis was a memorable Mary Stuart and Anne Boleyn in Melbourne Opera's productions of those two Donizetti operas. There are four performances, from October 17 to 27.
ABR is delighted to offer three double passes to the opening night of Otello. For information on how to enter the draw for the tickets, see the Giveaways section below.
The Dressmaker: A Musical Adaptation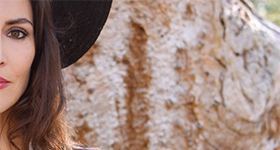 A promotional image for The Dressmaker—A Musical Adaptation (photo by Monash University)
The Dressmaker: A Musical Adaptation, produced by Monash performing arts students alongside professional artists, will have its première at the newly reopened Alexander Theatre at Monash University. The musical is part of Monash University's Jeanne Pratt Musical Theatre Artists in Residence program, which promotes the development of uniquely Australian musical theatre by connecting students and professional theatremakers.
Based on Rosalie Ham's début novel, The Dressmaker, the musical is directed by Suzanne Chaundy, whose company credits include Opera Australia, West Australian Opera, the Victorian State Opera, and Melbourne Opera. The musical is written by James Millar and composed by Peter Rutherford, who was musical director for Matilda, the critically acclaimed production with music and lyrics written by Tim Minchin.
The Dressmaker: A Musical Adaptation is being performed 19–25 October at Alexander Theatre, Monash University. For more information, visit the Monash University website.
ABR is delighted to be able to five double passes to the opening night of The Dressmaker: A Musical Adaptation. For information on how to enter the draw for the tickets, see the information below.
Calibre Winners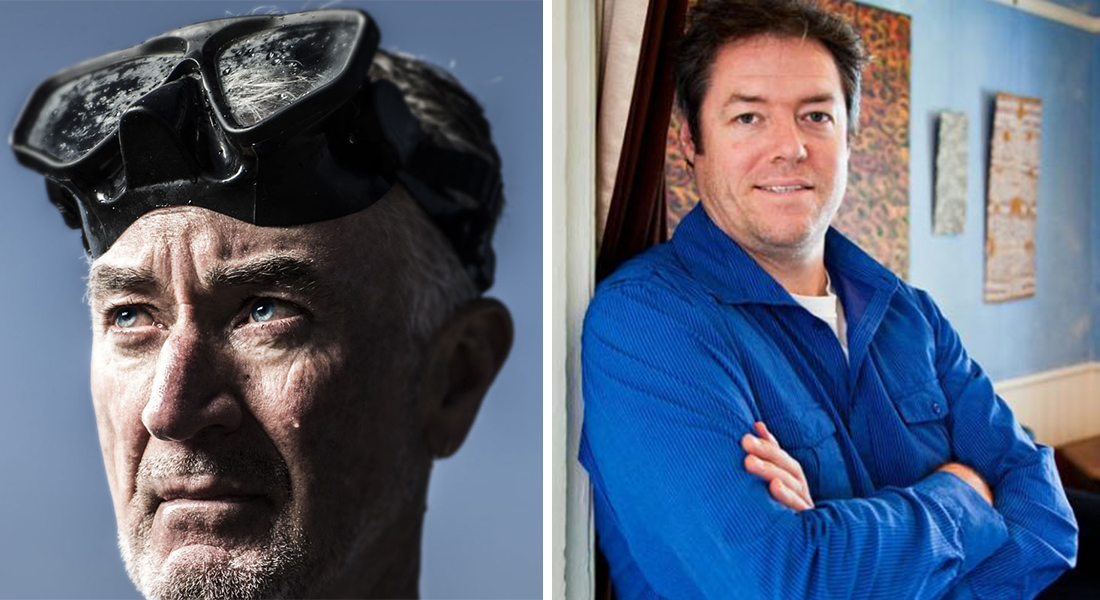 Michael Adams, winner of the 2017 Calibre Essay Prize, and Martin Thomas, winner of the 2013.
Two previous winners of ABR's Calibre Essay Prize have recently presented their lauded essays in fresh ways. Michael Adams, whose essay 'Salt Blood' won the Calibre Prize in 2017, recently spoke about freediving, the focus of his celebrated essay, at a TEDxUWollongong event. In the talk, Adams discusses this thrilling, dangerous sport, and the reasons why he turned to personal essay rather than academia to capture the experience. (A video of his talk will be available from the TEDxUWollongong website in due course.)
Martin Thomas's essay, '"Because it's your country": Bringing Back the Bones to West Arnhem Land' won the 2013 Calibre Essay Prize. It remains the best-read feature ever published in ABR. Martin Thomas has now developed his research into a documentary, Etched in Bone. Both essay and documentary chronicle an expedition almost seventy years ago by American and Australian scientists to West Arnhem Land. Bones of Indigenous community elders were stolen and sent to Washington. In 2011 these bones were repatriated and given a proper burial. Etched in Bone incorporates archival film and stills from the process.
Meanwhile, the 2019 Calibre Essay Prize, worth a total of $7,500, is now open. We welcome non-fiction essays of any kind, on any subject. Our judges are J.M. Coetzee, Anna Funder and Peter Rose. The closing date is 14 January 2019.
Video applications closing for Bell Shakespeare's John Bell Scholarship

Promotional image for the Bell Shakespeare John Bell Scholarship (photo by Bell Shakespeare)
Video applications close this Friday 12 October for Bell Shakespeare's John Bell Scholarship, which offers three students in regional or remote areas a chance to attend the theatre for one week. Auditions took place across Australian schools for the scholarship, but those unable to attend the auditions in person can apply by uploading a private video of their performances to Youtube and sharing it with Bell Shakespeare. Those selected will visit Bell Shakespeare theatre for a week, participate in acting masterclasses led by company founder John Bell, observe one week of production rehearsals, and perform their winning monologue for Artistic Director Peter Evans and a Bell Shakespeare cast.
For more information on how to submit, visit the Bell Shakespeare website.
Degenerate Art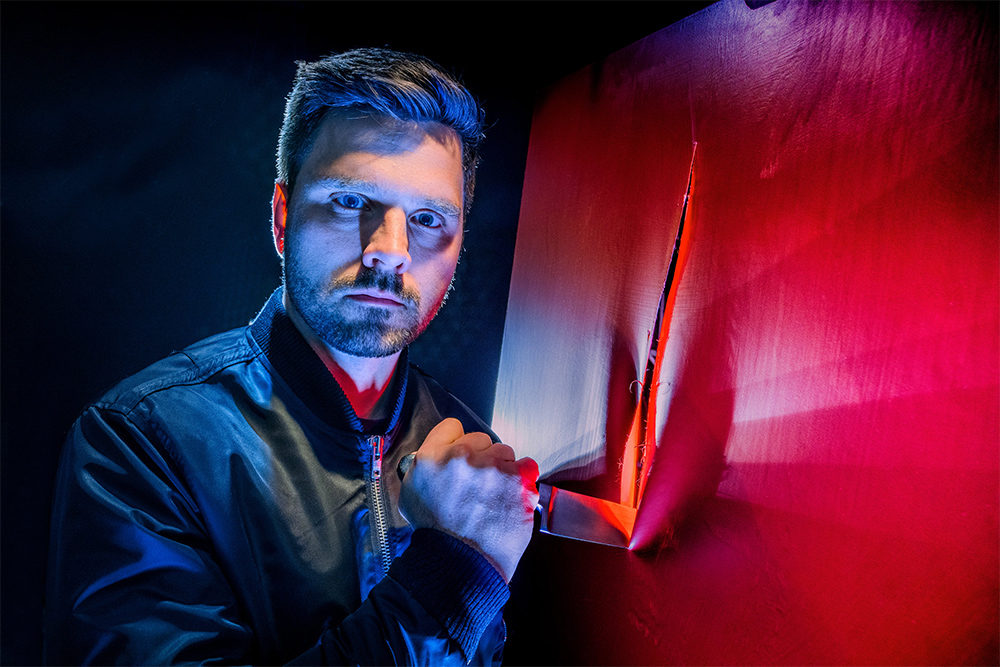 Promotional Image for Degenerate Art (photo by John Marmaras)
Toby Schmitz, an award-winning Australian actor, director, and playwright, is premièring his new play Degenerate Art at the Old Fitz Theatre 16 October to 4 November 2018. Produced by Red Line Productions, the play follows the political ascension of a particularly persuasive yet violent art-school reject from history. From this position of power, he declares war on the 'entartete Künstler' ­– the degenerate artists – and between 1933–45, one fifth of Europe's art is looted and controlled by his political party, the Nazis.
The cast of Degenerate Art features Toby Schmitz (The Present, The Rover), Septimus Caton (This Much Is True), Guy Edmonds (The Moodys, House Husbands), Anthony Gooley (Calamity Jane, Assassins), Henry Nixon (The Kettering Incident, Rake), Megan O'Connell (Cleverman, The Motherf#cker With the Hat) and Rupert Reid (Sunshine, The Village Bike)
Toby Schmitz has long since cemented himself in the Australian theatre landscape, even since writing his first play dreamalittledreamalittle while studying acting at NIDA. In 2002, Schmitz won the Patrick White Playwrights' Award with his play Lucky, and also the Australian National playwrights' Centre/New Dramatists Award in 2004 for Chicks Will Dig You.
Giveaways
British Film Festival 2018
Thanks to the British Film Festival, ten new or renewing subscribers will win a double a pass to the 2018 British Film Festival.
Otello
Thanks to Melbourne Opera, three new or renewing subscribers will win a double pass to the Australian premiere of Rossini's dramatic masterpiece Otello (October October 17, 20, 24, 27)
The Dressmaker: A Musical Adaptation
Thanks to Monash University, five new or renewing subscribers will win a double pass to The Dressmaker—A Musical Adaptation.
In the Next Room, or The Vibrator Play
Thanks to Black Swan State Theatre Company, two new or renewing subscribers will win a double pass to In the Next Room, or the Vibrator Play.
How to enter: To be in the running please email Grace Chang at This email address is being protected from spambots. You need JavaScript enabled to view it. with your full name and contact details. Preference is given to subscribers who have not received a giveaway in recent months. To be eligible for these giveaways, you must be a current or new paid subscriber to the print edition of ABR or to ABR Online.