Art
The Update - August 14, 2018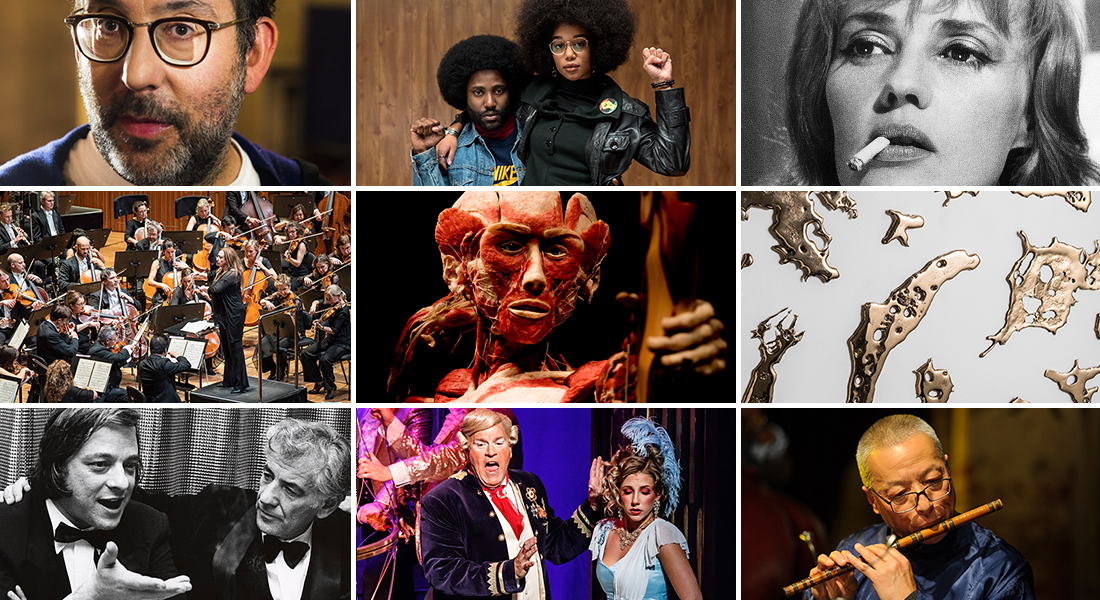 Recent ABR Arts reviews:
TarraWarra Biennial 2018: From Will to Form
BlacKkKlansman ★★★★★
Mahler's Sixth Symphony (Sydney Symphony Orchestra) ★★★★
Der Rosenkavalier (Melbourne Opera) ★★1/2
Kites of Tianjin (fortyfivedownstairs) ★★★★1/2
Die Meistersinger von Nürnberg (Bayreuth Festival) ★★★★★
Strange Times for Artistic Practice
Stuart Skelton (Melbourne Recital Centre) ★★★
Coming Up in ABR Arts?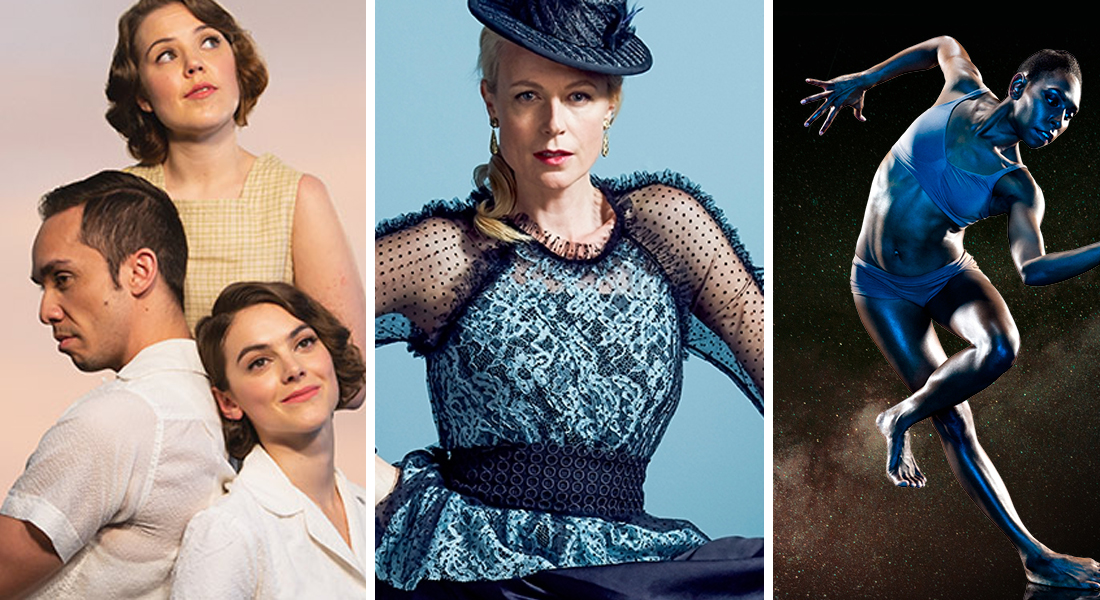 Upcoming ABR Arts features: The Harp in the South, A Doll's House Part Two, and Dark Emu.
There's plenty of quality and diversity coming up. Theatre critic Laura Hartnell – new to ABR Arts – is heading to Sydney Theatre Company to see The Harp in the South, a two-part adaptation of Ruth Park's 1947 novel. Maryrose Casey will review Bangarra's Dark Emu, a dance-based adaptation inspired by Bruce Pascoe's 2014 novel. Zoltán Szabó attends Brahms Revelation: Symphony No.4 as performed by Sydney Symphony Orchestra, the first in a mini-Brahms festival. This concert will also include the ever-prolific Brett Dean's new Cello Concerto. And Ben Brooker is seeing Melbourne Theatre Company's production of The Doll's House Part Two, an imagined sequel of Henrik Ibsen's 1870 play A Doll's House.
The Dumb Waiter at Chapel Off Chapel
The Dumb Waiter – first produced in Frankfurt in 1959, then in London the following year – is one of the absurdist works that announced Britain's most influential playwright of the modern era, Harold Pinter. This short (one-hour) duologue, so reminiscent of Beckett's Waiting for Godot, features two hit men in a basement. It is drab, farcical, and very funny – so much so that the BBC initially rejected it as too obscure. Wiser heads prevailed, and the play is now considered one of Pinter's seminal works.
Chapel Off Chapel presents a short season from September 4 to 9, with John Wood as Ben and Don Bridges as Gus.
The Harp in the South
Sydney Theatre Company's ambitious new production is an adaption of Australian Ruth Park's once-controversial 1947 novel The Harp in the South. Part of Park's well-known trilogy, the book offers a snapshot of a younger, rougher Sydney over three decades as it follows the Darcy family, who are Catholic Irish-Australians living in Surry Hills. When The Sydney Morning Herald announced it as the winner of its first literary competition, the paper was swamped with angry letters decrying its depiction of Sydney's slums. The STC production, adapted by Kate Mulvany and directed by Kip Williams, is split into two parts, offering five hours of theatre over two nights.
Thanks to Sydney Theatre Company, ABR is offering two double passes for the opening nights of both parts (27 and 29 August) of The Harp in the South. See below on how to enter.
Alliance Française Classic Film Festival tribute to Jeanne Moreau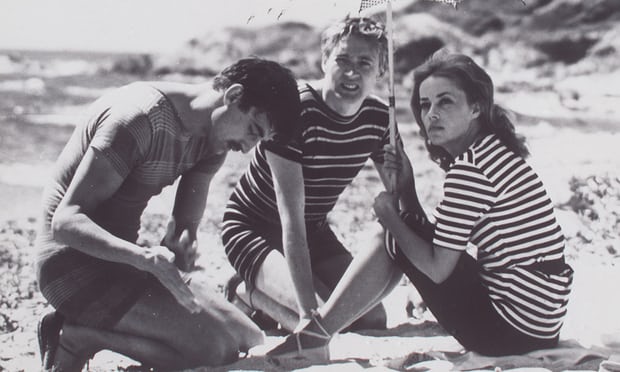 A still from Jules and Jim, starring Jeanne Moreau. (Photo by Ronald Grant)
Taking place in Sydney, Melbourne, and Perth, the Alliance Française Classic Film Festival is paying tribute to the legendary actress Jeanne Moreau, who died aged eighty-nine last year. The 2018 season will feature six of Moreau's most notable films between 1958–91, including Jules and Jim, François Truffaut's New Wave classic. Moreau was also a director, screenwriter, a singer, and stage actor. She appeared in a number of Hollywood films, such as The Last Tycoon and Orson Welles's adaptation of Franz Kafka's The Trial.
Festival schedule and tickets available from 9 August at: http://www.afclassicfilmfestival.org
Entry open for two $20,000 accolades celebrating women in film
Celebrating and supporting women in filmmaking are two accolades now open for entries: the annual $20,000 Lottie Lyell Award and the $20,000 Natalie Miller Fellowship.
The Lottie Lyell Award will provide one female South Australian filmmaker with a $20,000 grant with the aim of starting or developing an ambitious screen-based work. The award is named in honour of Lottie Lyell, an Australian screen actress, screenwriter, editor, and filmmaker, who established South Australia's first screen production company over a century ago. Applicants are encouraged as part of their pitch to develop an idea in the spirit of Lyell.
The Natalie Miller Fellowship is also open. This $20,000 Fellowship will help further the recipient's career through education programs, internships, guidance, and industry attachments.
For more information, visit the Lottie Lyell Award website, or the Natalie Miller Fellowship website.
Human Bodies Exhibition visits Australia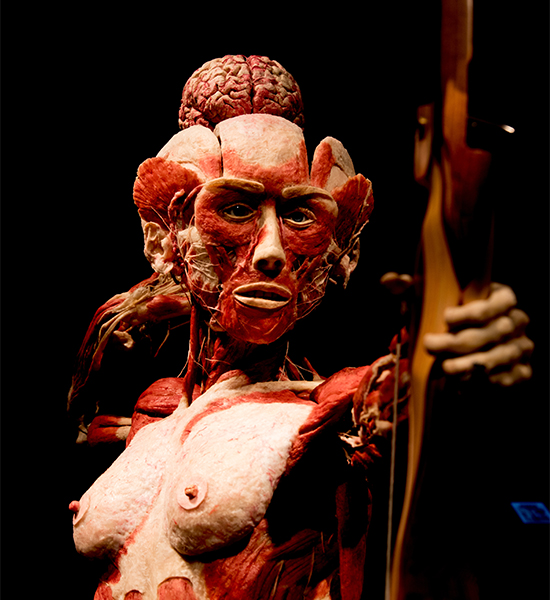 © Gunther von Hagens' BODY WORLDS, Institute for Plastination, Heidelberg, Germany, www.bodyworlds.com
The exhibition Body Worlds Vital, which displays more than one hundred and fifty real, anatomical human bodies, will soon visit Australia. With the aim of advocating interest in anatomy, physiology, and healthy, the exhibition will show entire body specimens, including translucent slices and arrangements of organs to show how the body functions. The exhibition has travelled the world, attracting more than forty-six million visitors and spanning 121 cities in twenty-six countries. The display is possible because of a process called Plastination, pioneered by BWV's founder, Dr Gunther von Hagens, which preserves the human bodies through a method of embalming, dehydration, a replacement of body fluids with polymers, positioning, and curing.
To learn more about Body Worlds Vital, visit their website.
Our Mob 2018 Opening Night
The opening night for the thirteenth annual Our Mob 2018 is on the horizon, and will celebrate the beginning of a festival of Aboriginal art making across South Australia. The festival is made possible by the Adelaide Festival Centre, and will be hosted on opening night by artist Damien Shen. The exhibition encourages applicants for work to be displayed, and will also offer a series of prizes to those involved: the $5,000 Don Dunstan Foundation Our Mob Emerging Artist Prize, the Country Arts SA Regional Our Mob Emerging Artist Professional Development Award, and the Our Young Mob Award, which includes art materials donated by the Ananguku Arts & Cultural Aboriginal Corporation.
More information for those interested in attending or submitting an application can visit the Adelaide Festival website.
Mimir Chamber Music Festival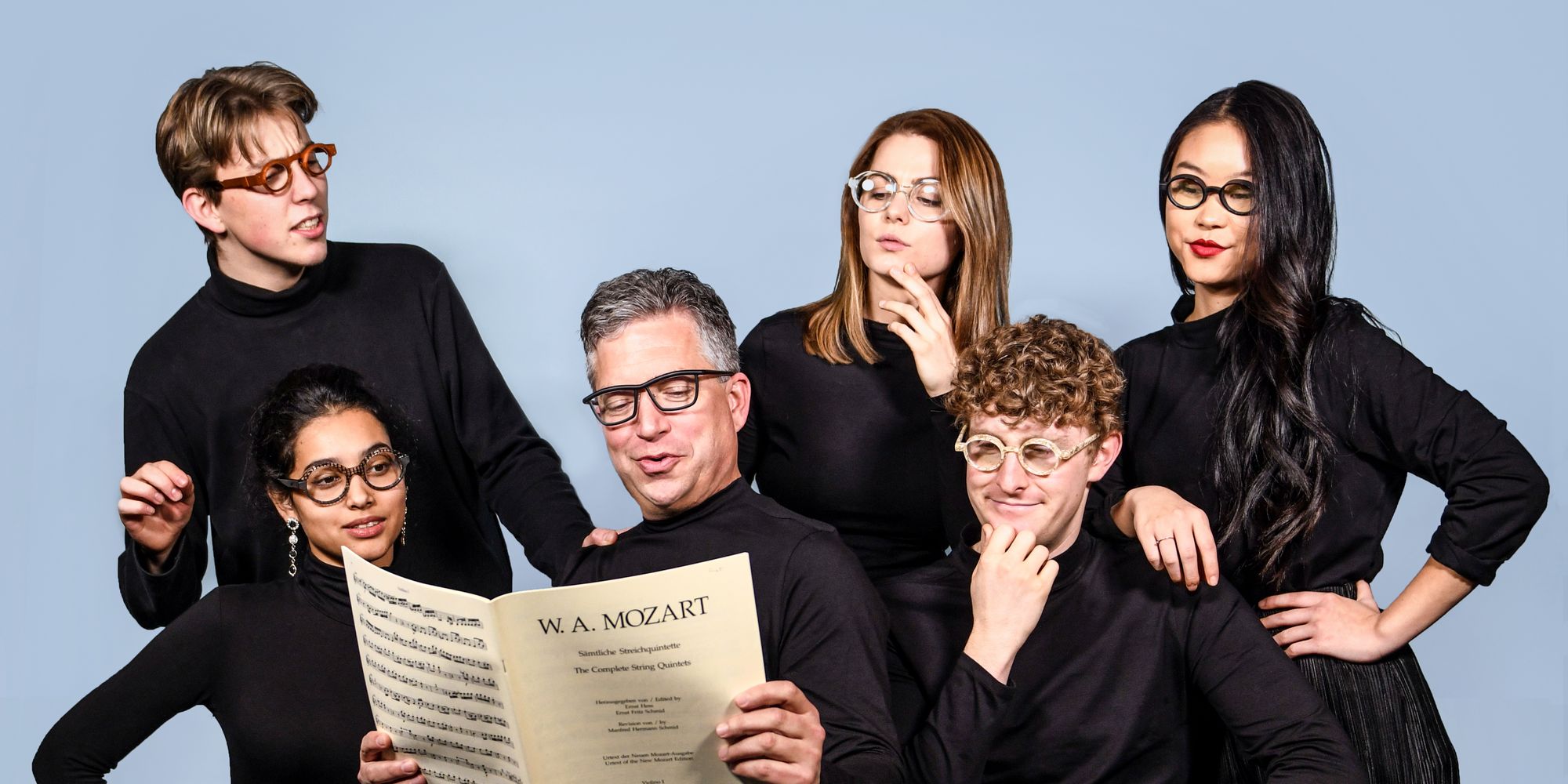 Promotional image for the Mimir Chamber Music Festival.
The Mimir Chamber Music Festival, beginning in Melbourne on 29 August, will present a collection of performances, rehearsals, and masterclasses for those interested in immersing themselves in chamber music. Central to Mimir are three upcoming concerts: with works by Brahms and Mendelssohn; Sibelius and Beethoven; Schubert and Brahms again. The musicians hail from some of North America's finest symphony orchestras, Grammy Award­–nominated recording artists, and faculty members from American and Australian leading conservatories. Mimir will also offer masterclasses, coaching, and demonstrations to provide assistance to young musicians from the Melbourne Conservatorium and secondary schools.
For more information on the Mimir Chamber Music Festival, visit their website through the University of Melbourne.
Giveaways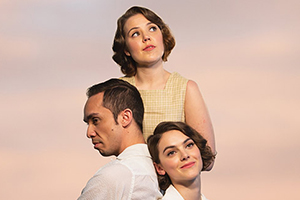 The Harp in the South

Thanks to Sydney Theatre Company, we have two double passes to both Part One (27 Aug) and Part Two (29 Aug) of The Harp in the South.

To be eligible for these giveaways, you must be a current or new paid subscriber to the print edition of ABR or to ABR Online.
To be in the running please email Grace Chang at This email address is being protected from spambots. You need JavaScript enabled to view it. with your full name and contact details. Preference is given to subscribers who have not received a giveaway in recent months.