Barrie Kosky's production of Wagner's Die Meistersinger von Nürnberg for the famous Wagner Festival in Bayreuth (Germany) is one of the supreme artistic peaks of my long operatic-life. It had its première last year, in the first of five consecutive annual seasons; this year – so some old hands told me – Kosky significantly revised the first part of the second act. Kosky's achievement has been not only to confront the audience of (mostly) loyal Wagnerians with how deeply anti-Semitic that allegedly comic opera is, but to do it with a magical blend of profound emotional and intellectual depth which provides frequent reminders of the enduring expressive power of theatre, and especially of opera. I cannot recall having been so shaken and engaged in any theatre as by the closing five to ten minutes of Act I.
But, if it seemed so truthful and cleansing for me, what can it have been for the mostly German audience? Yes, there were a few – very few – 'boos' at the final fall of the curtain, but the overall response was so loudly and joyously positive that any adverse reaction was simply drowned out.
For an Australian, it was especially wonderful to be there. The historical fact is that Kosky is the first Australian ever to have been invited to direct at Bayreuth – and certainly the first Jew to be asked to stage a new production there – at a theatre which has had some very dark periods in its history (notably during the Third Reich), some of which are impressively acknowledged in the gardens of the theatre, with a comprehensive exhibition of 'excluded Jews'. Furthermore, Kosky is the first artist who is not member of the Wagner family ever to be invited to direct The Mastersingers in a Bayreuth Festival.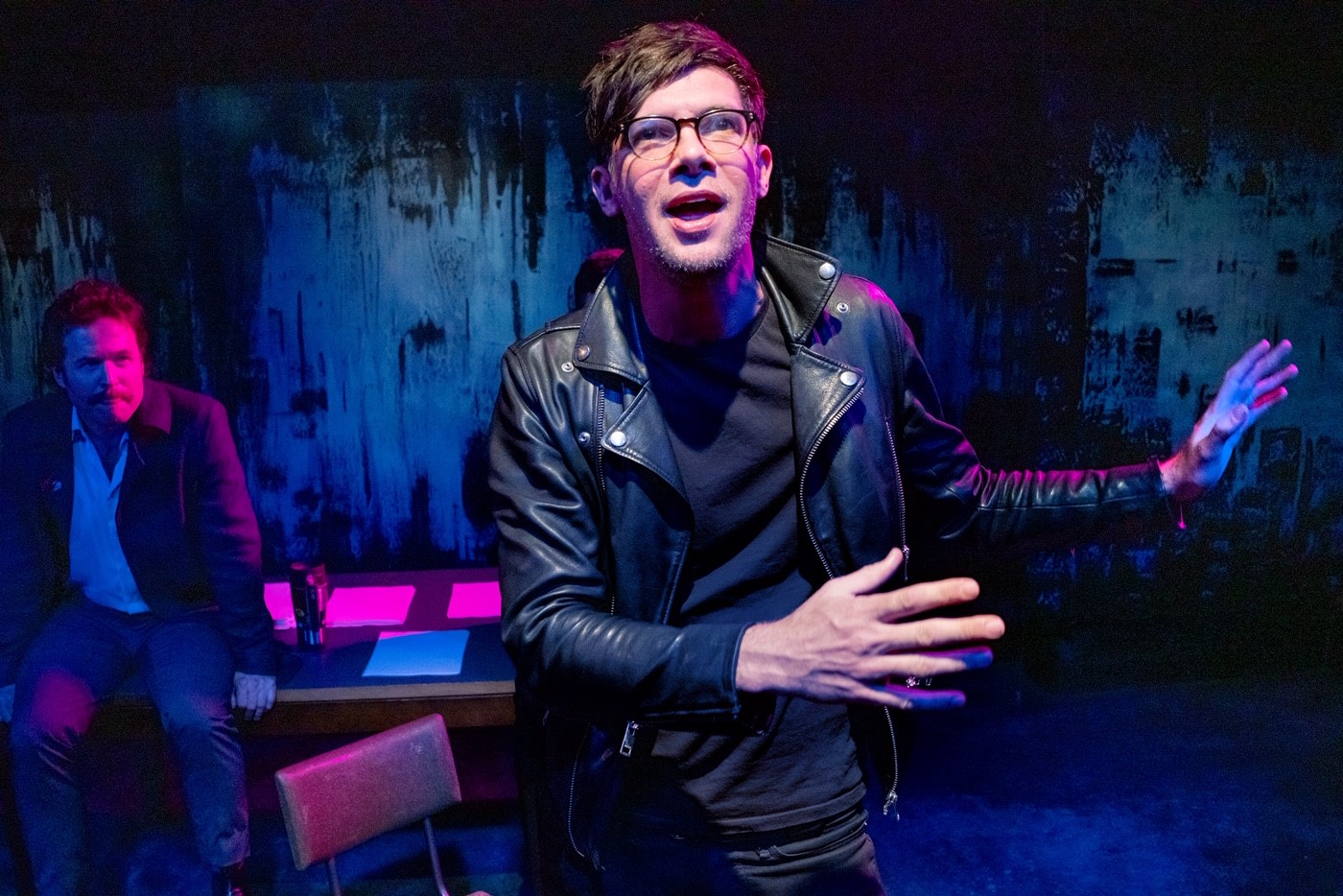 The cast of Die Meistersinger von Nürnberg (photo by Bayreuther Festspiele)
Katharina Wagner, the composer's great-granddaughter and the festival's current director, had to work very hard to persuade Kosky to accept her commission. This was, in part, because (like me) he is convinced about the opera's integral anti-Semitism, but also because he saw the enormous challenges of the very last scene of the 4.5-hour opera (to which earlier directors have seemed either blind or incapable of handling): how can one – especially a Jewish director – present this troublesome scene (which is, simultaneously, disturbingly xenophobic yet seriously engaging in its artistic philosophy) in a way that is both artistically and morally true? Kosky has succeeded superbly, principally by showing the opera as, fundamentally, a story about its composer. In a real sense, that is a central characteristic of all of Wagner's 'mature' pieces, but it is truer of The Mastersingers than of any other of the works. In fact, every one of them includes a principal character who is a self-portrait; but this one has two: the cobbler–poet, Hans Sachs, a man given to a degree of world-weariness; and the impetuous young nobleman, Walter von Stolzing, who, perhaps implausibly for an aristocrat, wants to join the group of craftsmen–musicians; unlikely that is, until we remember that the young Wagner was a sort of social revolutionary, as well as an artistic one: he saw himself as a 'man of the people'.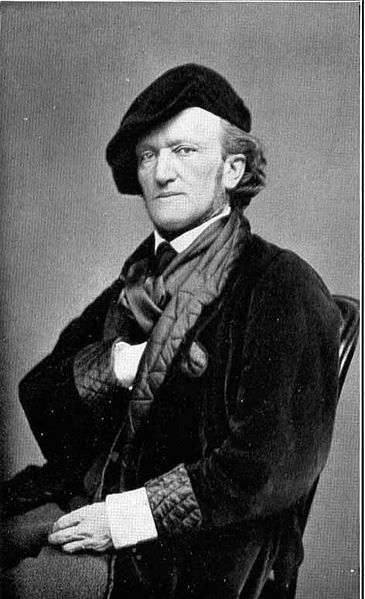 Photo of Richard Wagner taken in Paris, 1867 (credit: Wiki Commons)The curtain opened, before a note of the Prelude had been heard, to reveal not the traditional setting of the interior of St Katherine's Church, but the living room of Wahnfried, the grand stone house which Wagner built (using funds from Ludwig II, king of Bavaria, of course) when he settled in Bayreuth to establish a festival of his own music (and nobody else's). These days (the name means 'Peace from Illusion or madness'), the house is, bluntly, a shrine to Wagner, so arguably Kosky simply exchanged one place of worship for another. However, his principal point, established by an amusing dumb-show all through that Prelude, was to begin to illustrate that biographical thesis. In a brilliant stroke, which makes immediate sense of his otherwise crazy offer of his daughter's hand in marriage to the winner of the Song Contest the next day, Veit Pogner, the gold-smith, is presented as Franz Liszt, the great pianist who, years earlier, had in fact become Wagner's father-in-law. And Sixtus Beckmesser, the savage Jewish caricature and the Mastersingers' captious rule-keeper, became Hermann Levi, the conducting genius who was, in truth, crucial to many successful early performances of Wagner's operas (yet whom the composer and his equally prejudiced wife constantly denigrated, even wanting to have him baptised before being allowed to conduct the last opera, Parsifal).
At the very end of this first act, Kosky has the set slowly rolled back to appear ever smaller and less significant: we witnessed, over a minute or so, the disappearance of a 'Germany' which had never existed, and indeed of an entire social world. And, as it receded, Sachs remained utterly, isolated in an anticipation of the shattering final scene, in the court-room of the 'Nuremberg Trials', where he would eventually provide a climactic passionate defence of his ideology.
The end of Act II was, in a way, even more horrible. After the townspeople (ironically led by Sachs's apprentice, named David) bash up Beckmesser, Beckmesser is suddenly seen to be dancing while wearing a big false-head of a demeaned medieval Jew, and what I had taken as a flag was revealed as an enormous, slowly inflated, model of that same caricature, with its yarmulke and Star of David.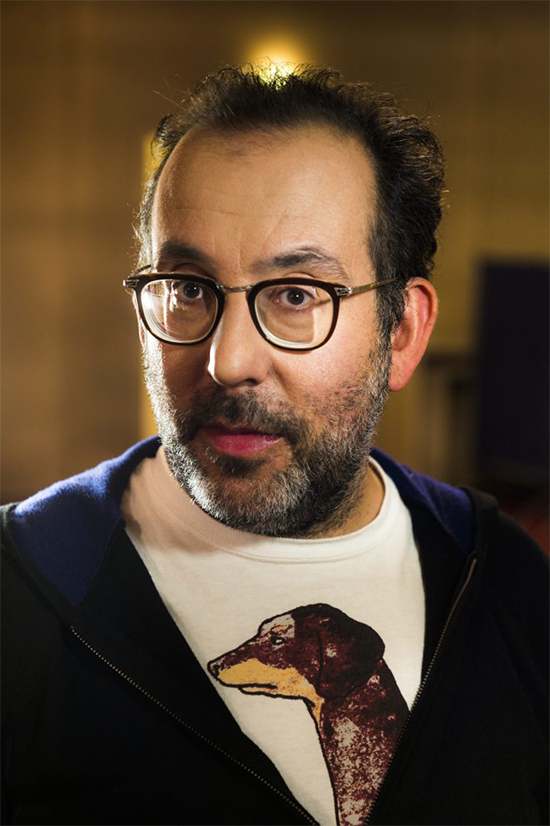 Director Barrie Kosky (photo by Jan Windszus)So how did Kosky resolve the enormous artistic and moral contradictions of the close of the opera, given that the adulation (some say, the prophetic adulation) of Sachs by 'das Volk' of Nuremberg frames his powerful exhortation, 'Verachtet mir die Meister nicht' ('Don't belittle our Masters to me'); and when, as in this Bayreuth version, there is nobody else onstage? In a brilliant theatrical moment, the singers disappeared into the back-stage blackness only to reappear, as an onstage orchestra and chorus, with Sachs/Wagner himself conducting them as if it were a testimonial concert. Whatever the dramatic and mural turpidity of the opera, Kosky plainly asks us to consider, it is the music that is its soul and enduring life-force.
And that brings me, finally, to the musical element of this performance. I have to declare disappointment with Philippe Jordan's conducting; though it was always lucid and its timing well matched to the action on the stage, the orchestra sounded too often etiolated and distant. There were certainly great and expansive moments (the lyrically melancholic introduction to the last act, for example, and the accompaniment of Sachs's famous 'Wahn monologue' were sublime) but, too often, it all sounded like a fading memory. The singing, especially from the many male characters, was probably the finest that I've ever heard in this opera. As both singer and actor, Michael Volle was peerless as Sachs: his voice – in power and beauty alike – was spellbinding, and he was as compelling as the finest of actors. Likewise, Klaus Florian Vogt, who has the inestimable advantage of the 'Prize Song' to 'develop' and sing, was thrilling as Stolzing. I feel incredibly privileged that, in my lifetime, I have been able to hear such operatic singing – and I have heard several fine performances of this music. Nobody in the huge cast – not forgetting the amazing Bayreuth chorus – sang less than admirably.
I will forever treasure the experience and the recollection of this amazing presentation – driven as it was by the awesome imagination and practical theatrical skill of Barrie Kosky – of this extraordinary opera about the importance and power of art: not simply of German art (as Wagner and Sachs extolled) but of all art which is, essentially, the essence of ourselves: our minds and our souls.
Die Meistersinger von Nürnberg at the Richard Wagner Festival Theatre, Bayreuth: Performance attended: 28 July 2018.

ABR Arts is generously supported by the Ian Potter Foundation and the ABR Patrons.