Advances
The Update - February 27, 2018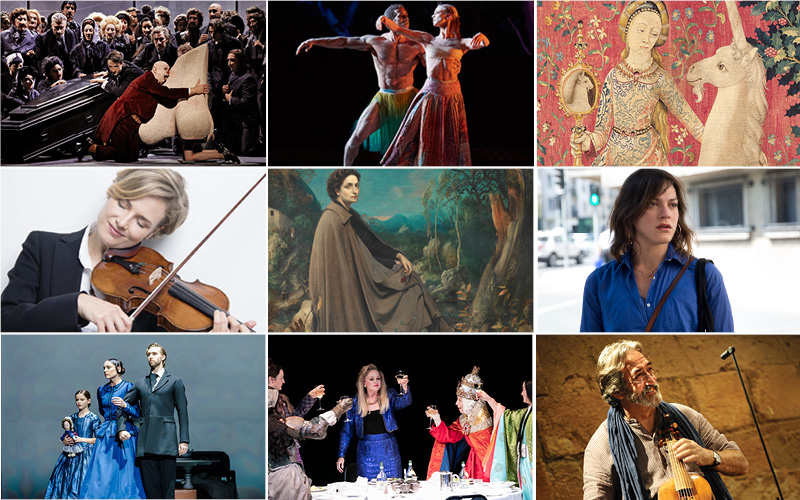 Recent ABR Arts reviews
2018 Film Survey
Citizen Kane or The Godfather? 2001: A Space Odyssey or Star Wars? To complement our upcoming May 2018 Film and TV issue, Australian Book Review wants to know: What is your favourite film of all time? And who are your favourite actor/actress and director?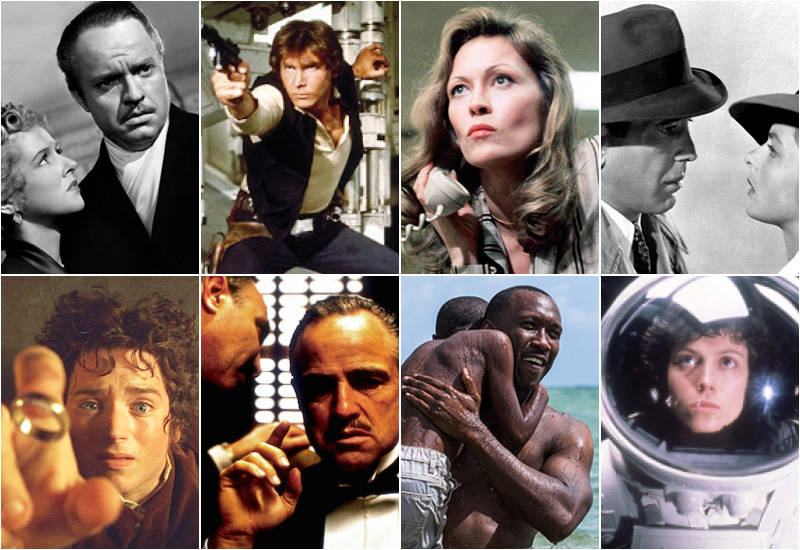 Nominate your favourites for your chance to win one of five great prizes, including a Palace Cinemas VIP Card, entitling the winner to two complimentary tickets to any session at Palace Cinemas nationally for twelve months; ten DVDs plus in-season double passes to films courtesy of Madman Entertainment; and three individual five-year subscriptions to ABR Online (worth AU$220 each). For terms and conditions and to take part in this survey, click here.
Nicole Car and the Belgiorno Stradivarius
Star soprano Nicole Car will make her début with the Australian Chamber Orchestra in April in a program celebrating Mozart, Beethoven, and Verdi's operatic heroines.
'I feel like in their stand-alone concert arias – because they knew that the singer wouldn't have to sing an entire three-hour opera – they were composing to stretch the voice just as much as they could. So I'm really looking forward to the challenge involved in singing these concert arias, as well as getting into these strong female characters,' said Nicole Car, who will also make her Metropolitan Opera début in the 2018–19 season, singing the role of Mimì in La Bohème, alongside her husband Étienne Dupuis who will perform the role of Marcello.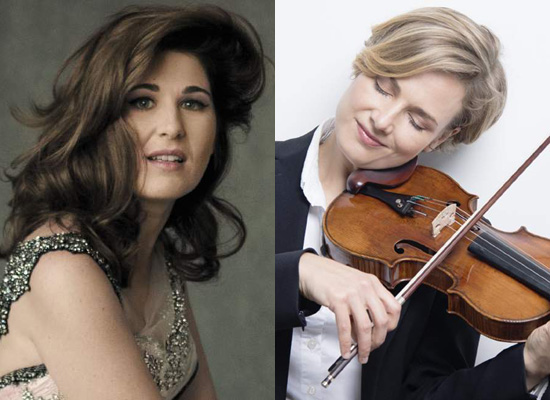 Nicole Car and Satu Vänskä
The ACO's Nicole Car concerts will be accompanied by performances of a rare 1726 Stradivarius violin, which was purchased by ACO Chairman Guido Belgiorno-Nettis and Michelle Belgiorno-Nettis for long-term loan to the ACO. The custodian of this rare instrument, named the Belgiorno Stradivarius, will be ACO Principal Violin Satu Vänskä, who will perform Beethoven's Romance for Violin and Orchestra in F major. The Belgiorno Stradivarius will join a number of rare instruments acquired by the ACO, including the 1729 Giuseppe Guarneri filius Andreae cello and a 1610 Maggini viola.
The ACO's Nicole Car concerts will tour nationally from 8 to 24 April 2018.
The Lady and The Unicorn at AGNSW
'Luminous in their dark room, they float above the reflective pool of a glassy black floor, otherworldly, and as disconcerting as the mythical unicorn itself ... There is such play, such a blending of the naturalistic with the allegorical in these great panels, that any child would stop to peer and wonder at their detail, be transported into their world of myth, of story, of women, beasts, and nature, freighted with mystery ... They are, simply, masterpieces – of imagination and execution.'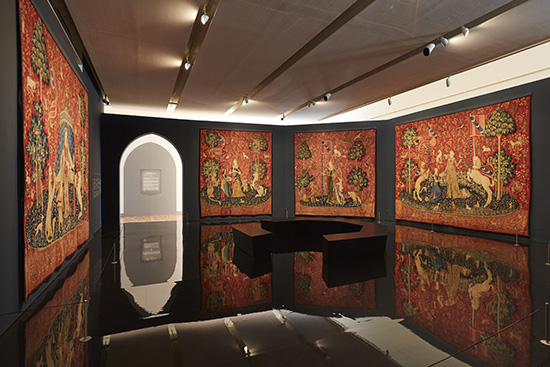 The Lady and the Unicorn installation at the Art Gallery of New South Wales
Morag Fraser wrote at length about the 'beautiful, enigmatic, elevated' The Lady and the Unicorn exhibition now showing at the Art Gallery of New South Wales, for ABR Arts (16 February 2018). The exhibition of six large tapestries is travelling for only the third time outside France since they were first designed in Paris, ca. 1500. Five of the tapestries depict the five senses, with a sixth representing the heart or understanding. The tapestries are on loan from the Musée de Cluny – Musée national du Moyen Âge, Paris.
Thanks to the Art Gallery of New South Wales, three new or renewing subscribers will receive double passes to The Lady and the Unicorn, during its season until 24 June 2018. See our giveaways section below for more details.
Antony and Cleopatra
Bell Shakespeare's Artistic Director, Peter Evans, will direct a new production of Antony and Cleopatra, starring Catherine McClements and Johnny Carr, premiering at Sydney Opera House on 3 March 2018, before seasons in Canberra and Melbourne.
Mark Antony is a hero in a post-heroic world. He is torn between duty and love; his responsibility to Rome and his new life in Egypt; to the world he helped conquer; and his passion for Cleopatra, 'a mother, a lover, a Queen, and a woman not to be defied'.
'Antony and Cleopatra charts the course of two of history's famous leaders, the world's first "celebrity couple", but at the core it's a story of love, of passion, of heartbreak,' said Peter Evans. The ensemble cast also includes Ray Chong Nee, Ursula Mills, and Zindzi Okenyo.
Thanks to Bell Shakespeare, ABR is giving away a double pass to Antony and Cleopatra on 14 March at the Sydney Opera House. See our giveaways section below for more details.
2018 Peter Porter Poetry Prize
Please join us on Monday 19 March (6 pm) for the Peter Porter Poetry Prize ceremony at fortyfivedownstairs (45 Flinders Lane, Melbourne). After readings from the poetry of Peter Porter, the five shortlisted poets – Eileen Chong (Sydney), Katherine Healy (Adelaide), LK Holt (Melbourne), Tracey Slaughter (New Zealand), and Nicholas Wong (Hong Kong) – will introduce and read their poems. Louis Klee, winner of the 2017 Porter Prize, will then announce the 2018 winner, who will be awarded $5,000 and Arthur Boyd's etching and aquatint The unicorn and the angel from the series The lady and the unicorn, 1975.
Where: fortyfivedownstairs (45 Flinders Lane Melbourne)
When: 6pm Monday March 19
Bookings: This is a free public event and everyone is most welcome, but bookings are essential: This email address is being protected from spambots. You need JavaScript enabled to view it.
* NB if you have already emailed us to book you do not need to do so again.
The five shortlisted poems will appear in our March 2018 issue. Copies of the magazine will be available for purchase on the night and can also be ordered via our website. Subscribers will also be able to read the March issue in full on our website from March 1. Click here to find out more about subscribing to ABR.
MLIVE
Paul Grabowsky, Executive Director of Monash Academy of Performing Arts (MAPA) has launched the inaugural season of MLIVE, a program of local and international live music, theatre, and dance. Highlights of the program include Spinifex Gum, featuring live performances from Christine Anu, Peter Garrett, and the Marliya girls' choir; orchestral offerings including Stravinsky's Firebird, Korngold's Violin Concerto, and Steiner's score from Gone with the Wind; and theatre productions, including La Boite Theatre's Prize Fighter and Tasmania Performs' production of Nathan Maynard's The Season.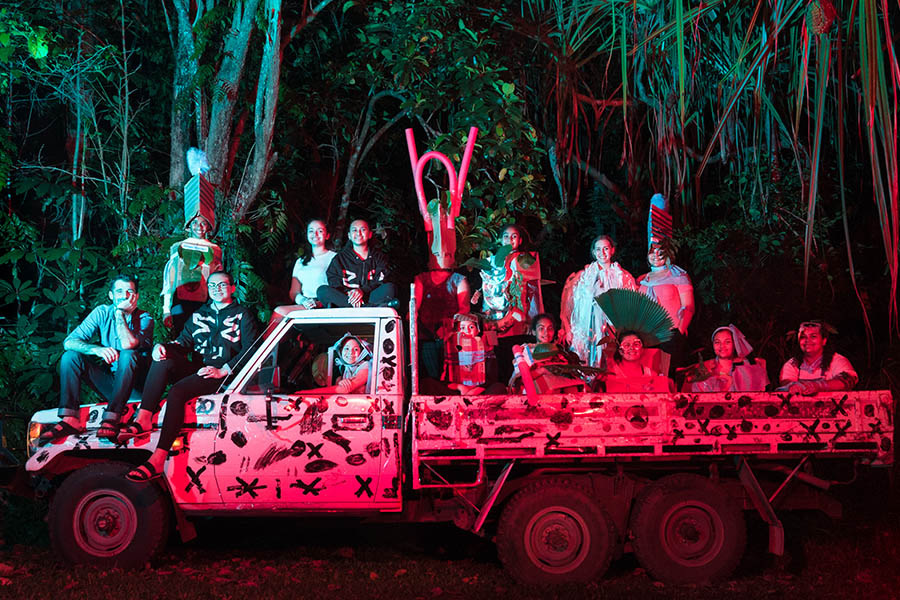 Spinifex Gum
'The inaugural MLIVE season program is just the beginning. 2019 will see the opening of The Ian Potter Centre for Performing Arts, with two additional new venues coming online. MLIVE is for Melburnians to share and to celebrate a new era in performance for Melbourne's rapidly growing South East,' said Paul Grabowsky. For more information about MLIVE, visit: https://www.monash.edu/mlive/
A new music residency at UKARIA
Applications are now open for a new music residency, courtesy of the Australia Council and UKARIA. Successful applicants will have the opportunity to spend up to ten days in residence at the UKARIA Centre, near Mount Barker, South Australia, with exclusive access to the recital centre and accommodation in the adjacent Adelaide Hills. The residencies are offered to multi-disciplinary artistic teams of up to ten artists led by Australian musicians and/or composers. Cash support of up to $10,000 will be provided to the successful applicants.
'We're delighted to partner with UKARIA to offer this residency, which is a fantastic example of how such partnerships can open up new possibilities and opportunities for Australian artists,' said Australia Council CEO Tony Grybowski. For more information, visit the Australia Council website.
ABR US Tour – 30 May to 11 June 2019
Following the success of its first three tours, Australian Book Review is offering a cultural tour of the USA in 2019. The tour will be led by Peter Rose, author and Editor of ABR, and Christopher Menz, an experienced cultural tour leader. Once again ABR is partnering with Academy Travel.
Join a like-minded group on a twelve-day tour that explores literature, art and architecture, theatre and music in three of America's greatest cities: Los Angeles, San Francisco, and Chicago. All three cities have magnificent art collections, great music and theatre offerings, splendid architecture, and strong literary traditions. The tour will experience selected cultural highlights in each city. Australian Book Review will also hold a special literary/cultural event.
Enquiries: To register interest and to receive booking information please contact Christopher Menz at This email address is being protected from spambots. You need JavaScript enabled to view it.or (03) 9699 8822.
MONA's new offering
Hobart's Museum of Old and New Art (MONA) has announced its next exhibition: The Unmanned, culmination of a four-year project, and the genesis of a second one. French artists Fabien Giraud and Raphaël Siboni will examine the way humans have radically altered the world they inhabit. Part One (23 February – 18 June 2018) features eight films projected in large format, depicting the history of computation in reverse from 2045, an imagined era of 'singularity' when technological advances 'will trigger a runaway process of change', to the arrival of conquistadors in 1542 to the future site of Silicon Valley. Part Two (20 June 2018 – 4 February 2019) titled The Everted Capital, will involve a twenty-four hour live performance piece, exploring the history of value, set in the year 7231. For more information about The Unmanned, visit the MONA website.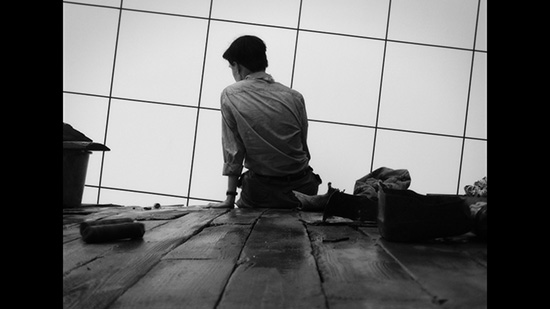 1953 – The Outlawed, The Unmanned, Season 1, Episode 3, 2018 (© Fabien Giraud & Raphaël Siboni)
A change in Chair at Black Swan
Mark Barnaba AM will stand down as chairman of Perth's Black Swan State Theatre Company. He will hand over the post to current board member Nicola Forrest on April 2.
'Black Swan State Theatre Company is now in an excellent position, having transitioned to Artistic Director Clare Watson ... one of the achievements I am most proud of is achieving gender parity in our Board of directors, as well as being the only Australian major theatre company to currently have a co-female executive team ... I know the organisation is in extremely capable hands', said Mark Barnaba, who oversaw the establishment of new programs in Perth and regional Western Australia, the company's first major international collaboration with the National Theatre of China, and the establishment of the company's first 'future fund'. Black Swan's 2018 program can be viewed on its website.
Wildlife Photographer of the Year competition
The Australian National Maritime Museum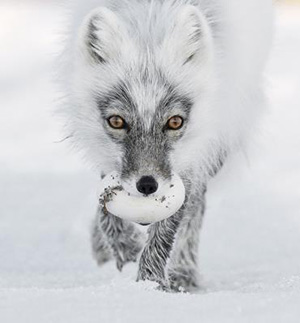 Arctic Treasure (© Sergey Gorshkov, Russia) in Sydney will host an exhibition of 100 images from the Wildlife Photographer of the Year competition, on loan from the Natural History Museum in London. The competition celebrates the biodiversity of the natural world, from animal portraits to landscapes, and will highlight the fragility of wildlife around the globe. Images are selected for their 'creativity, originality, and technical excellence'.
'The awarded images shine a spotlight on nature photography as a work of art, whilst raising questions about our crucial role in shaping a sustainable future', said Michael Dixon, Director of the Natural History Museum. The exhibition opens on Friday, 13 April 2018.
Transmission Films and Amazon Studios
Transmission Films has announced that it will be the exclusive theatrical distributor of Amazon Studios' films in Australia and New Zealand. The deal will include Mike Leigh's new historical drama Peterloo and Tom Harper's romantic epic The Aeronauts, starring Eddie Redmayne and Felicity Jones.
'Transmission couldn't be better positioned to take advantage of the changing distribution landscape,' said Transmission Joint Managing Directors Richard Payten and Andrew Mackie.
The output deal follows Transmission's biggest year on record following the success of Lion (2017), one of the highest grossing Australian films of all time.
Colony exhibitions at the NGV
The National Gallery of Victoria will host two complementary exhibitions that explore Australia's colonial history through art. Colony: Australia 1770–1861 will include works by professional and convict artists produced between 1770, the arrival of James Cook, and 1861, the year of the NGV's founding. Colony: Frontier Wars will provide a counterpoint to Australia 1770–1861, and present works by Indigenous and non-Indigenous artists, including William Barak, Brook Andrew, and Christian Thompson, in response to colonisation.
'The NGV is to be congratulated for providing a visual truth that will enable the public to see, and hopefully understand, First Peoples' heartache, pain, and anger,' said Joy Murphy-Wandin, Senior Wurundjeri Elder.
Colony: Australia 1770–1861 is on display from 15 March to 15 July 2018 and Colony: Frontier Wars is on display from 15 March to 2 September 2018 at NGV Australia, Federation Square.
Giveaways
The Lady and The Unicorn
Three new or renewing subscribers to ABR will receive double passes to The Lady and the Unicorn, during its season until 24 June 2018 at the Art Gallery of New South Wales in Sydney.
Antony and Cleopatra
A new or renewing subscriber to ABR will receive a double pass to Antony and Cleopatra at 6.30 pm, 14 March 2018 at the Sydney Opera House.
To be eligible for these giveaway, you must be a current or new paid subscriber to the print edition of ABR or to ABR Online. To be in the running please email Grace Chang at This email address is being protected from spambots. You need JavaScript enabled to view it. with your full name and contact details. Preference is given to subscribers who have not received a giveaway in recent months.