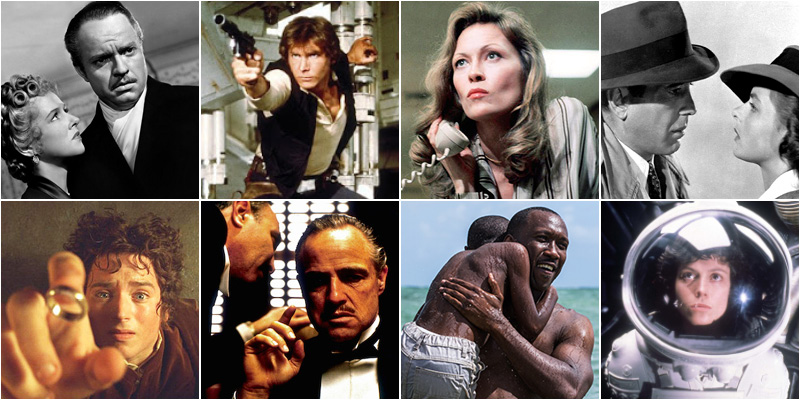 To complement our May 2018 Film and TV issue, Australian Book Review wants to know:
What is your favourite film of all time? And who are your favourite actor/actress and director?'
Nominate your favourites for your chance to win one of five great prizes. Voting closes on June 27 and we will announce the results shortly after that.
---
Terms and Conditions
The actors, directors, and films nominated may be from any country and the films may be in any language, decade, or genre, The top ten films nominated by survey respondents will be published in a future issue of Australian Book Review. Respondents who list more than one film, actor, or director, or who enter multiple times, will be disqualified from receiving prizes. By completing this survey, and including their names and email addresses, respondents will be in the running to win one of the following prizes:
1st Prize: Palace Cinemas VIP Card
Entitles the winner to two complimentary tickets to any session at Palace Cinemas nationally for twelve months. Excludes Platinum, film festivals, special events, or after 5 pm on Saturdays. Open to Australian residents only.
2nd Prize: Madman Entertainment DVD and film bundle
Ten DVDs plus in-season double passes to films courtesy of Madman Entertainment. Open to Australian residents only.
Additional Prizes
Three individual five-year subscriptions to ABR Online (worth AU$220 each). Open to residents worldwide.
By including an email address when completing this survey, respondents will be automatically signed up to Australian Book Review's two e-newsletters. ABR E-news is sent out to coincide with the publication of ABR's ten print magazines throughout the year. The ABR Arts newsletter, containing news, arts reviews, and giveaways is sent fortnightly. To opt out of being subscribed to these newsletters, please email This email address is being protected from spambots. You need JavaScript enabled to view it. or click the unsubscribe link at the bottom of the next newsletter you receive.