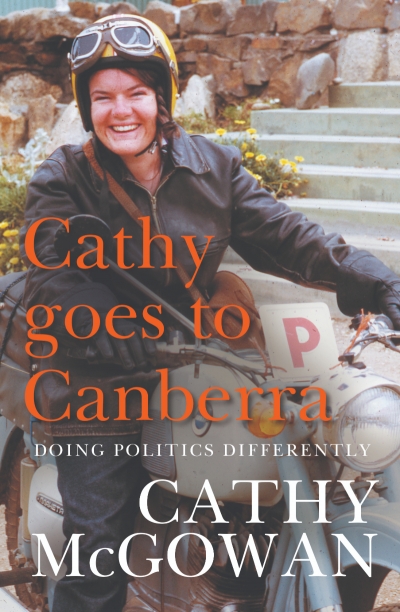 Cathy Goes to Canberra: Doing politics differently
by Cathy McGowan
Monash University Press, $29.95 pb, 280 pp
Memoir
'Think global, act local'
Cathy McGowan's colourful political memoir
'Orange balloons. Orange streamers. Orange shirts.' Cathy McGowan's memoir is saturated and literally wrapped in the colour. Cathy Goes to Canberra begins with an account of the election of her independent successor as Member for Indi, Dr Helen Haines, in May 2019 – 'with orange everywhere'.
For McGowan, this hue was a symbolic way of differentiating herself and her model of politics from Australia's major parties. Orange, of course, has been used by other minor parties, such as Pauline Hanson's One Nation, perhaps with similar differential intent, but with dramatically different effect. Rather than instigating fear or disquiet, orange is McGowan's way of infusing 'a little bit of optimism' in our public discourse.

To continue reading, sign in or subscribe to ABR.Subscriptions start from as little as $10 per month. If you need assistance, feel free to contact us.
Supporting Australian writers and readers
Australian Book Review – now sixty years old – stands for independent, reasoned journalism. Never has it been more important. Help us to support Australian writers by making a tax-deductible donation. ABR Patrons sustain and enhance this unique critical resource.

DONATEBECOME A PATRON