The First Time I Thought I Was Dying by Sarah Walker
University of Queensland Press, $29.99 pb, 224 pp
Essay Collection
Closer
Chaos and coming of age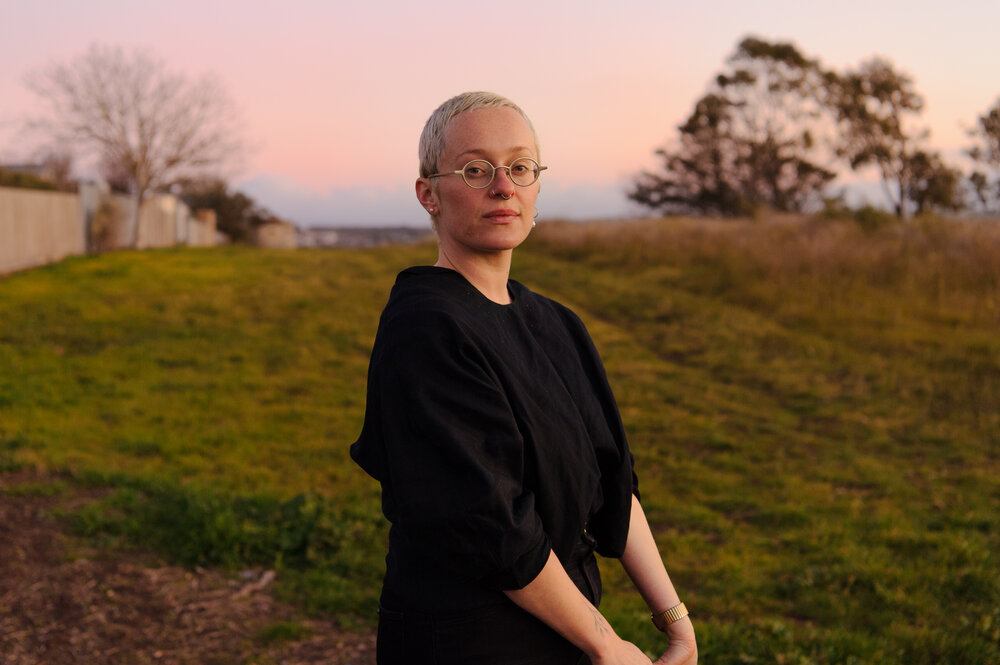 In The First Time I Thought I Was Dying, the photographer–artist Sarah Walker brings into focus ideas about anxiety, control, bodily functions, and the uses of breached boundaries. The essays of this book are personal, and readers of confessional non-fiction will delight in their tone: equal parts jocose and sincere.
They document rites of passage: the first time Walker viewed her vulva in a hand-mirror, pulling the wet lips apart to see them stretch. The first time she held a cock, lithe and twitching. Žižek makes a cameo on shame and its antithesis in comedy. Blistex, Hubba Bubba, and the beep test (used to quantify fitness in children and the military) are pinpoints in the vibrant constellations of her coming-of-age memories. These parts of her story thrum, and nuanced moments of growth and individuation follow. Her mother's stern, anatomical deep-dives into sexual education: 'This is the closest that two people can get to each other.' And the voice in Walker's head: Surely there must be closer.
Continue reading for only $10 per month. Subscribe and gain full access to Australian Book Review. Already a subscriber? Sign in. If you need assistance, feel free to contact us.