Vandemonians: The repressed history of colonial Victoria by Janet McCalman
The Miegunyah Press, $39.99 pb, 343 pp
Australian History
A harbinger of new ways
Janet McCalman brings the colonial paper trail to life
Though a generation has grown up with online technology, we are only just starting to grasp what it means for our understanding of humanity. As a historian, I'm surprised to find that I can now trace the emotional and intellectual experience of individuals, through long periods of their lives, with a new kind of completeness. Fragments of detail from all over the place, gathered with ease, can be used to build up inter-connected portraits of real depth. A new inwardness, a richer kind of subjectivity, takes shape as a result.
This ought to improve our history-writing. Being drenched with the detail of other people's lives should make it harder to indulge in backward-looking condescension, the historian's original sin. Those with the skill of, say, Janet McCalman can aim to approximate, just a little, the efforts of some of the best nineteenth-century novelists – George Eliot, Leo Tolstoy – in the creation of a multiverse of human understanding and interconnection. It is a wide-open prospect.
Continue reading for only $2.50 per week. Subscribe and gain full access to Australian Book Review. Already a subscriber? Sign in. If you need assistance, feel free to contact us.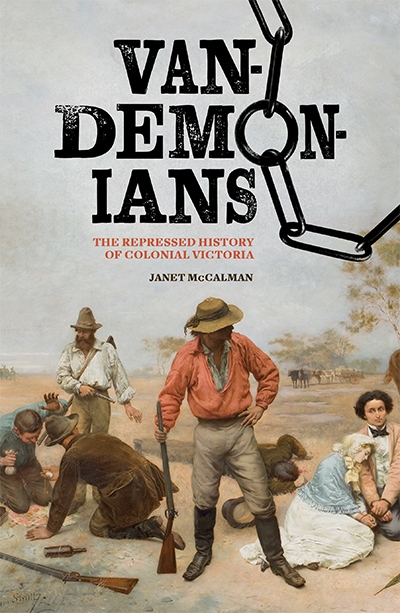 Vandemonians: The repressed history of colonial Victoria
by Janet McCalman
The Miegunyah Press, $39.99 pb, 343 pp