Interview
Sandy Grant is Publisher of the Month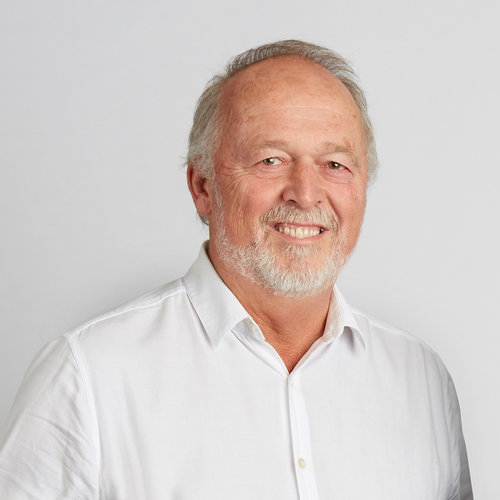 Sandy Grant (Hardie Grant)
Co-founder of Hardie Grant, Sandy Grant has had a distinguished career in book publishing and media. He was formerly MD of Heinemann, Octopus, and Reed Australia, and CEO of Reed Books UK. Sandy is also a former director of Meanjin, the Australian Republican Movement, Chair of the Melbourne Writers Festival, member of the UNESCO City of Literature Bid Committee, President of the Australian Publishers Association, and Chair of the Copyright Agency.
---
What was your pathway to publishing?
My older brother Jamie, who is now a poet, was working for Cambridge University Press. When I finished my degree in economics and philosophy, he introduced me to a publisher he knew, who was looking for staff. I took a job opportunistically in 1977, but then enjoyed it from day one.
How many titles do you publish each year?
Hardie Grant publishes around 400 new titles a year – my individual contribution is pretty modest.
Which book are you proudest of publishing?
Every victory has a thousand generals in publishing – meaning that I am claiming books where I was an actor, not solely responsible – but I have been involved with two Booker Prize winners, two prime ministers' memoirs, Spycatcher, other great novels, important non-fiction, multi-million-copy-selling children's series, ground-breaking food and wine books, and recently a wide range of excellent First Nations authors. As with any proud parent, it is too hard to nominate one child ahead of the others.
Do you edit the books you commission?
I've never edited, but I read and talk and stay as close as is helpful to key books.
What qualities do you look for in an author?
Sincerity, authenticity, passion for the project, knowledge, and then awareness of how much they have to commit in order to complete a successful book.
Who are the editors/publishers you most admire?
Reading the letters of William Heinemann to authors like D.H. Lawrence left an impression. I worked very closely with the extraordinary Paul Hamlyn; I always admired the passion of Lloyd O'Neil; I worked with and sincerely admire Helen Fraser, who subsequently ran Penguin UK; and I should add the tenacious Louise Adler, whom I worked with for some years. Then there are my current colleagues who are so good at what they do – Julie Pinkham, Marisa Pintado, Sarah Lavelle among a small galaxy of talent at Hardie Grant.
Do you write yourself? If so, has it informed your work as a publisher?
Occasionally, but informally. It reminds me to be polite to people who write like me when I reject a book.
What kinds of books do you enjoy reading?
My primary pleasure over the years has come from Australian fiction. I started with Patrick White, Martin Boyd, Shirley Hazzard, and Jessica Anderson and have never really stopped. Although I do possibly read as much American fiction, I feel more connected to the Australian writers.
In your dealings with authors, what is the greatest pleasure – and challenge?
Publishers are very privileged to be able to sit with some of the great minds and the most impressive people of our era and have them talk to us about their work and their ideas. The challenge is ensuring you publish a book that represents them properly.
In a highly competitive market, is individuality one of the casualties?
If it is a casualty, it is the publisher who will lose out. Individuality matters.
On publication, what is more gratifying: a brilliant launch, a satisfied author, encomiastic reviews, or rapid sales?
An author is satisfied by rapid sales. You must have a satisfied author, so rapid sales are the surest path to gratification.
What's the outlook for new writing of quality?
There is a whole new generation of writers talking to us and getting published, and that generation has its own definition of quality. It is an aeon apart from Patrick White or what I thought was quality in the 1970s. Books, eBooks, audio books, and podcasts are in demand and need talented writers and thinkers. I think the outlook is good.