A Little History of Poetry by John Carey
Yale University Press (Footprint), $43.99 hb, 312 pp
Poetry
A Little History of Poetry
by John Carey
I must admit to being intrigued by any self-proclaimed 'Histories of Everything', so I leapt at the prospect of a dense history of my favourite creative art and how it flourished in our past centuries, right down to a couple of writers who died in 2019. And occidental only: that is, apart from a sidelong glance at Hafez, Tagore, and Li Po's fellow poets. Unless you regard the Russians, that is – bridging East and West.
Yes, John Carey's A Little History of Poetry runs from Sappho's 'first description of the symptoms of passionate love' in Western literature, down through great, intransigent Catullus and the classics, all the way to tumultuous Ted Hughes and self-doomed Sylvia Plath: into the former's sense that 'what feeds the universe is the death of anything in it. / Even a gnat's death feeds the stars.' Even a short life nourishes those heavenly bodies, then, like those of Wyatt, Keats, and Lorca, among so many practitioners of the language art over centuries, especially in earlier, armoured ages; not that we know much about the Gawain Poet's life.
Continue reading for only $2.50 per week. Subscribe and gain full access to Australian Book Review. Already a subscriber? Sign in. If you need assistance, feel free to contact us.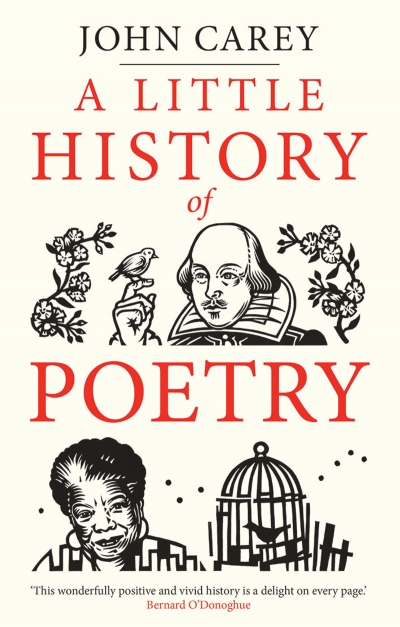 A Little History of Poetry
by John Carey
Yale University Press (Footprint), $43.99 hb, 312 pp