Radio Girl: The story of the extraordinary Mrs Mac, pioneering engineer and wartime legend by David Dufty
Allen & Unwin, $29.99 pb, 302 pp
Biography
Radio Girl: The story of the extraordinary Mrs Mac, pioneering engineer and wartime legend
by David Dufty
At first glance, this biography does not look especially compelling. Why should we want to know about Australia's first woman radio pioneer? But David Dufty calmly and quietly shows why Violet McKenzie is well worth celebrating.
From her earliest days, Violet, born in 1890, showed great flair for practical science. She became a high school maths teacher but was determined to study electrical engineering. She qualified, but her gender meant that she was refused admission to the university course and also to a technical college diploma. Meanwhile, her elder brother Walter had become an electrical engineer and was running his own business in Sydney. This was 1912: seduced by the new moving-picture craze, Walter had ploughed all his profits into a 'flickergraph training school', teaching people to operate cinema projectors.
Continue reading for only $2.50 per week. Subscribe and gain full access to Australian Book Review. Already a subscriber? Sign in. If you need assistance, feel free to contact us.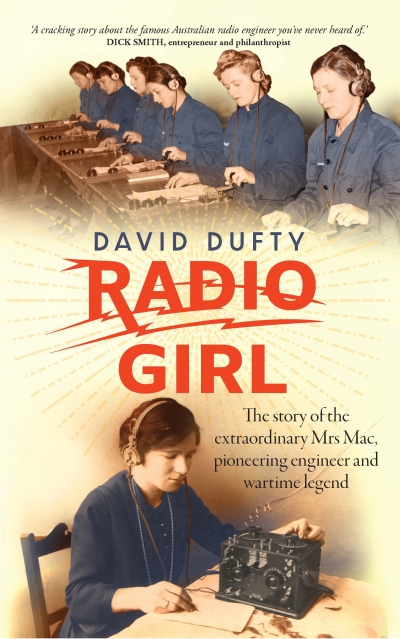 Radio Girl: The story of the extraordinary Mrs Mac, pioneering engineer and wartime legend
by David Dufty
Allen & Unwin, $29.99 pb, 302 pp