Good Economics for Hard Times: Better answers to our biggest problems by Abhijit V. Banerjee and Esther Duflo
Allen Lane, $45 hb, 412 pp
Economics
Good Economics for Hard Times: Better answers to our biggest problems
by Abhijit V. Banerjee and Esther Duflo
A survey conducted in the UK in 2017 asked people whether they trusted the opinions of a variety of experts, such as doctors, scientists, and nutritionists. Economists came second last in a big field, beaten to the bottom only by politicians. How can it be that practitioners of an academic discipline that traces its intellectual history back at least 250 years have sunk so low in popular esteem? It seems that the blame rests not with economists themselves, most of whom are honest and well-intentioned individuals whose main handicap, at least among the males of the species, is their legendary boringness and appalling taste in ties.
Rather, the problem lies in the discipline. The dominant school of economics that conventional economists practise is founded on the neoclassical principles of free markets, economic efficiency, consumer sovereignty, reduced taxation, and a diminished role for government in managing the economy. As professional practitioners in business, finance, and the public sector, economists steeped in these principles have considerable influence on economic policy, an influence that the public appears to regard with a great deal of disdain.
Continue reading for only $2.50 per week. Subscribe and gain full access to Australian Book Review. Already a subscriber? Sign in. If you need assistance, feel free to contact us.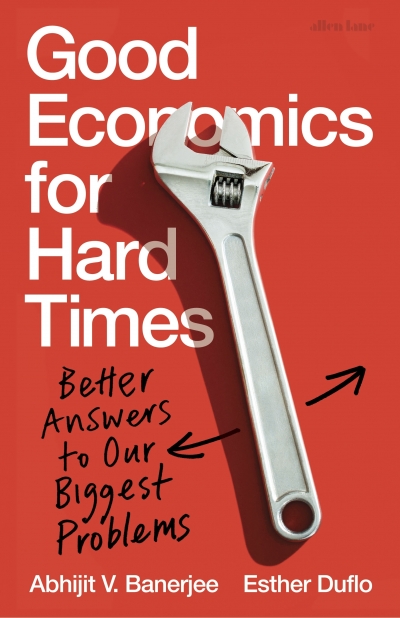 Good Economics for Hard Times: Better answers to our biggest problems
by Abhijit V. Banerjee and Esther Duflo
Allen Lane, $45 hb, 412 pp