Advances
News from the Editor's Desk
Art for everyone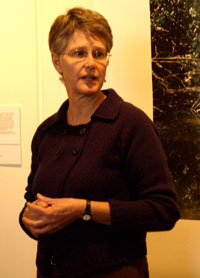 ABR George Hicks Foundation Fellow, Helen Ennis.Welcome to our annual Art double issue. There are many highlights, including Helen Ennis's article on 'Olive Cotton at Spring Forest', a fascinating reading of the great modernist photographer's second marriage and gradual re-emergence as a photographer in the latter decades of her life. Helen Ennis was able to write and research her long article because of the ABR George Hicks Foundation Fellowship. We are grateful to the Foundation for enabling the magazine to publish this work.
Canberrans will have an opportunity to enjoy an illustrated lecture on the subject at the National Library (6 p.m., Thursday, 11 July). Helen Ennis will repeat this lecture at the National Gallery of Victoria on Saturday, 17 August. See the full list of ABR events here.
Yarralumla and the arts
The Queen's Birthday – that most anachronistic of public holidays – brought the usual abundance of national honours. The Australian system has had many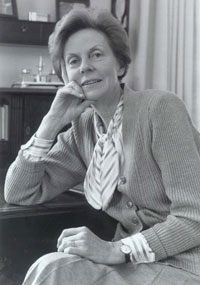 Jill Ker Conwaycritics in recent years – our Editor among them ('Dishonouring Our Writers', March 2008) – and Advances has always been quick to contrast the paucity (or total absence) of writers honoured by Yarralumla with the plethora of bureaucrats, politicians, and entrepreneurs. So we should congratulate the officials on their renewed focus on the arts. Norman Etherington, who often writes for us, received an AM, as did senior publisher Robert Sessions, who will retire from Penguin in October after a long and influential career. This time around there were two new Companions (the AC is the highest honour). Jill Ker Conway – the American-based educationist and author of The Road from Coorain (1989) received an AC, as did James Crawford, the distinguished jurist, academic, and author.
Other authors who were honoured included Hazel Edwards (OAM) and the noted cook–writer Diane Holuige (OAM).
Violence, violence!
Clive James is unwell – and has been for some time. We know from recent interviews that he continues to undergo treatment. But is there a more prolific Australian writer at present (John Kinsella always excepted)? In recent weeks, James has published a new verse translation of Dante's Divine Comedy, a self-lacerating poem titled 'Leçons de Ténèbres' in the New Yorker, and a brilliant article on hatchet jobs for the New York Times's 'Opinionator' (online commentary).
'Whither the Hatchet Job' abounds in the sweet epigrams and paradoxes that have made James's writings reliable reading for the better part of five decades. James contrasts the gladiatorial tenor of book reviewing on both sides of the Atlantic. In Britain, he says, 'Ripping somebody's reputation is recognized blood sport', whereas 'Such critical violence is far less frequent in America.' He is heartened by Zoë Heller's controversial review of Salman Rushdie's book Joseph Anton: A Memoir, and offers a memorable dig of his own: 'In my reading of Ms Heller's review, she didn't seem to question Mr Rushdie's importance but rather seemed merely to find piquancy in the fact that he never questioned it either.'
James praises 'the brilliant young Alice Gregory' and offers some fine advice of his own to new critics:
When I read the brilliant young Alice Gregory, in Slate, struggling to express how she simultaneously approves and disapproves of the journalism of Janet Malcolm, I want to lean through her study window (Alice Gregory's, not Janet Malcolm's) and explain that the whole secret of literary journalism is to express both sides of a question at once, and that only in America could that imperative seem abnormal. Alice, you can't eliminate the negative. It accentuates the positive.
In the Australia Day honours list, Yarralumla gave Clive James an AO to complement his earlier AM. Jill Ker Conway went straight to AC. We can only marvel at such calibrations.
Commas and pounds
Melbourne Writers' Festival (MWF) won't be announcing its full program until 19 July, but – sensibly – it has been offering 'sneak peeks and pre-release tickets'. Advances attended one briefing and was impressed by the diversity of themes and by new director Lisa Dempster's focus on young writers and new literary modes.
Since it has already been highlighted in 'MWF News', Advances is free to note the inclusion of seven London Review of Books editors and contributors. There will be five separate LRB sessions and seminars, featuring long-time Editor Mary-Kay Wilmers and Publisher Nicholas Spice, plus five distinguished LRB writers and identities: Jeremy Harding, Andrew O'Hagan, Jacqueline Rose, Colm Tóibín, and Marina Warner. Nicholas Spicer will deliver a lecture entitled 'Is Wagner Bad for Us?' at the Melbourne Arts Centre. (Some ABR readers will be familiar with his argument: LRB published this article in April 2013.) The organisers have foreshadowed the LRB tour in excited, even reverent prose: 'A literature buff's dream: journey through one of the world's most highly respected literary bibles ...'
The visit represents a continuation of MWF's focus on overseas literary/cultural magazines. Last year it was the New Yorker. Lisa Dempster told Advances:
Our relationship with international mastheads like the London Review of Books enables us to bring the world's leading writers and thinkers to our audiences. We believe firmly that bringing international publications to Melbourne creates a two-way exchange, setting up the opportunity to showcase our local literary talent – writers, editors and publications – to our visiting international delegations.
LRB has its political enemies, but many littérateurs agree that it is one of the most stylish magazines of its kind. It boasts outstanding writers, a distinctive editorial line, fine design standards, stellar events, Alan Bennett's inimitable diary, and a cosy bookshop in Bloomsbury. LRB has many readers in this country.
We understand that the LRB 'targeted' MWF because of the success of recent visits by other magazines. We're not surprised: all editors welcome public opportunities to recruit new readers and subscribers. But should an Australian festival be devoting so many of its resources to a wealthy overseas magazine? Here we note that in 2010 The Sunday Times reported that LRB had accumulated a debt of £27 million since the early 1990s – all possible because, enviably, Mary-Kay Wilmers' family trust underwrites LRB. Wilmers was quoted at the time: 'Yes, it's family money and the debts have been rising for many years. But I really just look after the commas.'
LRB, it must be said, exhibits little interest in Australian literature. Unlike the New York Review of Books, say, it reviews few Australian titles. The new Peter Carey or Les Murray, sure – but few others make the cut. And unlike the Times Literary Supplement, LRB publishes few Australians. Ian Donaldson and Sheila Fitzpatrick (both of whom write for ABR) have appeared in recent months, but it's difficult to nominate more than a handful of others who have done so in recent years.
Will the LRB's promotional tour pique stronger interest in Australian culture? We can only hope that MWF's confidence is well placed, while noting that Australia has a rich and diverse magazine culture of its own – one that warrants due notice at our literary festivals, and not just in secondary roles.
Porter Prize
The tenth Peter Porter Poetry Prize – which honours the life and work of the great Australian poet Peter Porter (1929–2010) – is now open. This year the total prize money has increased to $6500. The winner will receive $4000; the five other shortlisted poets $500 each. This year the judges are David McCooey (ABR's Poetry editor) and Felicity Plunkett. Poets have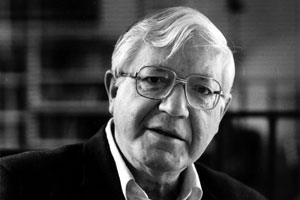 Peter Porter (1929–2010)until 20 November 2013 to enter.
For the first time, poets can enter (and submit their poems) online – indeed, we encourage all entrants to do so. It's quicker for you, and infinitely more practicable from our point of view. We love our prizes, but processing thousands of individual entries is time-consuming. For those who feel uncomfortable with digital methods, guidelines and entry forms are available on request here.
Calibre Prize
Essayists have until 1 December 2013 to enter the Calibre Prize for an Outstanding Essay. The winner will receive $5000. Entry forms are now available, and full guidelines appear here. (There is no online facility for Calibre.)
Calibre has been a major contributor to the renascence of the non-fiction essay in this country. Past winners include Kevin Brophy, Elisabeth Holdsworth, and Rachel Robertson. This is the eighth time we have offered Calibre. We are only able to do because of the continuing generosity of Mr Colin Golvan SC, one of our three Augustan Patrons. Together they enable us to offer our three literary competitions, and we thank them warmly.
Martin Thomas was our winner in 2013; his essay '"Because It's Your Country": Bringing Back the Bones to West Arnhem Land' (April 2013) has won many plaudits. This month we will make it freely available online in our Popular Features section. Later in the month Dr Thomas will be in conversation with Morag Fraser about many of the themes explored in his Calibre essay. This is a free event at Boyd on Friday, 26 July – part of the Past Matters Festival, a celebration of Indigenous art and culture.
Parcel poor
Whenever we offer prizes, we're struck by the number of entrants who choose the most expensive means of submitting their works. We admire their keenness but worry about the unnecessary expense, especially given the high cost of postage in this country. There is no need to send works by courier or overnight mail or registered post. Ordinary mail is fine. If you are anxious about delivery, choose the less expensive Parcel Post method: it's quite trackable.
Fellowships galore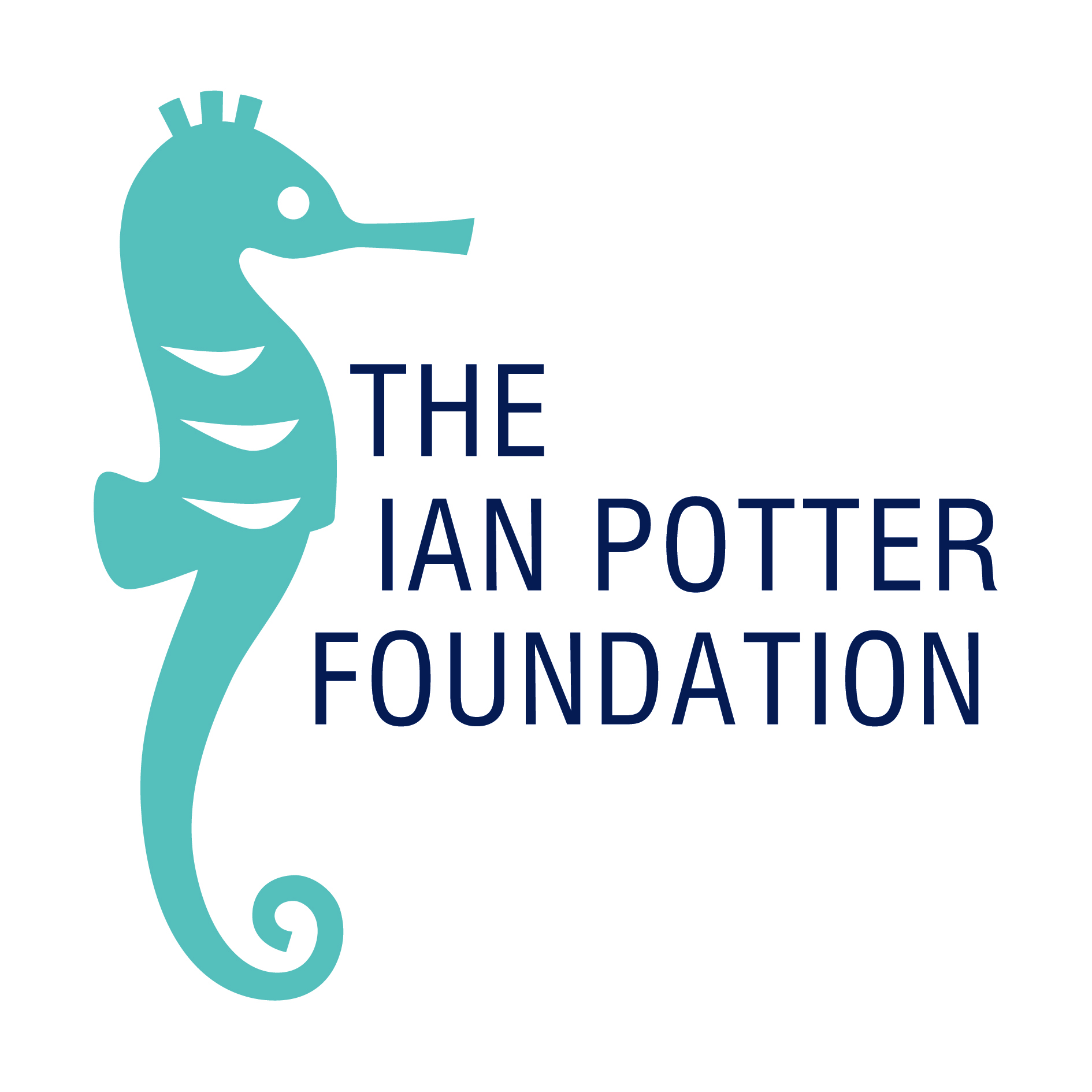 We're delighted to offer the third of our ABR Ian Potter Foundation Fellowships. The theme of this one is Literary Studies. Published writers and scholars have until 1 September to apply. Please read our guidelines closely.