August
ABR August issue launch and Shannon Burns in conversation with Patrick Allington

Monday, August 3 (5.30pm for 6pm) SA Writers Centre, 187 Rundle Street, Adelaide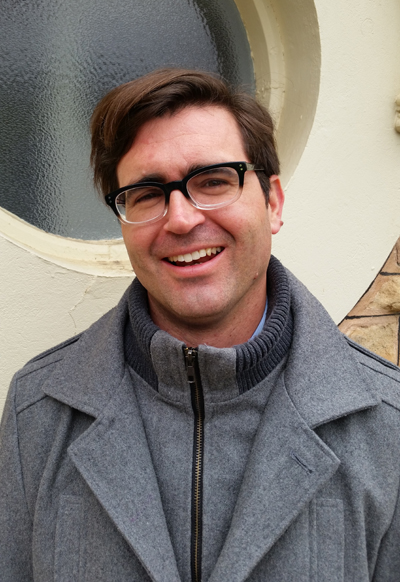 Shannon Burns, based at the University of Adelaide, is the current ABR Patrons' Fellow. The subject of his Fellowship article is a long profile of the award-winning novelist Gerald Murnane. Dr Burns has interviewed the author and had rare access to his unusually extensive personal archive. He has also interviewed close friends and associates of Gerald Murnane. His article ('The Scientist of His Own Experience: A Profile of Gerald Murnane') will appear in the August issue of ABR.

Shannon Burns will be in conversation about Gerald Murnane and his Fellowship essay with Patrick Allington at a special event in Adelaide on Monday, 3 August (South Australian Writers' Centre, Rundle Mall, 5.30 pm).
Where: SA Writers Centre, 187 Rundle Street, Adelaide.
When: Monday, 3 August, 5.30 pm (for 6 pm start)
Bookings: This is a free public event, jointly presented by Australian Book Review and its sponsor Flinders University. Everyone is most welcome, but reservations are essential: This email address is being protected from spambots. You need JavaScript enabled to view it.
Ray Mathew Lecture, delivered by Andrea Goldsmith: 'Private Passions, Public Exposure'
Wednesday, August 5 (6 pm), Assembly Hall, Boyd
THIS EVENT IS NOW FULLY BOOKED
Andrea Goldsmith has chosen the mysterious workings of the imagination as her subject for the 2015 Ray Mathew lecture, presented by the National Library of Australia. She has long been fascinated by the strange alchemy whereby the private and ephemeral meanderings of a freely-ranging, borderless mind transmogrify into tangible, observable behaviours - whether it be a decision to marry or move house, or an artwork such as a novel or a painting.
In her lecture, she shows how an imagination fuelled by reading can help a child through the bewildering thicket of childhood; how music can provide solace and respite from grief over the death of a beloved; how mental travelling can remove a person from a life grown too hard and lead to a new novel about memory. She takes a walk across the vast landscape of Kilauea, the longest continually active volcano on the face of the earth, a landscape that might well be a 3D version of the imagination. She explores how Brueghel's painting, The Fall of Icarus, inspired Auden's great poem, 'Musée des Beaux Arts', and how this poem in turn shaped a novel of her own.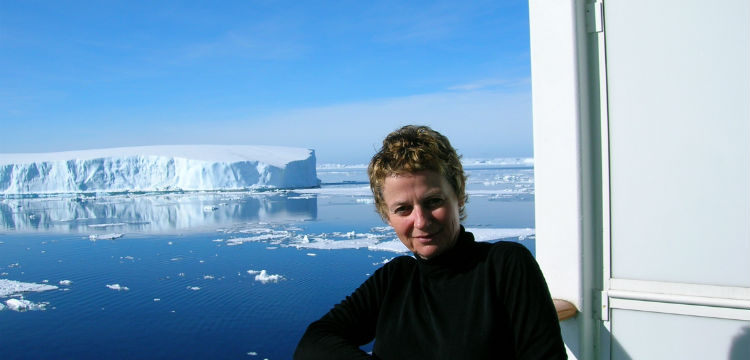 Andrea Goldsmith
She believes that if the imagination is to range freely, in addition to solitude, privacy and contemplation, the demanding, look-at-me, like-me, connect-with-me self needs to be muted. She suggests that the self - promoting it, modifying it, pleasing it, sharing it - has become the paramount creative project in the modern world.
Andrea Goldsmith embraces the digital world but she also thrives on the imagination's power. In her lecture, 'Private Passions and Public Exposures', she reveals that if mindful and selective of what each of these two powerful human spheres can provide, we can have the best of both worlds.
This is a free event but bookings are required. To book please call ABR on (03) 9699 8822 or email This email address is being protected from spambots. You need JavaScript enabled to view it.
September
ABR Brisbane Writers Festival Tour
Thursday 3 to Sunday 6 September 2015
Join us for a stellar weekend of literary events on a winter getaway in Brisbane at the Brisbane Writers Festival. ABR is partnering with Academy Travel for our first literary tour. The tour package includes three nights' accommodation, tickets to festival events, and, of course, ABR hospitality and conviviality.
ABR will have a strong presence at the Festival and in conjunction with the BWF will also present three special events: the ABR Elizabeth Jolley Prize Ceremony, the Jolley Prize winner in Conversation, and launch ABR's new Queensland poetry anthology, States of Poetry. Tour guests will have special access to selected BWF events and get to meet writers and other ABR supporters at this great festival. See Academy Travel's website for bookings and full itinerary details.