February

ABR Patrons' Annual Lecture
On 15 February 2016, Kim Williams AM will deliver the inaugural ABR Patrons' Annual Lecture at the University of Sydney, entitled 'Cultural Renewal in Modern Australia Philanthropy, public discourse and the role of the 'public academy' in the modern era.'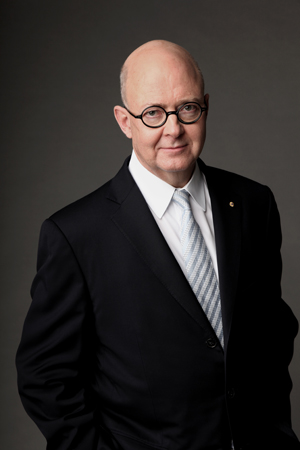 Kim Williams
Kim Williams has had a long and stellar career in news media, film and television, and music. Over four decades he has served on numerous boards in the cultural sector. Having been a long-term supporter of ABR, an arts advocate and a private investor in diverse creative arenas, he will explore the notion of what he describes as the 'public academy' in the modern era. Kim Williams will discuss philanthropy, thought leadership and policy agenda setting. He will reflect on directions in public discourse and on current trends in cultural policy determination. His lecture will focus on the need for open, respectful debate and on the primacy of renewal in policy and financial commitments from the public and government equally.
Kim Williams has held many positions including as CEO of each News Corp Australia, FOXTEL, FOX Studios Australia, the Australian Film Commission, and Musica Viva. He is the newest Commissioner of the AFL and recently completed a nine-year term as Chairman of the Sydney Opera House Trust.
Philanthropic support from more than 150 Patrons has transformed ABR in recent years. The ABR Patrons' Annual Lecture is an important expression of this altruism and a major contribution to cultural debate. We warmly thank all of our Patrons.
When: 6 pm, Monday, 15 February 2016
Where: Law School Foyer, Sydney Law School, Eastern Avenue, The University of Sydney
Bookings: This is a free event but bookings are essential.
ABR is delighted to be presenting the lecture in association with Sydney Ideas at the University of Sydney.
March
2016 Peter Porter Poetry Prize ceremony
Join us for the Peter Porter Poetry Prize ceremony at 6pm on Wednesday, 9 March in Studio 2 at Boyd Community Hub (207 City Road in Southbank). The shortlisted 2016 Peter Porter Poetry Prize poems will be published in our March 2016 issue but the overall winner will not be revealed until the event. After readings from the poetry of Peter Porter, the shortlisted poets will introduce and read their poems before the announcement.

When: 6 pm, Wednesday 9 March 2016
Where: Studio 2, Boyd Community Hub, 207 City Road, Southbank, Victoria 3006.
Bookings: This is a free public event but bookings are essential: This email address is being protected from spambots. You need JavaScript enabled to view it. .