States of Poetry - Poets
States of Poetry 2017 - ACT | About John Foulcher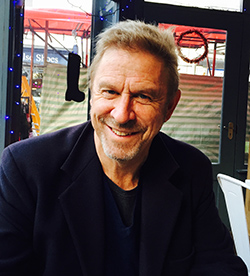 John Foulcher has published ten books of poetry. The first was Light Pressure (Angus & Robertson, 1983); the most recent, a selection of the previous nine volumes, was 101 Poems (Pitt Street Poetry, 2015). His work has been published in magazines, newspapers, and anthologies for the past thirty-five years. In 2010 he was the Literature Board's resident at the Keesing Studio in Paris; his book, The Sunset Assumption (Pitt Street Poetry, 2012), was a reflection on that experience. He is at present completing his next book, titled A Casual Penance. He has also been also a secondary school teacher in New South Wales, Victoria, and the ACT.
State Editor Jen Webb's notes
John Foulcher is a long-term resident of the ACT, and a very active member of the poetry community. He shifts confidently between prose poems and lineated poems, mixing narrative, imagery and memory in what are often sharply moving works. I recorded his reading at his home in Canberra, and you will be able to detect, behind his voice, the hum and burr of this small city.
Poems
Recording
John Foulcher reads 'The Poetry Exam', 'Paris Evening', and 'Before the Storm'
Further reading and links
Wikipedia – John Foulcher
'2016 Books of the Year', Australian Book Review, December 2016, issue no. 387
'Peter Kenneally reviews 101 Poems by John Foulcher, Small Town Soundtrack by Brendan Ryan, and Ahead of Us by Dennis Haskell', Australian Book Review, June-July 2016, issue no. 382
Pitt Street Poetry – John Foulcher