Books of the Year
2017 Books of the Year
Michelle de Kretser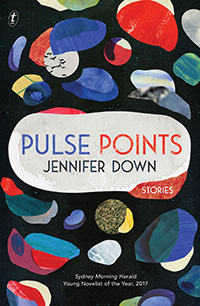 Sybille Smith's Mothertongue (Vagabond) is a thoughtful, brief memoir-in-essays, chiefly concerned with growing up between two places, Vienna and Sydney, and two languages, German and English. It speaks of loss and carves out recoveries (partial, provisional) in moving, lucid prose; a small gem.
In a big year for Australian novels, here's a shout out for two collections of stories. Jennifer Down's Pulse Points (Text Publishing, reviewed in ABR 9/17) consolidates her reputation as a remarkable young writer. Her stories are effortlessly global yet strongly anchored in place. They testify to Down's remarkable powers of observation and her ability to create bleak but engaging worlds – the longer tales are especially potent. Tony Birch's Common People (UQP, 9/17) also traffics in characters in difficult circumstances, but Birch is tender as well as unsentimental. This sturdily crafted collection, Birch's best yet, offers illuminating, sometimes harrowing narratives that sing of solidarity and humour in hardscrabble lives.
Geordie Williamson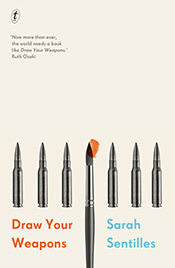 In a world where nations are more likely to militarise than to engage in dialogue, to build walls rather than open borders, Sarah Sentilles's Draw Your Weapons (Text Publishing, 8/17) is a formally elegant and intellectually rigorous argument for peace. Not a pacifist manifesto so much as a collage built from paradox and juxtaposition – from encounters with images of terror, war, and torture – whose total implication is clear. We in the affluent West cannot remain unsullied by refusing to look at evidence of the multiplying human disasters around us. Sentilles' book inspires us to be more than we are, to live beyond our historical moment. Not a call to arms so much as a call to the writers' pen.
Continue reading for only $10 per month. Subscribe and gain full access to Australian Book Review. Already a subscriber? Sign in. If you need assistance, feel free to contact us.