Environmental Studies
'We'll be going this earth': an environmental survey
by Lynette Russell, et al.
•
To complement the reviews and commentaries in our Environment issue, we invited a number of writers and scholars to nominate a book that will give readers a better appreciation of the environment.
---
Lynette Russell

Director, Monash Indigenous Studies Centre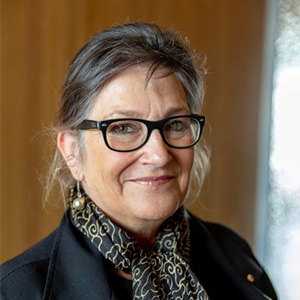 Understanding our environment – its vulnerabilities and fragility, its challenges, history, and future (our future) – should be a concern for each and every one of us. In recent years, several important Australian books have pondered these questions, written from a range of disciplines and standpoints. Ruth A. Morgan's Running Out? Water in Western Australia (2015) offers a deeply historical perspective to the ever-present concern of the availability of water. Joëlle Gergis powerful exploration of climate change, Sunburnt Country: The history and future of climate change in Australia (2019), should be compulsory reading for decision-makers and legislators. Tony Hughes-d'Aeth's Like Nothing on this Earth: A literary history of the wheatbelt (2017) illustrates how the role of the environment has been central to creative writing and, by extension, how settler Australians figure their place on the land. For me, there is still one environmental book that everyone should read: Rachel Carson's Silent Spring (1962) – still prescient, contemporary, and utterly terrifying.
Ruth A. Morgan

Senior Research Fellow in History, Monash University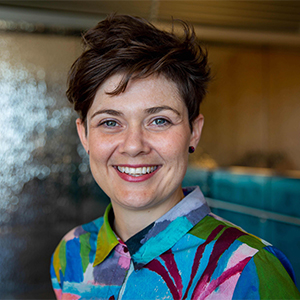 Returning to Tim Flannery's The Weather Makers: The history and future impact of climate change (2005) nearly fifteen years after it was published shows how far we've come, but also, how frustratingly far we have to go. When Flannery was writing it, Australia was yet to sign the Kyoto Protocol, and the Millennium Drought was still a reality. What The Weather Makers still offers is an Australian story of planetary change and how our continent is faring in a warming world. We remain 'the weather makers, and the future of biodiversity and civilisation hangs on our actions'.
Andrea Gaynor

Associate Professor of History, The University of Western Australia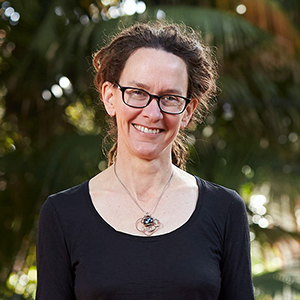 It has been a convenient fiction for settler Australians that their colonial forebears were at best alienated from the land or even hated it: an ignorant and antagonistic past that can perpetually give way to a more informed and sympathetic present. Moving across and between the twin poles of art and law, Tim Bonyhady's The Colonial Earth (2000) disrupts this myth. By illuminating the aesthetic and moral, as well as utilitarian, impulses that lay behind colonial environmental-protection efforts, the book evocatively demonstrates that environmental appreciation is as deeply embedded in settler culture as is resistance to effective environmental protection. The upshot is that environmental appreciation is not enough: beyond experiencing and declaring our love of particular places and species, we also need to understand the deep and enduring nature of the threats we pose to them, and to organise alternatives to our destructive economy and culture.
Danielle Clode
Inaugural ABR Dahl Trust Fellow in 2014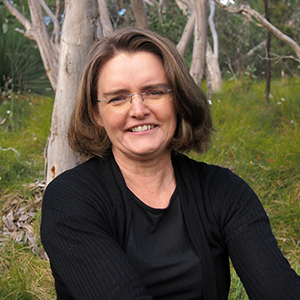 US-based Australian academic Gillen D'Arcy Wood's Tambora: The eruption that changed the world (2015) is an impressive piece of detective work. By unravelling the global impacts of a 'megacolossal' volcanic eruption in Indonesia in 1815, the author documents the unappreciated devastation even this relatively short-term fluctuation caused. Given current predictions, a drop of 1.5 degrees over a decade seems minor, and yet the ultimate death toll and long-term economic damage are sobering. A few devastatingly cold winters led to opium dependence in Yunnan, westward migration across the United States, the first great depression, famine in Ireland, and typhus and cholera plagues that killed millions. Beautifully written, Tambora draws on scientific and literary evidence to bring together a very personal account of the costs of living through destructive climate change. It reminds us of just how fragile this ecosystem, and our place in it, really is.
Tom Griffiths

Historian and author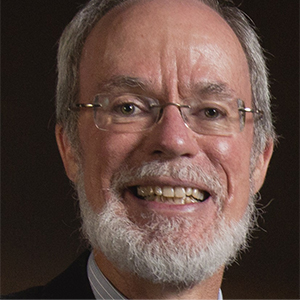 Charles Massy's wonderful book about regenerative agriculture, Call of the Reed Warbler (2017), shows how solutions to the environmental crisis can literally come out of the ground. In the tradition of Elyne Mitchell and Eric Rolls, farmer-scholars who wrote passionately from a knowledge of beloved country, Massy eloquently evokes his farm on the Monaro high plains while investigating the future survival of Earth and humanity. His book begins with a world history across millennia and then takes us into Australian earth with a myriad farming stories – first, Charlie's own account of how he had to unlearn the imported farming habits of his upbringing, and then those of farmers from around the continent who are regenerating agriculture by working with rather than against nature. It is a visionary book that filled me with practical hope for what can be done, and excitement about what we are already doing.
Tony Hughes-d'Aeth

Discipline Chair for English and Cultural Studies, The University of Western Australia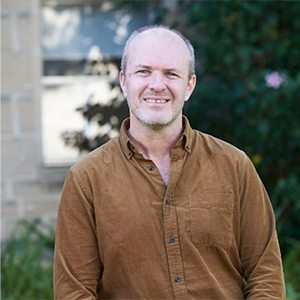 The Environment: A history of the idea (2018) by Libby Robin, Paul Warde, and Sverker Sörlin is an immensely valuable book. Compact and highly readable, the book brings together three leading lights in the environmental humanities to help us understand how this idea of the environment – one we take for granted and use all the time – actually came into being. While the word was first introduced into English from the French in 1827 (by Thomas Carlyle), its contemporary sense owes much to the emerging planetary sensibility that erupted after the end of World War II. The narrative unfolds like a good detective novel, with the various components of the story of this concept brilliantly rendered. I wish I could have read the book long ago – it answered so many questions. It's now an indispensable resource for anyone wishing to understand the conceptual foundations of environmental understanding.
Ceridwen Dovey

Writer of fiction, creative non-fiction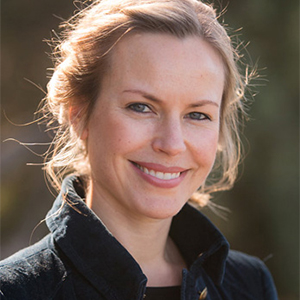 The Sea Around Us (1951), by the American environmentalist Rachel Carson, is not as famous today as Silent Spring (her 1962 manifesto documenting the dangers of widespread chemical pesticide misuse), but it's essential reading. Carson loved to observe the rock pools around her cottage in Maine, while also joining the dots between the bigger ethical and political questions raised by the ocean's vastness, and preciousness, as a shared resource. She had a brilliant grasp of the science, but also thought of herself as a poet of the sea, infusing her writing with wonder. One of Carson's most famous rallying cries to her readers was to urge them to ask, 'Who speaks? And why?' In the midst of any environmental controversy or uncertainty, somebody always has more to gain from one outcome than another. Carson believed that it is our moral responsibility to pay close attention, not just to nature but to the workings of power.
John Kinsella

Poet, novelist, critic, essayist and editor whose writing is strongly influenced by landscape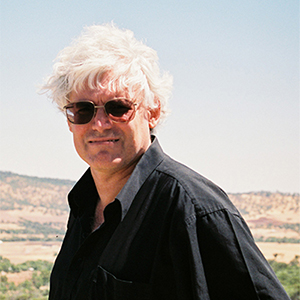 It is an interesting thing for me to look back and identify a single work that prompted personal sentiments of environmentalism. Activism came from observation, participation, and a desire to rectify my own culpabilities – of witnessing the damage being done. This is why I turn again and again to the poems that spoke to me of the natural world, of the brute reality of colonial intrusion, and of the need for justice – the Collected Poems of Judith Wright. Increasingly, Wright didn't separate cause and effect; she saw the interconnections between different injustices. Environmentalism per se cannot operate alone: Wright's conservation was part of a larger picture of obligation and recognition. So while Rachel Carson's Silent Spring was a shock to my senses, it reinforced and evidenced what I already knew from direct observation. I have always struggled with Thoreau's Walden, finding no redress to the contradictions of the privileged space of the Western thinker immersing himself in 'natural surroundings' as a route to 'answers'. Wright's relationship to colonial pastoral origins, and her efforts to create a dialogic poetry of presence, work hand in hand with her celebration of life. Since I was a teenager, she has spoken to me of a way of being environmentally activist and receptive to contradictory issues involved in acts of conservation.
Billy Griffiths

Historian and lecturer in Cultural Heritage and Museum Studies, Deakin University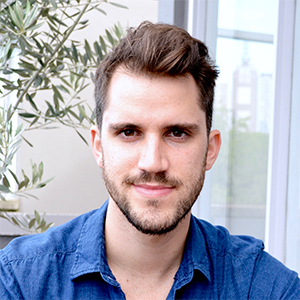 Australians are still coming to terms with the idea that their environment is as much cultural as it is natural. In 1969, archaeologist Rhys Jones coined the phrase 'fire-stick farming' to describe the intricate means by which Indigenous peoples shaped Country with flame. It was a provocative, revolutionary idea, but the insight wasn't fully developed until 1975, when Sylvia J. Hallam published her masterful history, Fire and Hearth: A study of Aboriginal usage and European usurpation in south-western Australia. Hallam explores the regional nature of fire histories, the diversity and antiquity of Indigenous burning regimes, and the social contract between people and fire, expressed through language, art, ritual, and Law. It remains a rich and exciting book, and it has shifted the way I view the Australian environment. As Hallam writes in her opening passage, 'The land the English settled was not as God made it. It was as the Aborigines made it.'
Michael Adams

2017 Calibre Essay Prize winner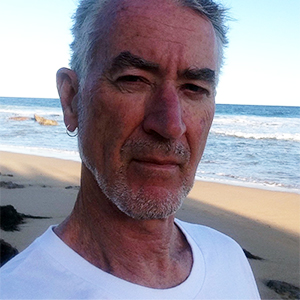 The etymology of book takes us to beech in Germanic languages and connects to codex in Latin, both of which refer to blocks of wood. The etymology of geography gives us: geo-graphy, earth-writing. Writing presupposes reading, and the critical book for Australians to read is actually this land, this earth. The story we need is clearly written here already, and its best interpreters are its First Peoples. Two hundred and thirty years of colonial settlement is 0.3% of this land's human history, an eyeblink in the cognitive, visceral, and sacred understandings of this Country. In the short term, if you want an actual book, I recommend Kakadu Man by Big Bill Neidjie: 'Dirt, earth, I sleep with this earth. / Grass … just like your Brother. / In my blood in my arm this grass. / This dirt for us because we'll be dead, / We'll be going this earth. / This the story now.'