Yes Yes Yes: Australia's journey to marriage equality by Alex Greenwich and Shirleene Robinson
NewSouth, $29.99 pb, 336 pp, 9781742235998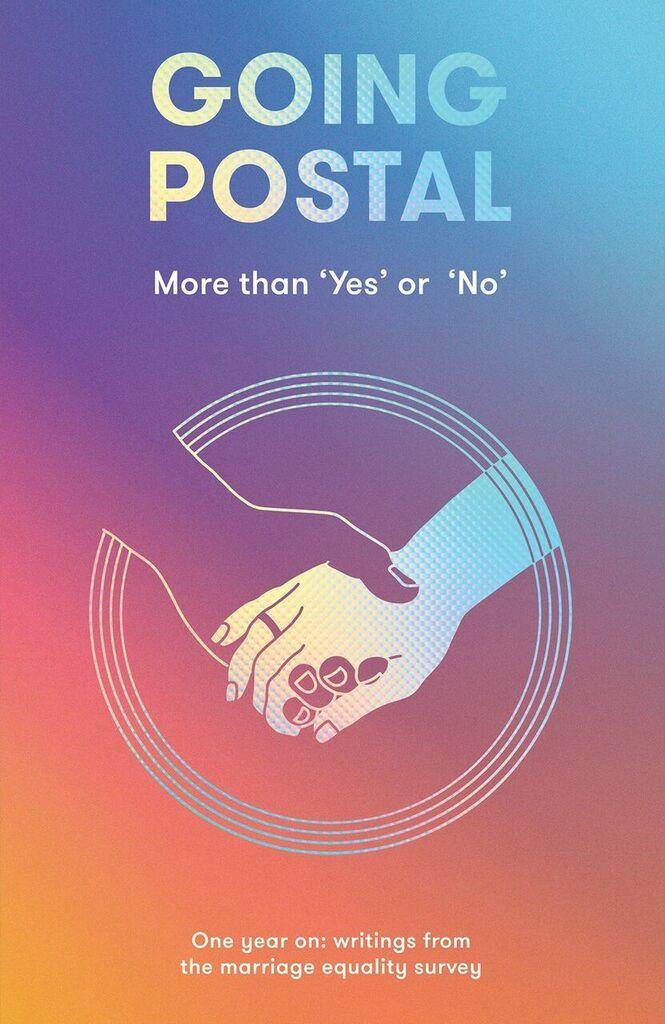 Going Postal: More than 'yes' or 'no', one year on: Writings from the marriage equality survey
edited by Quinn Eades and Son Vivienne
Brow Books, $32.99 pb, 312 pp, 9781925704112
Commentary
Yes Yes Yes: Australia's journey to marriage equality
by Alex Greenwich and Shirleene Robinson

&

Going Postal

edited by Quinn Eades and Son Vivienne
Glitter canons erupted at colourful gatherings across the country on 15 November 2017 as the Australian Bureau of Statistics revealed that 61.6 per cent of participants had voted yes in the marriage equality plebiscite. Yes Yes Yes: Australia's journey to marriage equality, published on the anniversary of that historic day, illuminates the official campaign's manoeuvres.
Drawing on the recollections of two of Australian Marriage Equality's most prominent spokespeople – independent NSW politician Alex Greenwich and Shirleene Robinson, an associate professor at Macquarie University – Yes Yes Yes commences in Canberra on 7 December 2017 when the legislation was finally passed in the federal parliament. Oddly, it offers few personal insights into the jubilation of the day. This approach is maintained as the book proceeds with a fairly straightforward timeline of events.
Continue reading for only $2.50 per week. Subscribe and gain full access to Australian Book Review. Already a subscriber? Sign in. If you need assistance, feel free to contact us.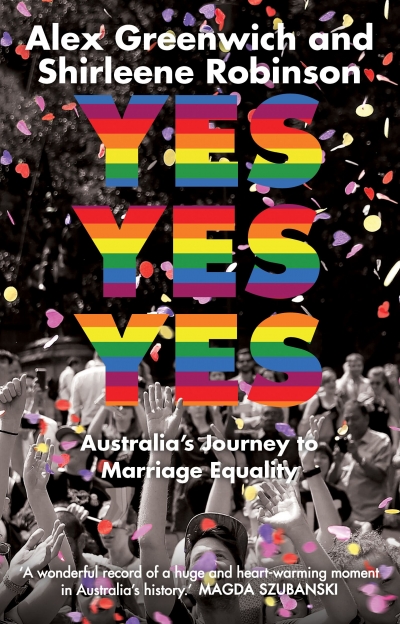 Yes Yes Yes: Australia's journey to marriage equality
by Alex Greenwich and Shirleene Robinson
NewSouth, $29.99 pb, 336 pp, 9781742235998