Art
Light: Works from Tate's Collection
The power of illumination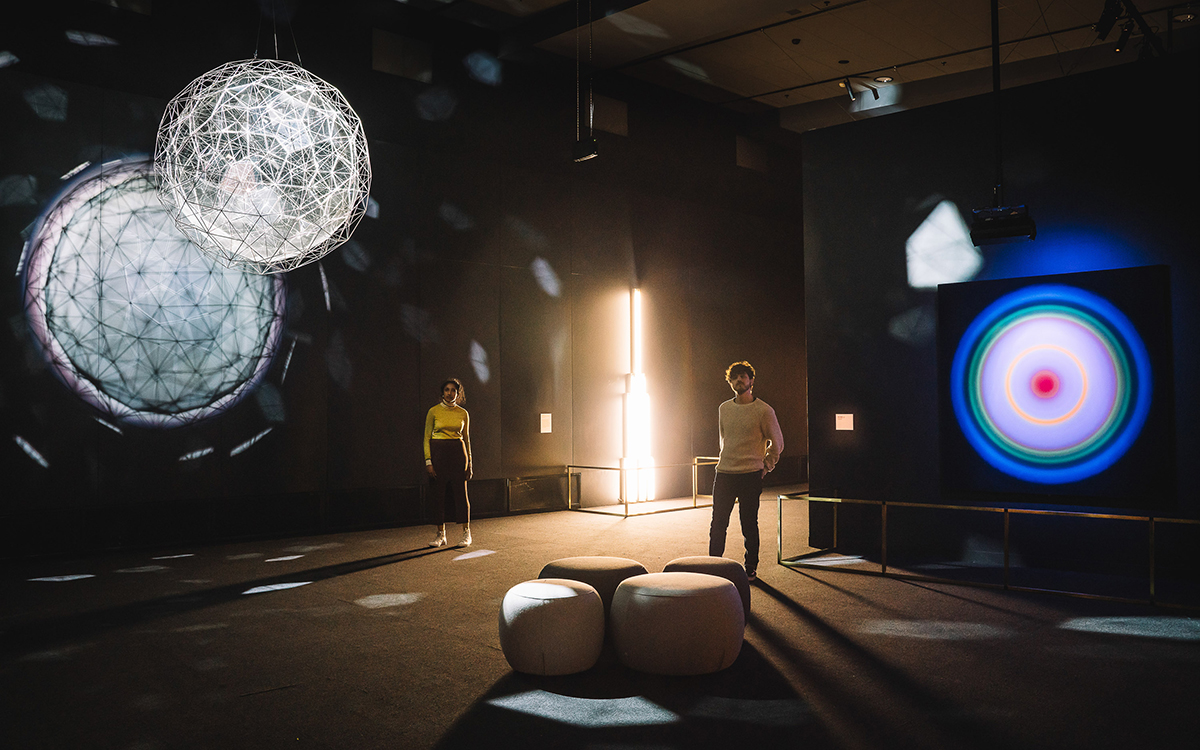 The allegory of the cave in Plato's Republic represents Western metaphysics' defining narrative on the nature of light. In this famous fable of shackled prisoners, humankind is confined to a realm of falsity and shadows from which they can only escape by breaking free into the light of day, where the power of illumination reveals the truth of the world.
Without overt reference to this foundational treatise yet implicitly congruent with its elevation of light, Light: Works from Tate's Collection presents seventy-two works from the London gallery's permanent collection linked to the subject. It fractures the unity of light into sections, offering sub-thematics including Spiritual Light, Scientific Light, Interior Light, and Expansive Light, each typified by works from a small number of artists.
Descending the stairs at ACMI, one first encounters the zone of Spiritual Light, encapsulated by George Richmond's The Creation of Light (1826): a small jewel-like tempera, gold and silver painting on wood. Figuratively and stylistically redolent of William Blake, the painting portrays a muscular anthropoid God suspended mid-air in the divine act of summoning into being celestial light. This Blakean scene firmly sets the exhibition's Anglocentric tone, its view of light as radiating out from a Romantic core.
Continue reading for only $10 per month. Subscribe and gain full access to Australian Book Review. Already a subscriber? Sign in. If you need assistance, feel free to contact us.