Opera
Watershed: The Death of Dr Duncan
A major new Australian oratorio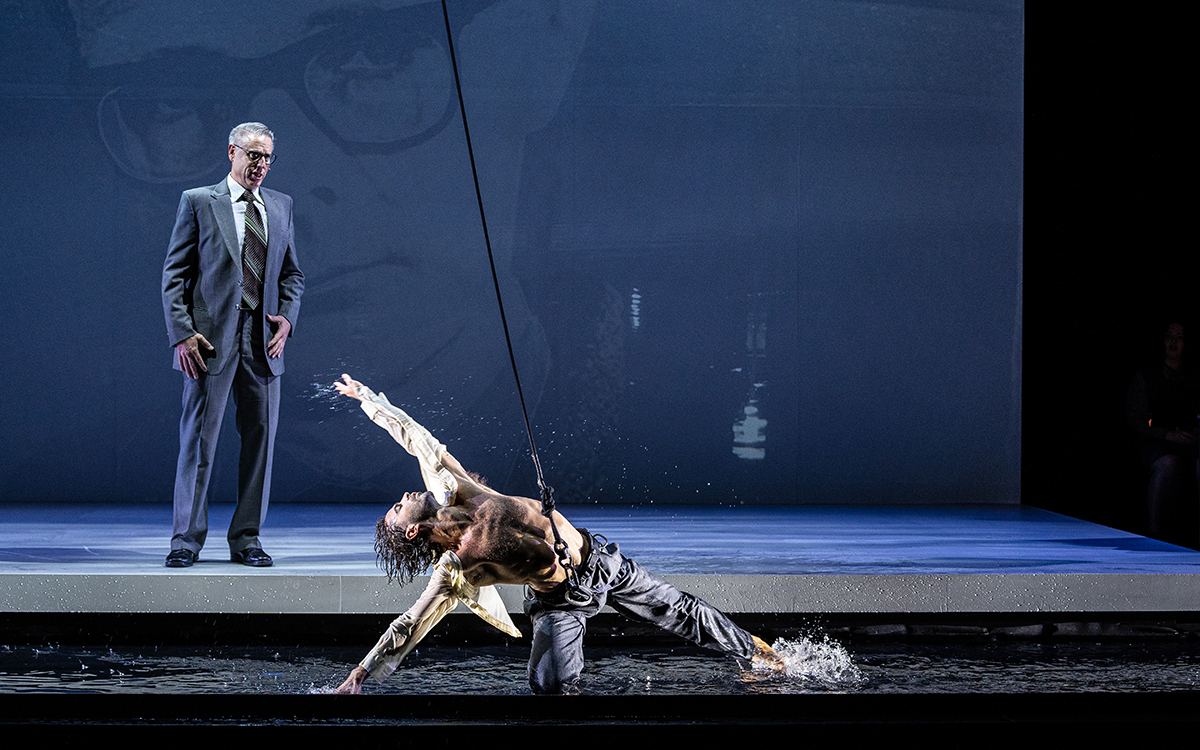 Neil Armfield's production of Watershed ­– a new oratorio by composer Joe Twist and co-librettists Alana Valentine and Christos Tsolkias about the murder of Ian Duncan by police in Adelaide in 1972 and the subsequent cover-up and campaign for homosexual law reform – is an angry, brave, beautiful, emotionally shattering, and unexpectedly uplifting work.
Duncan was thrown into the Torrens River and drowned by drunken Vice Squad officers who were in the habit of giving 'swimming lessons' to gay men on a well-known beat just downstream from the Festival Centre and bordering on the grounds of the University of Adelaide, where Duncan, an Englishman, had recently been appointed a law lecturer. The coronial inquest, external police investigation, and reopening of the case ten years later that led to a criminal trial all drew a blank, although the evidence pointed strongly to three officers (who were never convicted). The murder became a cause célèbre in Adelaide and heralded the battle for legislation that saw South Australia become the first state in Australia to decriminalise homosexuality in 1975. However, justice has still not been done; key archives have been destroyed by police; and gay bashings, homophobia, and transphobia remain endemic. (Much of the story has been exhaustively detailed by Tim Reeves – who is also a historical consultant on the oratorio – in his recent book The Death of Dr Duncan, published by Wakefield Press.)
Continue reading for only $10 per month. Subscribe and gain full access to Australian Book Review. Already a subscriber? Sign in. If you need assistance, feel free to contact us.