Film
Playing with Sharks
Sally Aitken's biodocumentary on the shark realm
Madman Films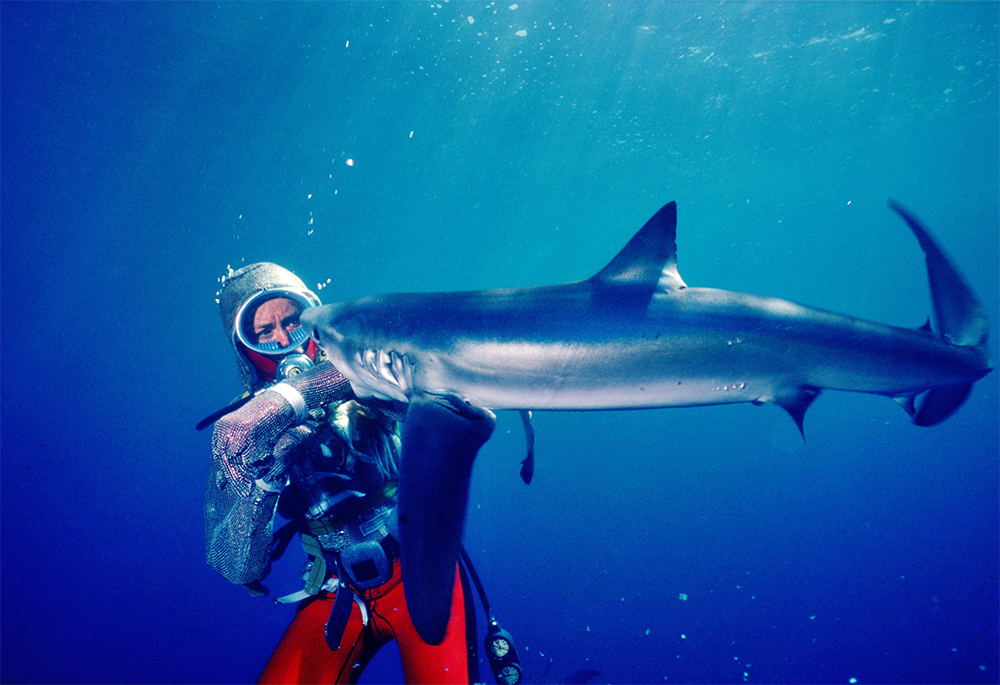 Any film about shark conservation faces a dilemma: how to de-sensationalise an animal whose cinematic charisma relies on the combination of thrill and fear. What reels us in as viewers is the excitement of an up-close, full-frontal encounter with a dangerous predator. Film scholar Tom Gunning talks about this as 'lust for the eyes', when an image 'rushes forward to meet the viewer', provoking 'a complicated sort of excitement bordering on terror'.
The tension between the appeal of this thrilling footage and an attempt to build more knowledge of, and respect for, sharks is common to all shark films that are not just sharksploitation. In Sally Aitken's documentary Playing With Sharks, this conflict is palpable in the juxtaposition of riveting shark footage with more quotidian interviews with Australian diver Valerie Taylor, as she says, matter of factly, that sharks are not that dangerous. Our eyes devour the spectacular images that fire up our emotional brains, the more rational talking heads trailing a distant second best.
Continue reading for only $10 per month. Subscribe and gain full access to Australian Book Review. Already a subscriber? Sign in. If you need assistance, feel free to contact us.