Theatre
Appropriate
A triumphant production of a challenging play
Sydney Theatre Company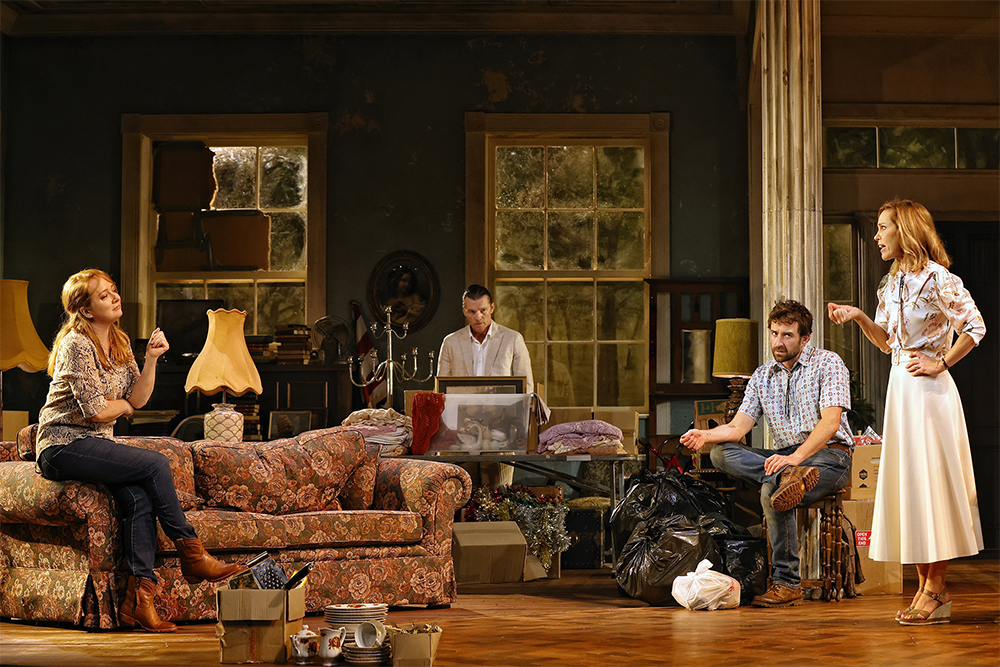 Picasso is supposed to have claimed that 'good artists borrow, great artists steal'. The young American playwright Branden Jacobs-Jenkins does something slightly different. He, as it were, appropriates, taking well-known theatrical styles and adapting them to his own use. He gets old theatrical forms – the minstrel show in Neighbors (2010) or nineteenth-century melodrama in An Octoroon (2014), which this writer was fortunate enough to catch in New York, and explodes them to blisteringly funny effect. With Appropriate (first produced in 2013), he adopts that well-worn saga, the dysfunctional southern American family.
The premise could hardly be more archetypical. The Lafayette family has gathered at the crumbling Arkansas mansion of its recently deceased patriarch, Ray, a distinguished judge, to squabble over and divide the spoils. The eldest sibling, Toni – a bitter, angry divorcee with a problem son, Rhys, who is desperate to escape her clutches – resents her supposedly successful brother, Bo, and his brittle wife, Rachael, who have brought their children, Cassidy and Ainsley, on an educational tour of the South. To their horror, their younger brother, Frank, now known as Franz, a wastrel who disappeared years ago, suddenly arrives with his girlfriend, the vegan and alternative River.
Continue reading for only $10 per month. Subscribe and gain full access to Australian Book Review. Already a subscriber? Sign in. If you need assistance, feel free to contact us.