Art
The Update - September 11, 2018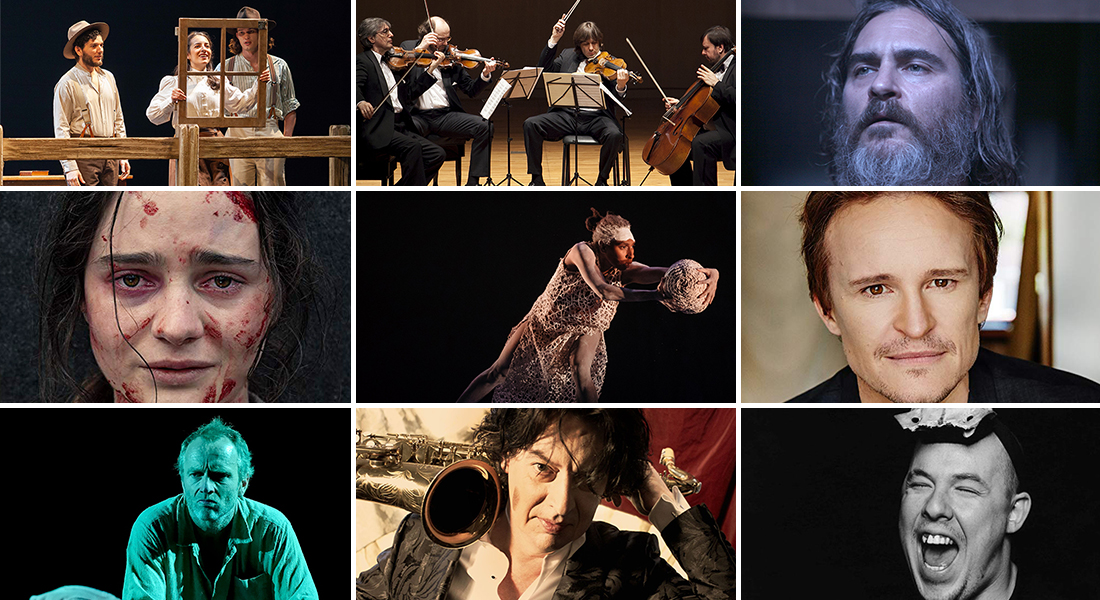 Recent ABR Arts reviews:
Dark Emu (Bangarra Dance Theatre) ★★★★
McQueen ★★★★
Dry River Run (Queensland Conservatorium) ★★★1/2
You Were Never Really Here ★★★
That Eye, The Sky (State Theatre Company) ★★
Encore! The Slap (ABC)
Coming Up in ABR Arts?
Upcoming in ABR Arts: Lee Christofis on Spartacus, Gillian Wills on Peter Grimes, and Ian Dickson on The Accidental Death of an Anarchist.

There's plenty of quality ahead in ABR Arts. Lee Christofis is heading to Spartacus by the Australian Ballet, choreographed by the NIDA-trained and former dancer Lucas Jervies; Gillian Wills is reviewing Opera Queensland's production of Peter Grimes; and Ian Dickson is attending The Accidental Death of an Anarchist by Sydney Theatre Company.
Australian Damon Herriman to play Charles Manson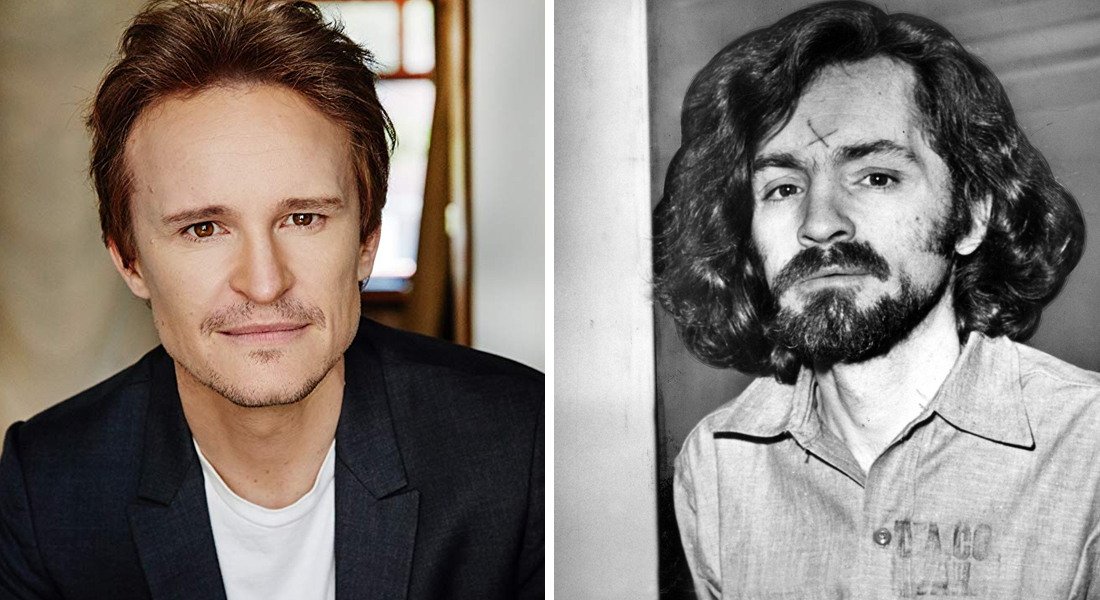 Australian Damon Herriman set to play Charles Manson in Quentin Tarantino's Once Upon A Time in Hollywood.
Adelaide-born actor Damon Herriman will play notorious mass murderer Charles Manson in Quentin Tarantino's new film, Once Upon A Time in Hollywood. The film will explore the infamous Manson Family killings, whose victims included actress Shanon Tate. Herriman will be joining a heavyweight cast, acting alongside Leonardo DiCaprio, Brad Pitt, Al Pacino, Lena Dunham, Dakota Fanning, and Margot Robbie. Herriman has history performing as darker characters too, having acted as another killer in Quarry and a thug in 100 Bloody Acres.
Australian film The Nightingale wins Venice awards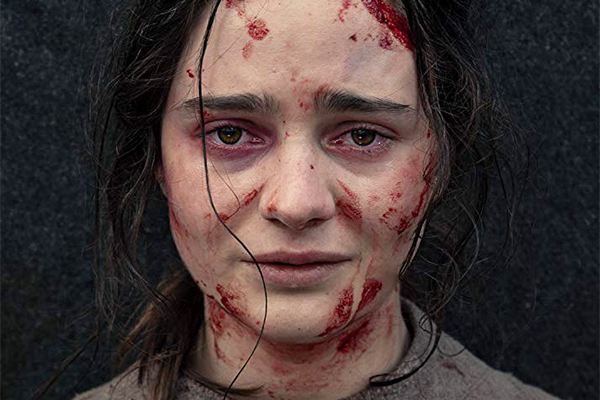 Aisling Franciosi in The Nightingale, 2018. (Photo by Kasia Ladzcuk, Nightingale Pictures.
Australian writer and director Jennifer Kent's The Nightingale – a bloody revenge thriller set in Tasmania – has taken out the Special Jury Prize at the Venice Film Festival. Nightingale is Kent's second feature, a drama following an Aboriginal tracker seeking retribution for the violence inflicted upon her family. It is set in the British penal colony of Van Diemen's Land in 1825. The Nightingale follows Kent's psychological thriller The Babadook (2014), which picked up a slew of awards. In Venice, Baykali Ganambarr, the leading actor in The Nightingale, also won the Marcello Mastroianni prize for an emerging young actor.
A glimpse behind the Iron Curtain: legendary Borodin Quartet tours for Musica Viva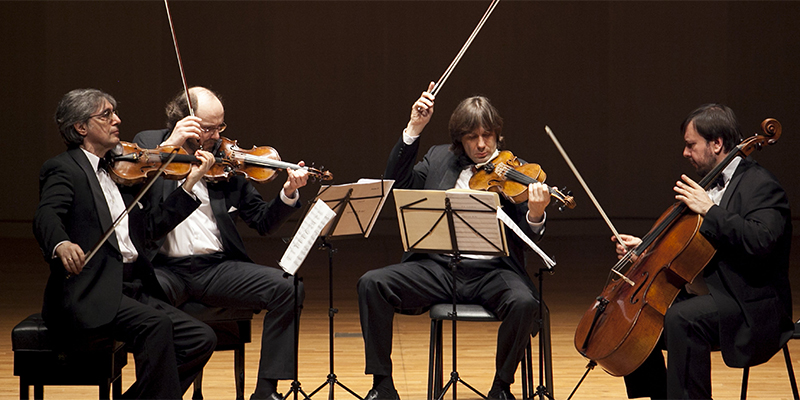 The Borodin Quarter (Photo from the Borodin Quartet website)
Founded in the Soviet Union in 1945, the renowned string Borodin Quartet – featuring Ruben Aharonian and Sergei Lomovsky on violin, Igor Naidin on viola, and Vladimir Balshin cello – will tour Australia this month for Musica Viva. There are two programs: first, Shostakovich's Ninth Quartet, accompanied by Haydn's op. 33 no. 1 and Beethoven's Thirteenth Quartet; second, Tchaikovsky's String Quartet no. 1, Hugo Wolf's Italian Serenade, and Shostakovich's String Quartet no. 15 in E-flat minor, op. 33. Members of the quartet will also lead masterclasses in Melbourne and Sydney.
The Borodin Quartet will perform in Brisbane, Melbourne, Adelaide, Hobart, Sydney, Newcastle, and Perth. For bookings and further details, please visit www.musicaviva.com.au/borodin
Giveaways: And thanks to Musica Viva, two new or renewing subscribers will have the chance to win a double pass to This email address is being protected from spambots. You need JavaScript enabled to view it., touring nationwide around Australia. See below for details.
AGSA hosts first major Ben Quilty exhibition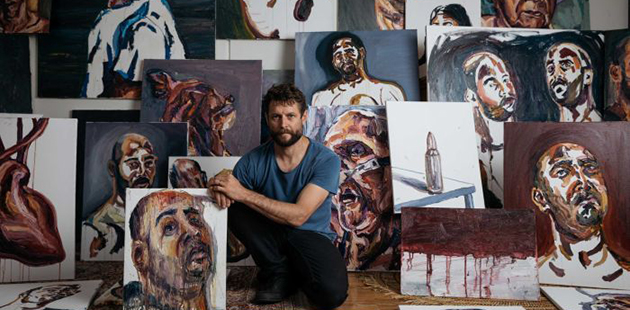 Ben Quilty with Myuran Sukumaran's paintings (photo by Daniel Boud)
The Art Gallery of South Australia is hosting the first major exhibition of Australia's renowned painter Ben Quilty. Quilty will include works influenced by his time as an official war artist in Afghanistan; his visits with Richard Flanagan to Serbia, Lebanon, and Lesbos; personal portraits of himself, friends, and family; and his campaign to prevent the execution of Andrew Chan and Myuran Sukumaran, members of the Bali Nine.
'The exhibition presents a portrait of a socially engaged contemporary artist who is committed to art's capacity to instigate change,' said Lisa Slade, curator of Quilty and co-acting director of the Art Gallery of South Australia. 'Quilty's subjects are never objectified, but always rendered through the lens of personal experience.'
For more information, visit: www.artgallery.sa.gov.au for details.
Des Cowley on the Wangaratta Jazz Festival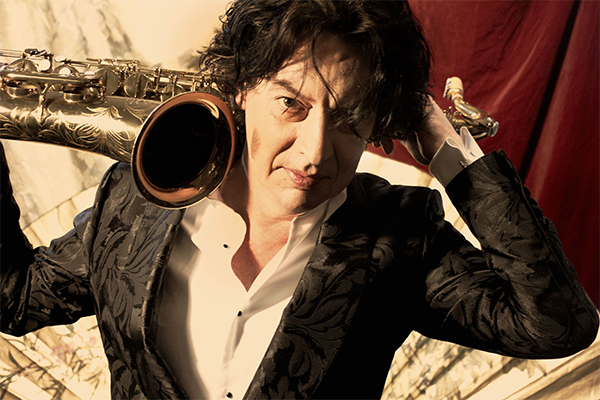 Dutch saxophonist Yuri Honing is attending the 2018 Wangaratta Jazz Festival (photo by Mariecke van der Linden)
The program for the 2018 Wangaratta Jazz Festival has received a double launch at Wangaratta and at Readings Bookshop in Hawthorn. From its beginnings in 1989, the Festival has provided a forum for the best in Australian jazz, and this year is no exception. The same artistic team responsible for last year's Festival reboot – Zoe Hauptmann, Adam Simmons, Frank Davidson, and Scott Solimo – have again put together a challenging program that shows off the strengths and diversity of jazz in this country.
If there is a theme to this year's program, it can be found in the prominence given both to jazz's elders and to newly emerging talent. The former is highlighted by performances from John Pochée's large ensemble Ten Part Invention, which is celebrating its thirty-second year; singer Tina Harrod, who will front a stellar line-up that includes James Greening and Stu Hunter; and the critically under-appreciated bass clarinettist Christopher Young. The program also features a number of exciting one-off pairings: saxophonist Sandy Evans – who should be designated a national treasure – playing with pianist Andrea Keller; Czech-born Australian trumpeter Miroslav Bukovsky with Czech pianist Emil Viklický; the great drummer Ted Vining with trombonist Adrian Sherriff; and master drummer David Jones with bassist Evri Evripidou.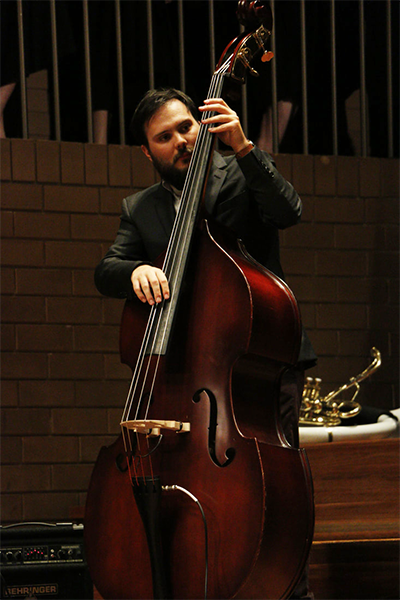 Artistic Director James Mustafa, who leads the newly formed Victorian Youth Jazz Collective.The Festival provides a showcase for many of the young rising stars of the local jazz scene, including trombonist James Macaulay, trumpeters Reuben Lewis and Niran Dasika, saxophonists Cheryl Durongpisitkul and Julian Banks, and drummer Aaron McCoullough. Several large ensemble performances have been programmed, notably the Australian Art Orchestra, presenting three world premières by composers Andrea Keller, Tilman Robinson, and Peter Knight; Adam Simmon's Creative Music Ensemble, reprising 'The Calling', performed in collaboration with the Afrolankan Drumming System and Vikram Iyengar; and the newly formed Victorian Youth Jazz Collective, led by Artistic Director James Mustafa. A further highlight will be a concert by Egyptian-born Australian oud player Joseph Tawadros, scheduled for Wangaratta's Holy Trinity Cathedral.
International artists appearing at this year's Festival include US quartet FORQ, Germany's Trio ELF, Japanese pianist Sumire Kuribayashi, and Dutch saxophonist Yuri Honing, who has previously played and recorded with Pat Metheny, Charlie Haden, Kurt Rosenwinkel, and Paul Bley. The blues side of the Festival will present UK guitarist Matt Schofield, along with local mainstays such as the Backsliders and Jeff Lang. The 2018 Wangaratta Festival endeavours to pay homage to a previous generation of musicians and to usher in the next.
The full program can be found at: http://wangarattajazz.com/
Giveaways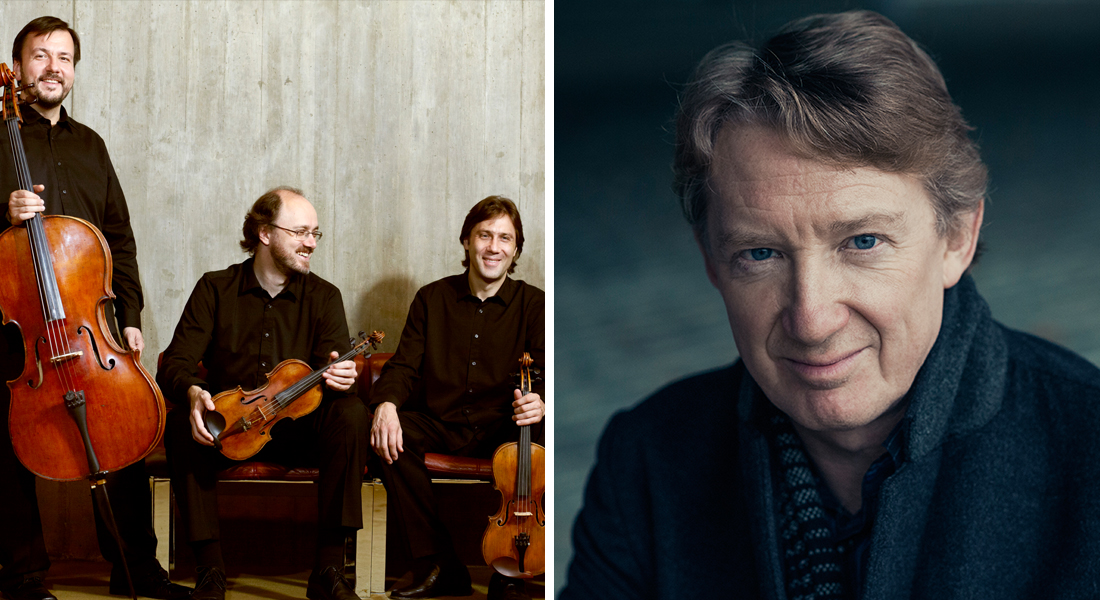 Borodin Quartet tours for Musica Viva
And thanks to Musica Viva, two new or renewing subscribers will have the chance to win a double pass to This email address is being protected from spambots. You need JavaScript enabled to view it., touring nationwide around Australia. To be eligible, you must apply by Sunday, 16 September.
Mozart 39, 40 & 41 with Douglas Boyd
Thanks to ANAM, two new or renewing subscribers will have the chance to win a double pass to Douglas Boyd conducting Mozart 39, 40, & 41 at the Melbourne Recital Centre.
To be in the running please email Grace Chang at This email address is being protected from spambots. You need JavaScript enabled to view it. with your full name and contact details. Preference is given to subscribers who have not received a giveaway in recent months. To be eligible for these giveaways, you must be a current or new paid subscriber to the print edition of ABR or to ABR Online.