Advances
The Update - April 24, 2018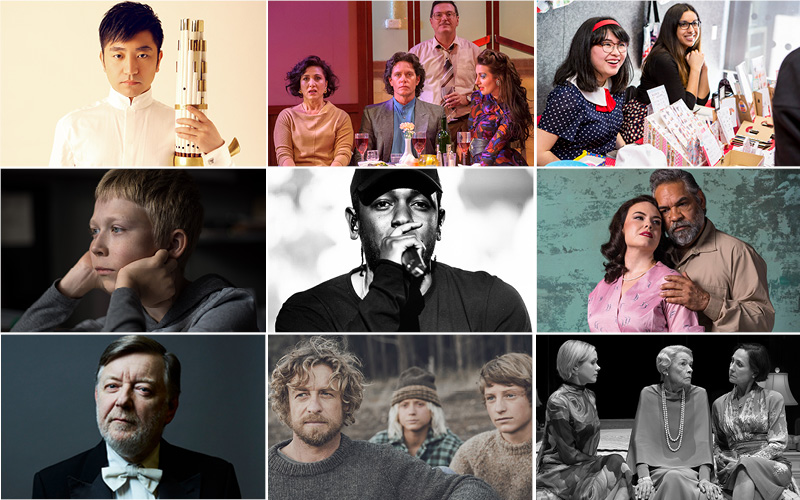 Recent ABR Arts reviews:
Peter Rose reviews Three Tall Women (John Golden Theatre, New York) ★★★★★
Anwen Crawford reviews Loveless (Palace Films) ★★★★
Ben Brooker reviews After Dinner (State Theatre Company of South Australia) ★★★1/2
Summer of the Seventeenth Doll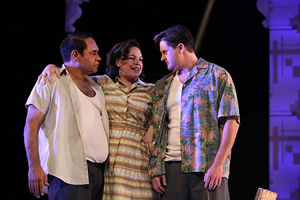 Ray Lawler's Summer of the Seventeenth Doll is significant for being one of the first theatrical portrayals of authentic Australian life. '[Lawler] has written a play so superbly true to Australian thought and the Australian scene ... We know their faces, their voices – we share their dreams, we understand their failures,' wrote The Argus, on the world première in 1955 at the Union Theatre, Melbourne. Set in 1950s working class Melbourne, the play revolves around the events of the seventeenth summer where two sugarcane cutters, on yet another 'layoff' season, travel back south to 'live it up' in the city with their girlfriends. However, this particular summer seethes with passion, disappointment, and heartbreak for the group as the world changes around them.
Black Swan State Theatre Company's (BSSTC) production of Summer of the Seventeenth Doll (5–20 May 2018) is directed by Adam Mitchell and stars Jacob Allan, Michael Cameron, Mackenzie Dunn, Vivienne Garrett, Amy Mathews, Kelton Pell, and Alison van Reeken.
Thanks to BSSTC, two new or renewing subscribers to ABR will receive double passes to Summer of the Seventeenth Doll in Perth. For details, see the giveaways section below.
MCA Zine Fair
The Museum of Contemporary Art's Zine Fair, now in its tenth year, will take place at the end of the 2018 Sydney Writers' Festival on Sunday 6 May. In addition to over 150 zinemakers from across Australia trading and selling zines – 'lo-fi, small print run publications' – the event will include a Symposium, inviting audiences to join a series of free programs including 'a masterclass on the art of writing zines, a panel discussion exploring political zines and intersectional feminism, and a DIY collage workshop.'
The 2014 MCA Zine Fair (photograph by Lucy Parahkina)
According to Advisor and Creative Collaborator of the Zine Fair Bastian Fox Phelan, zines are 'seed packets of independent thought' and are an effective means of artistic and political expression, as 'there's no need to seek approval from the authorities before printing, no compromises on content because of advertising demands, nobody to counsel you against making a zine because it won't make a profit'. The history of modern zines can be traced back to the 1970s with the publication of Punk by Legs McNeil to promote the fledgling punk music scene in New York, and to the 'Riot Grrrl' movements of feminist activism of the late 1980s and 90s.
For more information about the MCA Zine Fair, visit: www.mca.com.au/whats-on/mca-zine-fair/
2018 Geelong Gallery contemporary art prize
Thirty-six works by leading and contemporary artists have been shortlisted for the Geelong Gallery contemporary art prize. The $30,000 acquisitive award and biennial exhibition will feature works by artists, including Natasha Bieniek (whose studio is at Boyd in Southbank, also home to ABR), Louise Paramor, Yvette Coppersmith, Amanda Marburg, and Nyarapari Giles.
The shortlist was selected from over 550 entries from around the country by judges Justin Paton (Head Curator, International Art, Art Gallery of New South Wales), Rebecca Coates (Director, Shepparton Art Museum), and Lisa Sullivan (Senior Curator, Geelong Gallery).
The recipient of the 2018 Geelong Gallery contemporary art prize will be announced on Friday 8 June and the exhibition of shortlisted works will be on display at the Geelong Gallery from Saturday 9 June to Sunday 18 August 2018. For more information, visit the Geelong Gallery website: www.geelonggallery.org.au/
Wu Tong at AFCM 2018
Renowned Chinese musician and master Sheng player Wu Tong will make his Australian début at the Australian Festival of Chamber Music this year. He joins more than thirty-five other musicians, twenty-one of whom will make their Festival début, including Pavel Fischer (violin), Katya Apekisheva (piano), and Tine Ting Helseth (trumpet). Wu Tong first began playing the Sheng, an instrument resembling 'a large mouth organ with a free reed and vertical pipes', at the age of five. He is the fourth generation in his family to play.
On Chamber Music, he said '[it] was positioned to become an increasingly popular form because of its smaller combinations, its ability to be nimble, and its openness to collaborate and take on musical adventures.'
Wu Tong has appeared as a soloist with the New York Philharmonic, London Sinfonietta, and the Chicago Symphony Orchestra. He is a part of Yo-Yo Ma's Silk Road Ensemble and was a member of 'the first rock band ever to appear on Chinese television'.
The Australian Festival of Chamber Music will take place in Townsville from July 27 to August 5.
Kendrick Lamar
Predictably, the winners of this year's Pulitzer Prizes included the authors of exposés on sexual predators in Hollywood, multifarious scandals in US politics, and the plight of refugees worldwide. Less predictable was the Prize for Music which was won by US hip hop artist Kendrick Lamar for his 2017 album DAMN., described by Pulitzer as 'a virtuosic song collection unified by its vernacular authenticity and rhythmic dynamism that offers affecting vignettes capturing the complexity of modern African-American life'. Lamar is the first non-classical or jazz artist to win the prize, beating Michael Gilbertson's Quartet and Ted Hearne's Sound from the Bench.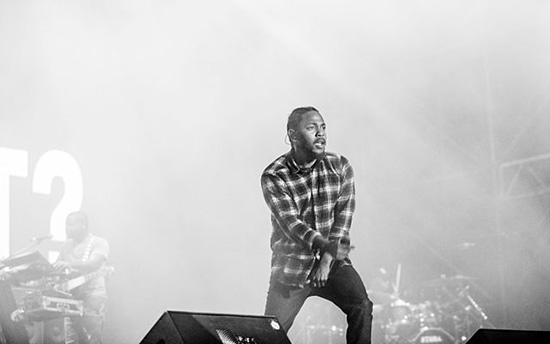 Kendrick Lamar performs at FIB Benicàssim Festival 2016 (Wikimedia Commons)
The decision to award the Pulitzer to the thirty-year old rapper has been received well so far, unlike the controversy which greeted Bob Dylan's unexpected 2016 Nobel Prize for Literature. It's hard to ignore the insightfulness of certain lines in Lamar's repertoire which include: 'Hail Mary, Jesus and Joseph / The great American flag is wrapped in drag with explosives / Compulsive disorder, sons and daughters / Barricaded blocks and borders / Look what you taught us!' ('XXX') as the US, and indeed the world, teeters on the brink of a Trump-shaped abyss.
Conductor Laureate Andrew Davis
Although he will step down from his role as Chief Conductor with the Melbourne Symphony Orchestra at the end of 2019, Andrew Davis will continue his artistic relationship with the orchestra as Conductor Laureate.
'The five years during which I have been Chief Conductor have been some of the happiest of my life. It is a delight and an honour to work with this extraordinary group of brilliant and dedicated musicians … My decision to step down as Chief Conductor is not one I took lightly,' said Andrew Davis, who will return to Melbourne next month to conduct Beethoven's 3rd Symphony Eroica, and in June Berlioz's L'Enfance du Christ followed by Tchaikovsky's Violin Concerto with Anne-Sophie Mutter and the world première of a new symphony by MSO's Composer in Residence, Carl Vine.
Natasha Cica resigns from Heide
Dr Natasha Cica has resigned from her role as CEO and Director of Heide Museum of Modern Art. A former solicitor and Paliamentary researcher turned academic, Cica began her role at Heide in April 2017 without previous experience in leading a major gallery. In a statement on the Heide website, Chairman of the Board Steven M Skala AO mentioned that in her role,'Dr Cica was engaged by Heide's Board to drive significant cultural and organisational change', leading to 'a recasting of [its] vision.' In December 2017, The Australian reported that sixteen employees from Heide (one-third of its staff) had resigned since the start of 2017, eleven during Cica's tenure.
According to Mr Skala, 'Lesley Harding – Senior Curator, Head of Exhibitions and tim Sligo – Chief Operating Officer will continue to share the senior management and organisational responsibilities of the museum.'
Giveaways
Summer of the Seventeenth Doll
Thanks to Black Swan State Theatre Company, two new or renewing subscribers to ABR will receive double passes to Summer of the Seventeenth Doll at 7.30 pm on Tuesday 8 May, 2018 at the Heath Ledger Theatre in the State Theatre of WA.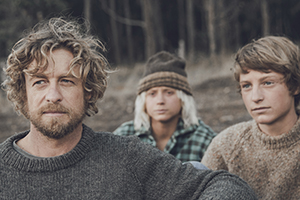 Breath
Thanks to Village Roadshow, twenty new or renewing subscribers will have the chance to win a double pass to Breath, directed by Simon Baker and based on the novel by Tim Winton (in cinemas 3 May).
To be eligible for these giveaways, you must be a current or new paid subscriber to the print edition of ABR or to ABR Online. To be in the running please email Grace Chang at This email address is being protected from spambots. You need JavaScript enabled to view it. with your full name and contact details. Preference is given to subscribers who have not received a giveaway in recent months.