Theatre
L'amante anglaise by Margaret Duras (La Mama Theatre and Fortyfivedownstairs) ★★★★
Little wonder that fortyfivedownstairs is encoring Marguerite Duras's brilliantly dialectical play L'amante anglaise, first presented in this production at La Mama Theatre in 2014, directed by Laurence Strangio. Duras wrote it first as a novella fifty years ago; the stage adaptation followed in 1968. Jillian Murray and Robert Meldrum each play two roles, Murray in her award-winning role as Claire Lanne, the self-confessed murderer (the play is based on historical events). Both actors are utterly assured in this absorbing, perversely humorous, and impressively still production. The gradual revelations throughout the two 'interviews' produce frisson after frisson.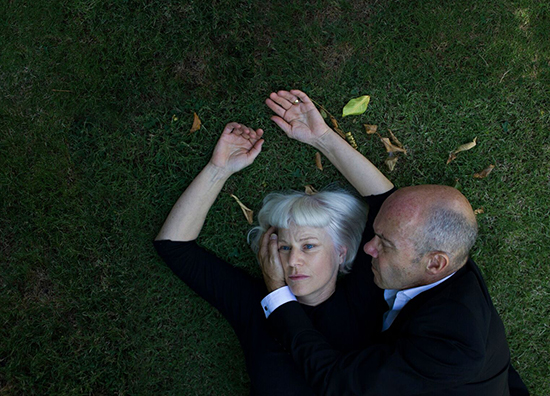 Jillian Murray and Robert Meldrum in L'amante anglais by Marguerite Duras (La Mama Theatre and fortyfivedownstairs)
L'amante anglaise, based on the 1968 play by Margaret Duras, was co-produced by La Mama Theatre and Fortyfivedownstairs. Directed by Laurence Strangio and performed by Jillian Murray and Rob Meldrum. Performance attended: Wednesday 8 February, 2017.
ABR Arts is generously supported by The Ian Potter Foundation.