Art
The David Roche Foundation
Australia's newest museum – one that focuses on the decorative arts – was launched by Paul Keating on Friday, 3 June. (It is open to the public, by appointment only, from 7 June 2016.) Positioned in North Adelaide, The David Roche Foundation is home to a superb collection of European eighteenth- and nineteenth-century objects and paintings. David Roche (1930–2013) was a passionate collector and champion dog breeder and judge throughout his life. His deep pockets, through abundant family money, enabled him to buy the best, buy often, and buy a great deal.
The collection comprises some 3,500 items, includes furniture, ceramics, metalwork, glass, sculpture, and paintings, with particular strengths in neo-classical design from Britain, France, and Russia. Highlights from the collection were displayed at the Art Gallery of South Australia in 2008, and the exhibition catalogue, Empires and Splendour (which I edited), is still available from AGSA or the Foundation. The collection is displayed throughout Roche's former house and in an adjoining purpose-built pavilion. Together, they offer a dazzling and superbly presented encounter with the finest quality objects of design and luxury that Roche collected over a lifetime. (He made his first purchase as a teenager; his first major acquisition followed in the 1950s: a Regency sofa.)
Arts Update attended the opening in Adelaide. While some eyebrows were raised by the former prime minister's assertion that 'in the decorative arts it was all over by 1810', he made compelling remarks about the importance of decorative arts and design of the late eighteenth and early nineteenth centuries. As he explained, neo-classical decorative arts are not simply beautiful but useless objects: as part of an Enlightenment philosophical framework, they represent a 'huge force which really changed the world and set up the modern political age'. Keating spoke of 'the energy of classicism'. He praised the quality of Roche's collection and his philanthropic foundation: 'a great adornment to the City of Adelaide and to the state of South Australia ... this may end up being Adelaide's MONA but far more sophisticated than MONA.'
To arrange a visit to The David Roche Foundation, visit the website at www.rochefoundation.com.au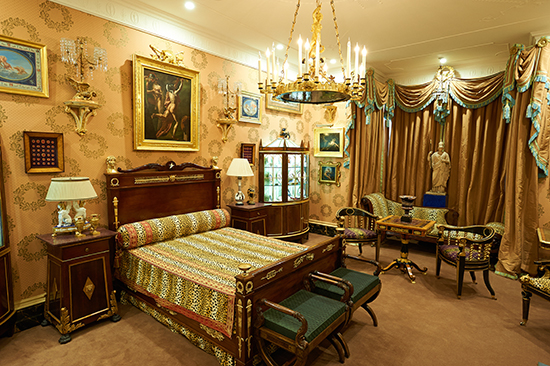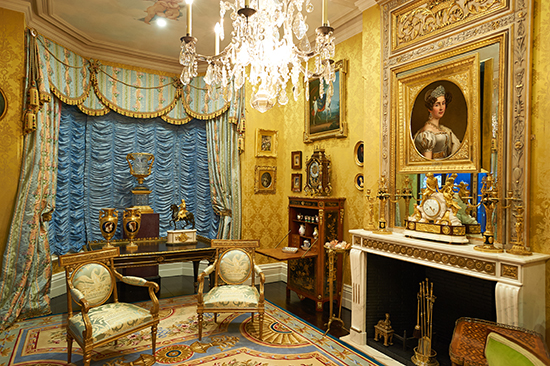 Arts Update is generously supported by The Ian Potter Foundation.
---