Theatre
Far Away
Caryl Churchill's play about power
Patalog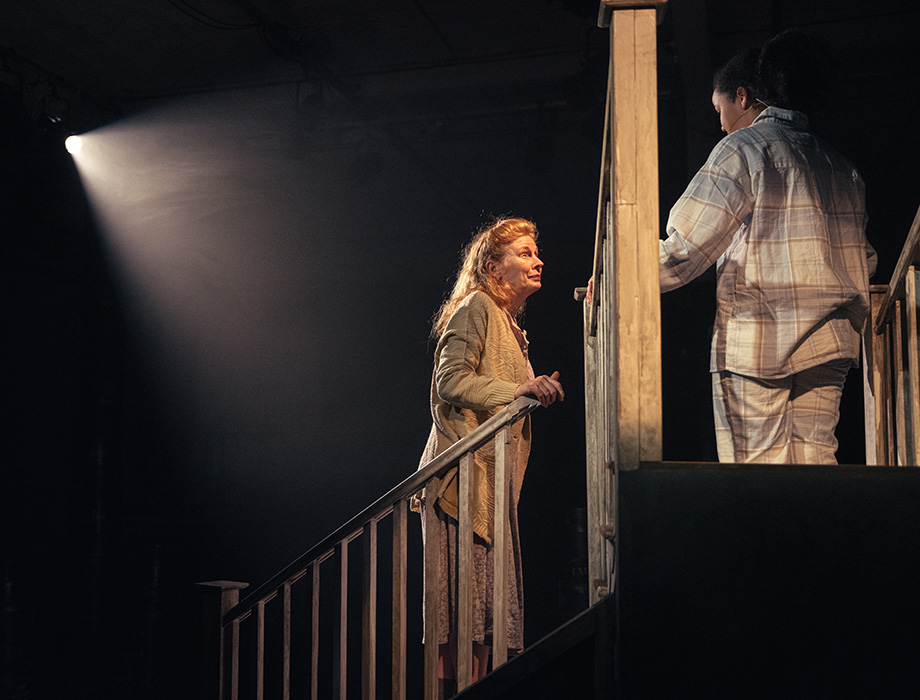 Now an octogenarian, and with more than thirty plays to her name, Caryl Churchill must be the English-speaking theatre's nearest equivalent to a rock star of a certain age. It's no exaggeration to say that without her plays – which, like Samuel Beckett's, have become increasingly spare and crystalline over time, some running to as little as ten minutes – it would be hard to imagine the existence of whole generations of British playwrights, from Martin Crimp and Mark Ravenhill, to Alistair McDowall and Lucy Kirkwood.
Not one but three of Churchill's plays are being produced in Melbourne as I write: Far Away at fortyfivedownstairs in a production by independent theatre company Patalog, and the double-bill of What If If Only (2021) and Escaped Alone (2016), which opens at the Melbourne Theatre Company next month. Red Stitch tackled the latter in recent years. While other playwrights fall in and out of cultural favour, Churchill – like our own Patricia Cornelius, another veteran 'playwright's playwright' nevertheless able to command serious public interest – seems destined to defy the vagaries of fashionableness.
Continue reading for only $10 per month. Subscribe and gain full access to Australian Book Review. Already a subscriber? Sign in. If you need assistance, feel free to contact us.