Don Watson
Angelo Loukakis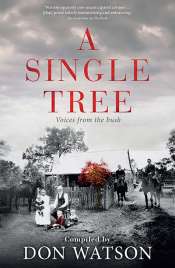 In The Bush (2014), Don Watson explored notions of what that most variegated of terms, 'the bush', meant to earlier generations, including his own family. In ...
More
Australian Book Review
WHY DO YOU WRITE?
Maybe because I can't dance. Maybe because writing involves the Puritan's requisites of pain, frustration, self-loathing, and (guilty) satisfaction.
ARE YOU A VIVID DREAMER?
For sure, my dreams seem to be much more vivid than I am – as far as I can recall.
More