---
Prizes galore
Yes, you still have time to enter the 2021 ABR Elizabeth Jolley Short Story Prize. It closes at midnight on May 3 (AEDT). The Jolley Prize, worth a total of $12,500, is being judged by Gregory Day, Melinda Harvey, and Elizabeth Tan.
Meanwhile, judging continues in the Calibre Essay Prize. In early May, we will inform all entrants of the status of their essays. We look forward to publishing the winning essay in the July issue.
And looking ahead, the Peter Porter Poetry Prize will open in July. This will be the eighteenth year for ABR's poetry prize.
---
Changes at ABR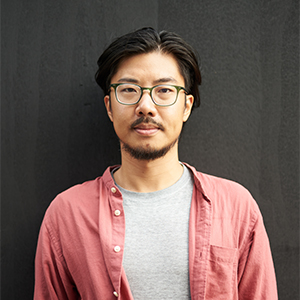 ABR and the Judith Neilson Institute are delighted to welcome James Jiang as the ABR Editorial Cadet in 2021–22. This is a full-time, twelve-month position intended to advance the career of a young editor–journalist. It builds on ABR's internship program, which dates back to 2009. James was chosen from an impressive field of 120 applicants. We thank them all for their interest in this innovative program.
'Opportunities like this are sadly rare in the sector,' commented Peter Rose, Editor and CEO of ABR. 'This is a great opportunity for James Jiang, and a terrific outcome for ABR. We have big plans for 2021. James will be an integral part of the creative team.'
Andrea Ho, Director of Education at JNI, commented: 'JNI is delighted to partner with ABR to help strengthen its cadetship program and to develop the career of James Jiang. Journalism has a proud craft tradition, and cadetships have been the foundation of industry-based learning for many years. As the media undergoes a profound and rapid transformation, now is an excellent time to reimagine how cadetships work. ABR has set an impressive standard that should inspire others to follow.'
James Jiang joins ABR after working for several years as an academic. Born in Shanghai and raised in Sydney, he has degrees in English from Yale (BA) and Cambridge (PhD). He has written for many publications, including ABR.
The ABR Editorial Cadetship is supported by the Judith Neilson Institute for Journalism and Ideas and by the ABR Patrons.
---
An almost faultless début
Congratulations to Ella Jeffery, whose collection Dead Bolt (Puncher & Wattmann) has received the Anne Elder Award. Established in 1977, the prize is awarded annually to the best sole-authored first book of poetry published in Australia. The panel of judges – Marcella Polain, Rae White, and Toby Fitch – praised 'Jeffery's clarity and control of language and form' in an 'almost faultless' début.
Reviewing Dead Bolt in the January–February 2021 issue of ABR, Luke Beesley commended Jeffery's art of ekphrasis and subtlety of expression. We look forward to featuring more of Jeffery's work, poetical and critical.
---
Empathy and compassion
Arnold Zable, the award-winning writer, novelist, playwright, and human rights advocate, has been named the 2021 recipient of the Australia Council Award for Lifetime Achievement in Literature. Zable received the award at an online ceremony. The Melbourne-based author's books include the memoir Jewels and Ashes, the novels Café Scheherazade, Scraps of Heaven, and Sea of Many Returns, and several short story collections.
Zable served for many years as president of the Melbourne Centre of PEN International, and in 2013 was the recipient of the Voltaire Award, recognising his promotion of free speech and human rights.
In a streamed conversation with Michael Heyward, his long-time publisher, Zable remarked: 'When I received the news, I was in one of my favourite writing spots down by the river. I felt a great sense of lightness, a kind of weight, a burden, lift off my shoulders. It is a privileged vocation, but it is also one that doesn't come without struggle. I feel very moved by it. At the heart of literature is empathy and compassion and putting yourself in other people's shoes and seeing it through their eyes. And it becomes a great pleasure to do this.'
---
A bonus ABR
Next month, as foreshadowed in April, subscribers will receive an extra issue of ABR – at no extra cost. The June issue is coming along nicely, with more commentary, review essays, and creative writing than usual.