Australian Book Review is delighted to announce the shortlist for this year's ABR Elizabeth Jolley Short Story Prize, one of the world's leading prizes for new short fiction. This year's prize – worth a total of $12,500 – received 1,428 entries from thirty-six different countries. It was judged by Gregory Day, Melinda Harvey, and Elizabeth Tan. The judges' report, as well as the full longlist, can be found below.
ABR will publish the three shortlisted stories in the 2021 August issue. The winner will be announced at a Zoom ceremony at 6 for 6.15 pm on Tuesday, 10 August (a link will be sent out closer to the date). The event will feature readings from all the shortlisted authors, followed by the announcement of the overall winner. This is a free event, but bookings are essential. Please RSVP by emailing This email address is being protected from spambots. You need JavaScript enabled to view it..
Congratulations to the shortlisted authors:
Camilla Chaudhary
for 'The Enemy, Asyndeton'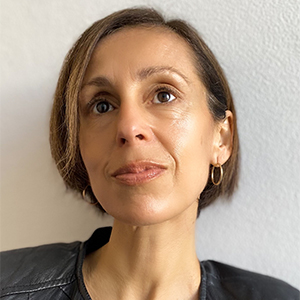 Camilla Chaudhary was born in Birmingham, UK, to British and Pakistani parents. After graduating from Cambridge University, she worked briefly as a literary publicist in London before moving into social policy research. She started writing fiction while her children were young and has just completed a second novel, Notes on a Jilting. She currently lives in Sydney with her husband and three children and continues to combine her career in research with writing.
J‍ohn Richards
for 'A Fall from Grace'‍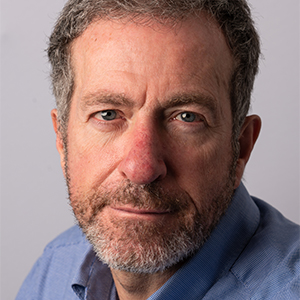 John Richards has previously lived in Manchester, London, and Singapore. He now lives in Brisbane with his wife and four children. In a previous life he was a lawyer. 'A Fall from Grace' is his first published work of fiction. He is writing more short stories and a novel.
‍Lauren Sarazen
for 'There Are No Stars Here, Either'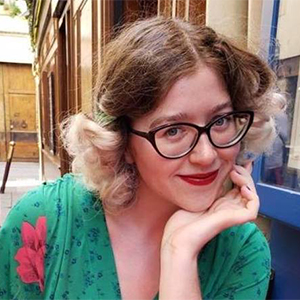 Lauren Sarazen is a writer who lives in Paris, France. Originally from Southern California, she graduated from Chapman University with a BFA in Creative Writing and received her MA in Literature from Université Sorbonne Nouvelle. Her words have appeared in Hobart, Vol. 1 Brooklyn, The London Magazine, The Washington Post, VICE, Elle, Air Mail, and more.
---
Full longlist
'What Happened on Djinn Island' by Shastri Akella (USA)
'A Dog's Life' by Dominic Amerena (Greece)
'The Funeral of Maria Luisa Rafaella Ciervo' by Melinda Borysevicz (Italy)
'The Enemy, Asyndeton' by Camilla Chaudhary (New South Wales) – Shortlisted
'The Memorial' by David Cohen (Queensland)
'Ghost' by Daryl Li (Singapore)
'Furniture' by Jennifer Mills (South Australia)
'Everything Bagel' by Matthew Pitt (USA)
'The Annex' by Anthony Purdy (Canada)
'A Fall from Grace' by John Richards (Queensland) – Shortlisted
'There Are No Stars Here, Either' by Lauren Sarazen (France) – Shortlisted
'Revisionist' by Liza St. James (USA)
'Bad Tub' by Liza St. James (USA)
'Ver Says' by Laura Elizabeth Woollett (Victoria)
---
Judges' comments
'A Fall from Grace' is a deliciously enigmatic story, rich in the overtones of the international canon – Balzac, Calvino, Borges. Set in pre-revolutionary rural France, a talented painter's career receives an unforeseen jolt that simultaneously shadows his life and propels his work from realist proficiency to metaphysical greatness. The story brilliantly elides character with environment, capturing us via a delicately crafted blend of reportage, imagery, and atmosphere. Ultimately, the writer's own image-making power fuses with the compelling narrative of the painter, giving us the thrill of historical fiction at its most immersive.
In 'The Enemy, Asyndeton', Elizabeth is godmother to teenaged Julia, but actually it's Julia's younger sister, Asha, with whom Elizabeth feels the greater bond. One conversation ignites a peculiar obsession in Elizabeth, awakening her hitherto tepid godmotherly instincts. 'The Enemy, Asyndeton' is a delightful, nimble story; the characters bristle with life, and the dialogue is crisply rendered. The author deftly prevents Asha's precocity from sliding into tweeness, and, although it becomes increasingly apparent that Elizabeth is making a little too much of Asha's 'seething inner brilliance', the author depicts Elizabeth's predicament with warmth, understanding, and humour.
In 'There Are No Stars Here, Either', a woman named Caroline travels through Italy while conducting an online relationship with D, a man she met two weeks earlier. This story is written in effervescent sentences that capture the enthusiasm and fickleness of its narrator as well as of her continuous headlong movement. Also captured are the intensities of youthful romance, a state in which the imagination is irrepressible, even when it has little to go on. The story pokes gentle fun at the strange pull of a mediated life over real-world experiences: the pull is strong enough to have Caroline barely taking in the prodigious beauty that surrounds her, such as the paintings of the Italian Renaissance in the Florence galleries or the palaces, piazzas, and canals of Venice.
---
Join us to announce the winner
When: 6 for 6.15 pm on Tuesday, 10 August 2021
Where: A Zoom ceremony. An access link will be sent out before the event.
Bookings: This is a free public event and all are welcome, but bookings are essential.
How to book: RSVP by emailing This email address is being protected from spambots. You need JavaScript enabled to view it.
ABR warmly acknowledges the generous support of ABR Patron Ian Dickson, who makes the Jolley Prize possible in this lucrative form. We congratulate all the longlisted and shortlisted authors.
---
Previous winners
Subscribers to ABR can read previous prize-winning stories to the Jolley Prize. To read these stories, click here.
If you aren't a subscriber, digital subscriptions begin at only $10 per month. Click here to become an ABR subscriber.