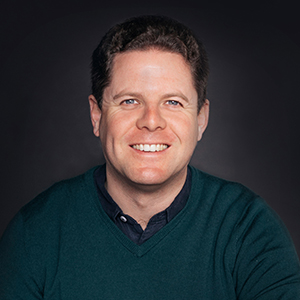 Australian Book Review congratulates Theodore Ell on winning the 2021 Calibre Essay Prize for his essay 'Façades of Lebanon'. Theodore Ell was living in Beirut on 4 August 2020 when an explosion devastated the city and shook a nation already teetering on the brink of economic collapse. Ell and his diplomat wife were badly affected, but survived. His essay represents reportage at its very best. It's a fitting winner of the Calibre Prize, now in its fifteenth year and one of the world's leading prizes for an original essay. Theodore receives $5,000 of the total prize money of $7,500. This is the fifteenth time that ABR has presented the Calibre Essay Prize.
ABR also congratulates runner-up Anita Punton for her essay 'May Day', a poignant memoir about piecing together her Olympic gymnast father's life after his death. Anita receives $2,500. 'May Day' will appear in an upcoming issue of ABR.
The 2021 Calibre Essay Prize was judged by Sheila Fitzpatrick, Billy Griffiths, and Peter Rose. Here are their comments:
It was a privilege to read the submissions for this year's Calibre Essay Prize, which encompassed a record field of 638 entries from 28 countries. The overall quality was outstanding, and the subject material was rich and varied. It will take many years to digest the events of 2020, but the entries this year make a good start. The shortlisted essays stood out for the intimacy of their prose and the care with which the authors treated their subject matter.

Winner

'Façades of Lebanon', by Theodore Ell, is a gripping piece of reportage and a powerful meditation on the bonds of community in a time of turmoil and upheaval. It builds slowly, ominously, from the eerie quiet of Beirut during lockdown towards the catastrophic port explosion on 4 August 2020. The author positions himself as an outsider: a spectator to Lebanon's political and economic malaise, a foreigner who moves freely between enclaves, a detached observer of crisis and conflict. Yet that façade of detachment is vividly and viscerally shattered by the end of the essay, as events make this story personal and Lebanon a part of the author's life.

Runner-up

'May Day', by Anita Punton, is a rich and moving evocation of a relationship between father and daughter. Written with humour and flair, it offers a complex portrait of the father: a brilliant, narcissistic man, whose life was full of contradictions. The author, his daughter, struggles to reconcile the two halves of his life: the outgoing Olympic gymnast and the paranoid recluse, the doting young father and the hostile man she remembers from later years. She never thought of mental illness as the cause, and the suggestion unsettles her. Some remarkable photos taken by her father and hidden for decades only deepen the ambiguity.
ABR warmly congratulates all the shortlisted entrants:
Helen Ennis (ACT): 'Max Dupain's dilemmas'
Kerry Greer (WA): 'The Grey Margins of Grief'
Meredith Jelbart (Vic.): 'Aria from the Last Act'
David Kearns (ACT): '"Never ceded or extinguished": The Australian Sovereignty Debates'
Krissy Kneen (QLD): 'Dugonesque'
Judy Rowley (NSW): 'The Way Ahead'
Morgan Smith (USA): 'Remembering the KKK Fifty Years Later'
Jessica L. Wilkinson (Vic.): 'Leavings'
ABR thanks all who entered, and we hope to read your essays again next year when the Calibre Prize returns in 2022.
---
Past winners
Click the link for more information about past winners and to read their essays.
---
We gratefully acknowledge the long-standing support of Colin Golvan AM QC, Peter McLennan, and Mary-Ruth Sindrey.